A Lighter Side to Heavy Loads: Forklift vs. Strongman on The Gadget Show
The Gadget Show, a popular technology television show in the United Kingdom, recently featured a classic battle of "Man vs. Machine."
The man was well-known strongman Dave Meer, who has been in many international strength contests. The machine was a Jungheinrich TFG 430S gas-powered forklift truck. The Gadget Show originally was going to put Meer against show presenter Ortis Deley. But Deley quickly realized he was no match for Meer, so he got behind the wheel of the Jungheinrich.
So, it came down to the brute power of Meer against the advanced technology of a forklift. Who came out on top?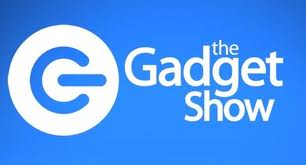 The deciding even was called the "Tire Toss." The goal was to lift and throw 17.5-pound tires over a bar 15 feet high – all within 60 seconds! Meer slung 24 tires.
However, Deley and his Jungheinrich lift (with a clamp attachment) bested Meer by one tire. It was a tense affair, but one thing to consider is that Deley is not an experienced lift driver. A seasoned forklift operator probably would have put 30 tires over the bar.
But Ortis was given a quick forklift training course before the contest – not bad work for a TV presenter!
Let ForkliftCertification.com harness the power of forklifts in your favor. If you'd like to obtain a career as a forklift driver, there's only one source that delivers three different training programs, each designed for specific roles. Our Bundle Package, Training Kit and exclusive Train a Trainer class have been used by many well-known companies. And what's more, our affordable instruction comes in a convenient online format, so we'll fit your schedule.
Just visit our contact page for more info on FLC, or call (888) 278-8896. Our customer service team is happy to help you.
We hope you enjoyed this look at the lighter side of heavy loads. And as always, thanks for considering FLC as your go-to forklift training company.