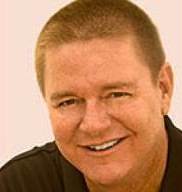 Way back in 1991 I was a rigger. I was my own boss. I had started my business with a belief that I could tackle complex machinery moving, millwright, and
crane services.
Anyway, I got lucky, found some really talented folks, and grew a nice little business. I ran DMX Group Inc. Industrial Contractors from 1991 until 2001, when I sold the company.
At the time we had seven large forklifts ranging from 7,000 to 30,000 lbs. capacity and routinely rented lifts with a 100,000 lb. lifting ability.
So . . . in 1999 I got a letter in the mail.
It was from my liability insurance company. They wrote to inform me there was a "new" OSHA law regarding forklift operators.
The letter said: "You guys have all these forklifts and under the new OSHA law you must document training for anyone who operates any forklift. If your operator is not "certified" under the guidelines set forth by OSHA, and they do something stupid- we're not going to pay any claims."
So I called my insurance guy. Yup, sure enough, OSHA has a new law. By the way it literally takes an act of congress to make a new law. Crap. Now what?
I called a guy that I rented forklifts from occasionally and asked him about this "new" law.
He said, "Sure, come on down, we'll fix you up with an all day class and sell you the videos so YOU can train the rest of your guys how to do stuff that they're already really good at." Then he kind of chocked/gargled that it was going to cost me only $1400 for this privilege.
I'm thinking, "Are you kidding me?" … my guys perform in the forklift Olympics everyday. We're not talking about a pallet of Wheatties. I'm talking about extremely large, extremely heavy, extremely expensive semi conductor manufacturing equipment. In a clean room no less.
I went to the all day class. Actually learned a few things and brought the kit home to "train" my guys.
The instructor said something that caught my ear, you see, the classroom portion of the requirement could be delivered via videos, DVD's, or …. wait for it…
interactive computer learning.
Hmmmm… light bulb moment!
What about the Internet? We decided early on that we were creating a product that:
• Solves a problem
• Should be so easy to use it's almost like taking aspirin for a headache
We created CertifyMe.net online Forklift Training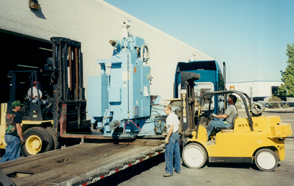 I never felt that we should try to be the Everything-OSHA-Outfit.
Instead, we try to be really good at a handful of things, and make sure one of them is great customer service.
As a matter of fact when we face above and beyond stuff for our customers, we look forward to every contact, even simple questions about the program, their shipping status, etc. Every contact with our customers is considered yet another "customer service opportunity."
We're back to 1999… man this story is taking forever.
We got the online forklift operator training and certification program up, debugged and ready for action. I think it was a Friday.
About two hours later our first order came in.
Unbelievable! Our first customer had arrived. It was great. We had a product that people liked, and since 1999 it has solved a problem for thousands of companies coast to coast. My program has been tried and tested by Fortune 500 companies, forklift operators, safety directors and OSHA field inspectors over the last 9 years.
As a direct result of this success, we are pleased to announce:
www.ForkliftCertification.com
I have put together my entire online program in an easy to use forklift training kit for the company that wants to train in house in a more traditional environment. Enough of you asked for it and now finally . . . here it is!
I am not sure how long I am going to make these kits available. So if my program doesn't solve YOUR problems and get you a simple and easy way to train and certify forklift operators in house I will give you your money back.
If at anytime in the first 90 days you're not completely satisfied, simply return the kit, no questions asked and no hard feelings.
Best regards,
Owner, ForkliftCertification.com
P.S. For a limited time we are putting the entire program onto a 2 gig flash drive to see if customers appreciate the simplicity of a completely portable program. I don't know how long these will last. So act now to get this free bonus.
Forklift Certification About Us
When you're putting together a course about forklift training, it is obviously important to be completely familiar with OSHA regulations about forklift certification. But shifting heavy, intricate and expensive equipment around a construction site, or even in a clean room, with a 100-tonne powered industrial truck is about more than reading a manual. This is where we come in.
At FLC, we were where you are. We knew our way around high-capacity forklifts and how to move massive, delicate computer equipment without breaking it. We knew what pre-flight checks to perform on our trucks before sticking the key in the ignition, we knew the relevant operating procedures, we knew about recharging and refueling, shutdown and parking and how to use attachments. We still know all this stuff.
But what we did not know then were the new OSHA regulations about forklift certification and we didn't know how to convince OSHA that we knew them. We do now. To get where we are now, providers of forklift training information, we attended classes about forklift certification and read everything there was to read about OSHA regulations about forklift training and we put together a package of materials containing forklift training information. We began marketing our course on forklift training about 13 years ago. We know about forklift certification.
Our aim was to solve one problem, providing OSHA-compliant forklift training information, and to make it as easy as ordering a pizza online. We have solved that problem for thousands of companies from Fortune 500 corporations to small, independently owned companies. Our product has been tested and approved by forklift operators, OSHA field inspectors and company safety directors.
More Forklift Certification About Us
To know forklift certification about us is to know that we place a high value on safety, because safety is the reason the OSHA regulations were promulgated to begin with. Our training materials teach your operators why it is essential to become familiar with the little quirks and characteristics of your workplace. Things like:
• Understanding the workplace – Every warehouse, construction site, etc., has its own hazards and peculiarities. Identifying what these are and how to manage them safely goes a long way toward preventing accidents. This is why OSHA insist that your operators receive site-specific training.
• Physical conditions – Ideal floor and surface conditions for safe operation of a forklift are not dissimilar to those of an operating room. They must be free from grease, holes or obstructions that could cause the truck to bounce, skid or even tip over. Surfaces should also be strong enough to withstand the weight of the forklift, the load and the operator. Care should be taken with makeshift ramps.
• Pedestrian traffic – Where possible, forklifts and pedestrians should be kept separate. On the shop floor or on site, pedestrians should be equipped with the necessary high-visibility clothing – NO EXCEPTIONS!
• Loading docks – This is one of the most important pieces of forklift training information. Forklifts driving off the edge of a loading dock make entertaining YouTube videos but they can also be fatal. Forklift operators need to take particular care when approaching a loading dock by slowing down, watching for foot traffic and always being aware of the edge. The area can be made safer by painting the edge of the dock to make it more visible to forklift operators and pedestrians.
• Grades and ramps – There are certain rules about handling loads on ramps and grades, such as knowing whether the forks should be elevated or not.
• Recommended practices – Always look in the direction of travel. If your load obstructs your view looking forward, put the truck in reverse. Watch out for tail spin (another great YouTube video, bad for the operator).
Forklift training is about safety, first and foremost. If you want to know more about forklift certification, about us, give us a call so we may discuss what forklift training is about in your workplace.