The most trusted online resource for OSHA forklift certification and training since 2002
Questions? Call us! (888) 278-8896
Forklift Training Kit
As an employer in a warehouse, construction site or road transport environment, you should already be aware of your statutory obligation to make sure your powered industrial truck drivers have received OSHA-compliant forklift training. But are you aware of the full wages of sin if you do not provide documentation of forklift operator training? Without even considering the human costs, the financial consequences of an accident involving a forklift arising from inadequate training for forklift operation can include:
Damage to expensive industrial equipment
Costs to replace merchandise being transported
Damage to buildings and facilities, shelving, other vehicles, ramps, propane systems, electrical systems
Tripling or quadrupling of insurance premiums
OSHA fines
The cost of an industrial forklift accident can run into the hundreds of thousands or even millions of dollars. For as little as $299, ForkliftTraining.com (FLC) will provide you with a forklift training kit containing everything you need to provide your employees with forklift operation training and save yourself potentially millions of dollars.
How to Provide OSHA Compliant Forklift Training
While OSHA is specific about your responsibility to provide training for forklift operators employed by your organization, they are flexible as to the methods you use to meet this obligation. For example, you may send your employees off-site to receive forklift training or you can hire an outside consultant to provide forklift operator training in-house. This option is not only costly, but it can disrupt production schedules by taking your operators off the shop floor and into the classroom.
Another option is to develop your own in-house training program. This, too, involves extra costs to research and develop a comprehensive forklift training program that is compliant with OSHA regulations.
The best way to provide training for forklift drivers is to purchase our forklift training kit, which contains a proven forklift training program that meets all the necessary OSHA requirements.
What's Inside Our Forklift Training Kit?
Inside our forklift training kit, you will find:
7 Specialized Curriculum's.
Warehouse Forklifts (electric, gas/diesel, and lpg)
Order Pickers and Pallet Jacks (high lift straddle, side loaders, stock pickers)
Rough Terrain (straight mast and telescopic)
Written Step-By-Step Guides
For your trainer and your operators.
Easy To Use Printable Templates
Certificates of Completion
Operator Cards
Student Hand Outs
Hands On Evaluation Checklist and Guide
Equipment Inspection Checklists.
Trainer Orientation CDROM
Explains in plain language exactly what OSHA requires
of employers operating forklifts in the workplace.
Enables the trainer to train operators in-house with confidence.
Your trainer will quickly become your company's OSHA forklift certificationexpert.
Operator "Safety First"
Explains operator personal responsibility for safety.
Holds operator accountable for unsafe acts.
Provides safety guidelines for forklift operations in your facility.
Click Here to get started or call us with any questions at 888-699-4800.
Train Your Operators
"Experience is a good teacher, but her price is too high"
Understand the Workplace.
Forklift operators must be trained to identify hazards in the place to avoid potential accidents and injuries.
Safely operating a forklift requires awareness of the conditions at your workplace. This module will help you identify potential hazards and possible solutions for the following aspects of the workplace:
Physical Conditions
Surface or ground conditions are an important part of safe lift truck operation. Operating surfaces must be strong enough to support the forklift, its load and its operator.
They must also be free of holes, grease, oil or obstructions that could cause the lift truck to skid or bounce, and possibly tip over.
Pedestrian Traffic
Forklift operators should always be aware of conditions in their workplace, including pedestrian traffic. Forklift traffic should be separated from other workers and
pedestrians where possible.
Ramps and Grades
Forklift operators should follow certain general rules of the road when traveling on ramps and other inclines.
Traveling on Ramps and Grades
Traveling With a Load (Forks Upgrade)
Traveling Empty (Forks Downgrade)
Loading Docks
Loading docks can be dangerous places for forklifts. Falls from a loading dock in a forklift can be fatal.
When operating a forklift on a loading dock, slow down, watch
out for others, and be aware of the edge of the dock.
Potential Hazards:
Falling off the edge of the dock.
Skidding or slipping due to wet or icy conditions.
Requirements and Recommended Practices:
Maintain a safe distance from the edge of loading dock.
Watch out for tail swing.
Keep working surfaces clear and clean.
Paint the edges of the loading dock to improve visibility.
Always look in the direction of travel.
Be careful at the edges of the loading docks.
Narrow Aisles
Conventional rack storage systems were designed for the counterbalanced lift truck, which requires about a 12 ft (144 in) aisle width. Narrow aisle storage systems accessible with reach trucks and order pickers require narrower aisle width and provide more storage space.
Elevators
Ensure the elevator has a rated capacity to safely lift the combined weight of the load and the truck.
Approach elevators slowly and enter squarely after the elevator car is properly leveled. Once on the elevator, neutralize the controls, shut off the power, and set
the brakes. [29 CFR 1910.178(n)(12)]
Ensure adequate overhead clearance for truck and space in elevator for the truck and operator.
Enclosed and Hazardous Areas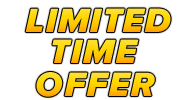 Get the entire program loaded onto your own Flash Drive! No programs to download. Instant access to what you need when you need it! Unlimited printing.

When used indoors, forklifts powered with internal combustion engines can present indoor air quality hazards. Cold weather, with the closing of doors and windows, may increase
the risk.
Do not operate a gasoline/propane/or diesel engine for long periods of time in a confined area, such as a truck trailer.
Shut the engine off when staying inside a small confined area like a trailer.
Do not operate a combustion engine within a warehouse, plant or on board ship without adequate ventilation.
Be careful in cold weather. Doors and windows which are normally open may be closed and exhaust and other gases may concentrate.
Be careful in small rooms or blocked off areas where gases may accumulate.
Drive sensibly. Avoid racing the engine or idling for long periods of time.
Properly maintain engines and do not operate an engine requiring servicing. [29 CFR 1910.178(p)(1)]
Consider switching to battery-powered forklifts, if much of the work is in poorly ventilated spaces or operators may be over exposed to exhaust by products.
Consider upgrading the ventilation system.
Install CO monitors to detect levels.
Click Here to get started or call us with any questions at 888-699-4800.