Get Pomona Forklift Certification Today
OSHA Compliant Forklift Certification in Pomona in Less than 60 Minutes | 100% OSHA Compliance | Free Renewal Training | And Much More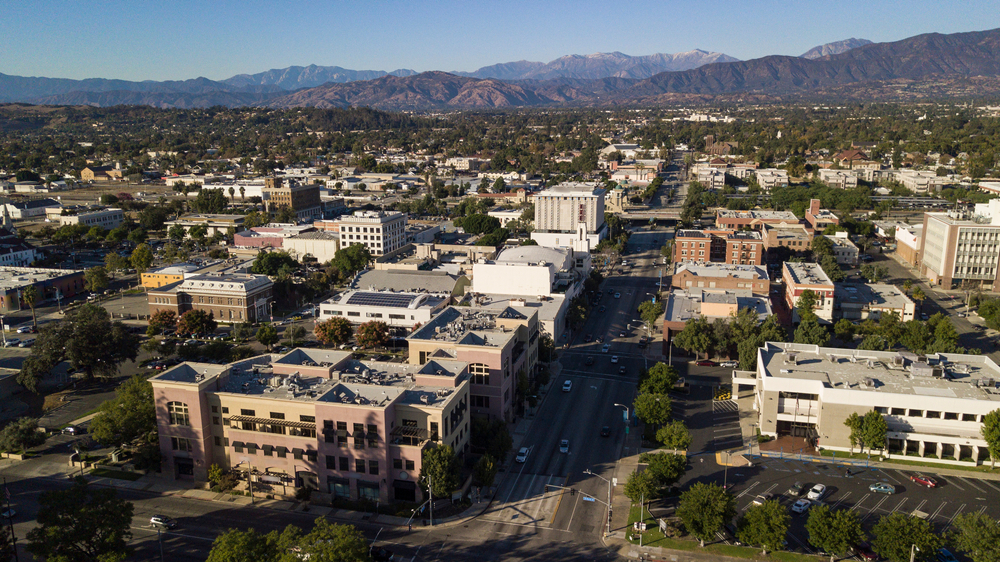 From employee turnover to business growth, there are plenty of reasons why your company needs to hire more forklift operators in Pomona. But where can you turn to? Many companies aren't sure of all the OSHA rules and regulations. And Pomona forklift certification can be pricy with off-site seminars and other training "solutions."
The solution? ForkliftCertification.com. FLC is your best option for forklift certification in Pomona. We help small, medium and large businesses with all of their OSHA compliance needs.
We're a trusted source of Pomona forklift certification for the following reasons and more?
Value-added prices
Online convenience – your operators learn at their own pace
All supporting paperwork
Full OSHA compliance
When your Pomona forklift certification expires after 3 years, free renewal training included
And more
Pomona is one of the key economic centers of the Inland Empire region. Sitting at the crossroads of Los Angeles County and Riverside County, the city's numerous warehouses, big box retailers and distribution centers require trained forklift operators. Which means your company needs Pomona forklift certification for Los Angeles County today with ForkliftCertification.com. Our OSHA compliant Pomona forklift certification is just what you need!

COURSE INFORMATION FOR POMONA FORKLIFT CERTIFICATION
As the Inland Empire continues to grow, FLC is right here to handle your hiring requirements with forklift certification in Pomona. Here are our popular courses for your training & certification in Los Angeles County, Pomona and throughout Southern California:
Training Kit: for only $299, you'll have all of your Pomona forklift certification accounted for!
Train a Trainer: at just $149, it's easier and more affordable than ever to have an in-house, internal and always on-site training expert to assist with your Pomona forklift certification.
Bundle Package: get the best of both worlds with your forklift certification in Pomona. Get a special savings of $50 when you sign up for this package, which includes the Trian a Trainer and Training Kit. Just $399, it's a great value for any company.
Sign up today and take care of your Pomona forklift certification. You can't afford the cost of non-compliance – improve your Pomona safety program today!
THE IMPORTANCE OF POMONA FORKLIFT CERTIFICATION
FLC's primary focus is your company's safety. Forklift accidents are a serious problem in the industrial workplace, and our Pomona forklift certification helps ensure your workers have everything necessary to avoid hazards, recognize dangers and safety run your company's powered industrial trucks. Think of all the negative publicity that comes with forklift accidents:
Damage to property
Injuries and hospital bills
OSHA audits and investigations
Severe penalties – some can exceed $100,000
Increased insurance costs
And more
FLC's forklift certification in Pomona is ideal to help your company avoid all these headaches in the first place – sign up and see why we're the best training resource in Pomona and the Inland Empire region!
FORKLIFT CERTIFICATION IN POMONA – FLC OFFERS AN EASY WAY TO GET COMPLIANT
In just five easy steps, your company will have forklift certification in Pomona:
Register your Pomona company and operators
Employees log in to FLC's user-friendly website
Employees complete training modules
Students then take the quizzes and written final exam working at their own pace, then test their skills as you evaluate them
Download and print their operator cards – it's that easy!
Our Pomona forklift certification covers:
✓ Warehouse forklift classes 1, 4 & 5
✓ Pallet jacks and order pickers, classes 2 & 3
✓ Class 7 rough terrain forklifts
SIGN UP TODAY – DON'T DELAY WITH FORKLIFT CERTIFICATION IN POMONA!
Register your company and operators now. We'll get you started so your employees will have all the training and OSHA compliant instruction to safety operate your equipment. Click here to get started. For any questions about Pomona forklift certification, call our safety consultants directly at (888) 278-8896. Thanks for visiting FLC!