The most trusted online resource for OSHA forklift certification and training since 2002
Questions? Call us! (888) 278-8896
How much does OSHA forklift license cost?
FLC Forklift Training Cost
If you've been considering starting a forklift career and you're wondering the forklift license cost, and whether or not it's worth it, you've come to the right place.  We offer the number one recognized online forklift training program, and we know, as past forklift operators ourselves, just what a license provides and what it's worth.
The Benefits of a Forklift License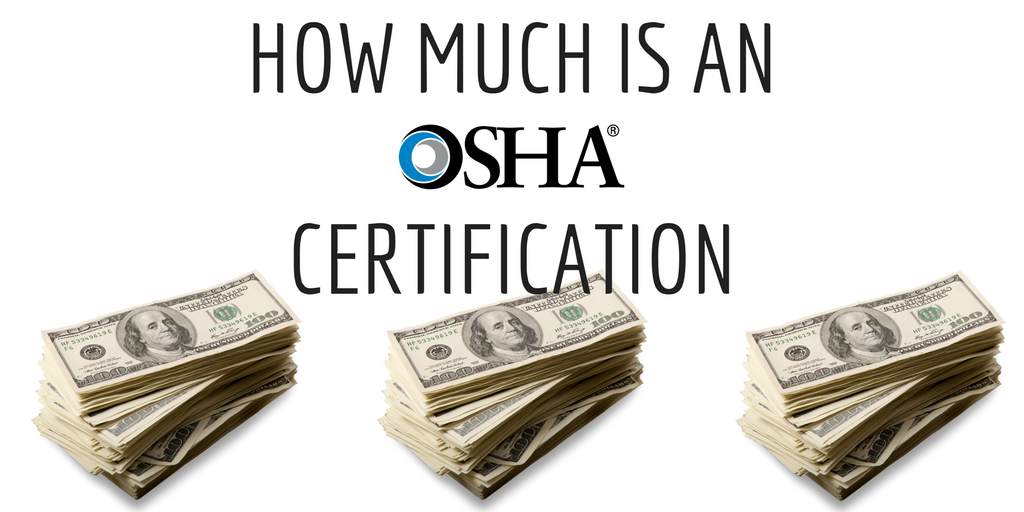 Spending the money on a forklift certification cost is one of the best things you can do for yourself and your career. And we're not just saying that because we sell training courses. We know firsthand the importance of training before jumping behind the wheel of a powered industrial truck. Unfortunately, forklift accidents like tip-overs happen every year, and the number one cause is operator error. If you've been asking yourself, "how much is it for a forklift license, and how much will it provide me regarding value?" the answer is simple: your life. These accidents lead to serious injuries and fatalities each year, and forklift training is the best way you can protect your life and prevent accidents. Forklift training can also accelerate your career and your income. The forklift license cost suddenly becomes well worth it.
We know how important receiving a forklift certification is, and that's why we've made it easy, fast, convenient, and affordable to receive yours. The benefits of our training go well beyond safety, and include these exclusive advantages:
Our program is entirely online, and so it will save you loads of money and time by not having to travel to a training facility.
Three-year renewals are always free, so you never need to purchase refresher training again
Complete the course in only about one hour, from anywhere with an internet connection. Get the information you need, delivered right to your computer or mobile device.
Forklift Certification Cost and Programs Available
So how much is it for a forklift license? FLC is one of the most affordable and convenient ways to get forklift training and certification. We have three options for you to choose from:
Our standard forklift training kit for $299 includes 7 specialized curriculum's, step-by-step guides, printable templates, a trainer orientation DVD, and a safety first course.
We offer three separate equipment specific modules, so you can choose the training you need for your job, or bundle them and save extra on your overall forklift license cost:
Warehouse Forklifts, Classes 1, 4, 5
Electric motor rider trucks, sit down rider—electric, gas or LPG
Pallet Jacks and Order Pickers, Classes 2, 3
Electric motor narrow aisle trucks, high lift straddle, side loaders, reach type outriggers, turret trucks, swing mast, low lift pallets
Rough Terrain Forklifts, Class 7
Electric and internal combustion engine trucks, sit down rider class 7, straight mast, extended reach, telescopic, extended boom
At only $59.95 per module, you won't be weighing the forklift license cost and value in your head. And with free renewals, our online forklift training program is a no brainer.
Our train a trainer kit for $149 is designed to train a qualified forklift operator to be come a designated forklift trainer. By training an employee to be a trainer, you can save on expenses in the long run by having someone onsite to do proper training. The forklift certification cost per employee becomes very low when you can train them yourself.
Our bundle package for $399 includes everything in the training kit and train a trainer kit with a $50 savings!
THE COST OF TRAINING YOUR FORKLIFT OPERATORS IS FAR LESS THAN THE COST OF SHIRKING THE RULES
Do you own a construction company, or a company that regularly uses forklifts in day-to-day operations? If you do, you probably know that the OSHA crackdowns aren't going to stop. OSHA inspectors are just doing their jobs – but the cost of these inspections could literally put a business under, particularly when it comes to fining companies for having uncertified forklift operators on hand. If you've been wondering, "how much is it for a forklift license for my employees?" the forklift certification cost for each employee is a fraction of the cost of a fine from OSHA.
Recently, a company in the news was cited with one alleged willful, nine alleged serious and two other-than serious violations. The grand total? Over $52,000. For some companies, that's more than a mid-to-upper range executive might make in one year. I bet the forklift license cost of our programs is sounding more and more miniscule.
Let's face it – you have to get those employees trained. Expert forklift certification courses are available, so there's no reason to get your forklift operators out there on machines they don't know how to use. This could literally cost one of your men his life, and it's just not worth it – particularly when OSHA forklift certification training is easy to come by.
By intentionally neglecting the training of forklift operators, employees open themselves up to safety citations and hefty fines – as well as the potential for much more dangerous and potentially tragic outcomes for employees.
If your forklift operators haven't received OSHA safety certifications, it's time to get cracking. Make sure any employee who operates a forklift is properly trained. The cost of the training will be far less than the potential financial, physical or emotional cost of neglecting to keep your employees safe.
There's just no substitution for safety – and when proper forklift certification in a classroom or digital setting means the difference between life and death for your employees, you can't skip it. The resulting fines could also mean life or death for your business – and it's just not worth the gamble.
Choose a training package in order to get started.