The most trusted online resource for OSHA forklift certification and training since 2002
Questions? Call us! (888) 278-8896
How to Get Forklift Certified
If your employees need to get forklift licenses for your business to become OSHA compliant, ForkliftCertification.com has everything you need. We're the #1 source for convenient forklift operator training and certification, and if you've been wondering can you get forklift certified online, the answer is yes!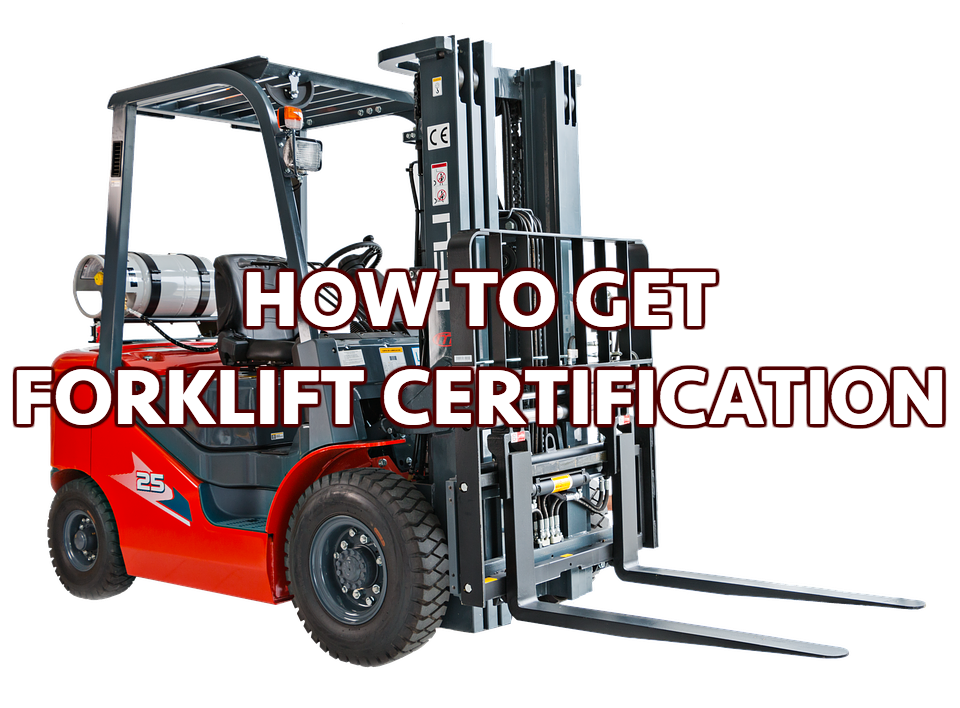 Why is it Important to Get Forklift Certified?
As an employer, you may have been wondering why it's so important to have your employees get forklift operator certification training. Why not have them just randomly pick take a class and get it over with? Here are several reasons for having your operators receive OSHA-compliant, comprehensive forklift operator training such as is provided by FLC:
✓ It's the law – OSHA requires all forklift operators to be properly trained and certified before they can operate the equipment in the workplace
✓ Most Jobsite accidents involving forklifts are caused by operator error, which results from a lack of proper training
✓ In addition to increased knowledge, forklift training gives workers increased confidence and competence in operating forklifts
✓ Proper training helps protect both operators and their coworkers from serious or even fatal workplace injuries
✓ Forklift operator training and certification helps shield employers from expensive fines and penalties for OSHA violations, as well as potentially expensive litigation brought on by injured workers
✓ Having properly trained operators will reduce workmen's compensation insurance premiums, as well as save your company money on the costs to repair damaged equipment, inventory, and facilities resulting from forklift accidents.
✓ Operators trained to use the equipment correctly will improve overall workplace efficiency and increase productivity
How long does it take to get forklift certified? Contact FLC to enroll your forklift operators and they can become OSHA compliant as soon as today!
Where to Get the Best Forklift Certification Training
There are many companies throughout the United States who want to know the best way to have their operators trained and certified to drive forklifts. Some of them will bring in an expensive on-site consultant, which is a very costly and time-consuming method that disrupts busy work schedules and results in a loss of productivity. Other businesses may try to develop their own in-house training programs, and although this may result in a more customized type of training than other training courses, it will require a considerable amount of manpower, logistics and training material costs. Still, other businesses will have their employees take time away from work to travel to from an expensive offsite training facility.
Can you get forklift certified online? The answer is yes. It's an easier, more convenient and more affordable alternative to get forklift operators' licenses for your employees, and that's where FLC comes into the picture. Our comprehensive online forklift training programs for forklift operators are effective and affordable. They have been created by forklift industry professionals, which means your operators will receive an expert level of instruction that simply can't be duplicated anywhere. All DVDs, videos, interactive tests, flash drives, and other training materials, which were also created by industry professionals, are included, so there's nothing else to buy.
When businesses choose FLC to train and certify their forklift operators, they know they're getting the best possible instruction that simply cannot be duplicated elsewhere. That's one of the many reasons we enjoy such a high client retention rate – businesses continue to come back to us for their forklift operator training needs.
How to Get Forklift Certified  with FLC as Soon as Today
According to OSHA Guideline 29 CFR 1910.78 (1) (1), every employee that operates a forklift, regardless of whether they're full-time, part-time or contract workers is required to complete forklift operator safety training. ForkliftCertification.com offers a complete selection of courses to train and certify your forklift operators in-house. To help you choose the program or programs that meet the needs of you and your operators, here's a summary of what's covered by each of them
Not surprisingly, one of the most frequent questions we're asked is "How can I get my forklift operators certified?" Our OSHA-approved training is the most comprehensive class you'll find for the price. We'll teach your drivers everything they need to know about safely operating forklifts in as little as an hour. FLC's Training and certification kit includes all materials needed to train and certify all your operators for a one-time payment of just $299. This is the only training class you'll ever need!
With our Train the Trainer certification, one of your employees becomes your in-house OSHA expert! It's intended for companies that already have a forklift training program in place, but need an-in-house trainer to evaluate their unlicensed forklift drivers, as well as future hires. The cost for certifying a Certified Forklift Safety Expert is a one-time payment of only $149.
Can't make up your mind? Go for the Bundle Package, which includes both our Train a Trainer Course and the Forklift Training & Certification Kit for just $399. That's a savings of $50 over purchasing the two courses separately. There's no other OSHA training resource around that offers such a terrific value!
ForkliftCertification.com will provide everything your workers need to know to be certified to drive a forklift.

How Long Does it Take to Get Forklift Certifications for My Employees?
Our training programs are fast, easy and affordable! To get started, select the OSHA-compliant course or courses that meet your company's training needs. Next, just follow these five easy steps
1. Create an account and register your company (it only takes a few minutes)
2. Register each of your forklift operators
3. Instruct your student operators to log in to the account
4. Have students take the online test, which can be completed in about an hour, although there are no time restrictions for those who need more time
5. After completing the written portion of the exam, students undergo hands-on, in-person equipment operating evaluation conducted by a qualified trainer
That's all there is to it! After your operators pass the written test and the hands-on evaluation, you can immediately download and print their forklift certifications, place them in their HR files and they're legally qualified to operate the equipment at your workplace. There's no need to wait for the certifications to arrive in the mail.
Still have questions or need more information before enrolling your forklift operators in one of our OSHA-compliant training programs? Visit our contact page to request a quote or gather more information. You can also call us at (888) 278-8896 to speak with one of our OSHA experts for additional information. We'll take the hassle and guesswork out of making you and your operators OSHA compliant!