The most trusted online resource for OSHA forklift certification and training since 2002
Questions? Call us! (888) 278-8896
How to Get Forklift Certified
If you or your co-workers want to know how to get a forklift license, we have everything you're looking for. ForkliftCertification.com is the #1 source for superior forklift training.
Learn How to Get Forklift Certified and How to Get a Forklift License!
Companies like Siemens, Harley-Davidson, U-Haul and Snap-On Tools know how to get forklift certification. These well-known firms have used ForkliftCertification.com (FLC) for all their training needs. Our courses and tested, time-proven training methods are the best option for HR representatives, supervisors, safety administrators and others when they need to know how to get their facility (or certain workers) forklift certified.
How to Get Forklift Certified
Our company takes the mystery out of how to get a forklift certification. We've helped plenty of warehouse workers, dockyard loaders, order selectors and other forklift drivers become OSHA compliant in the shortest amount of time with minimal budgetary impact. Plus, once a tester has successfully completed our training modules, official certification is available immediately. This benefit also helps companies save time and expense – yet another reason that FLC is the premier online forklift certification provider.
How Can I Get Forklift Certified – With Forklift Certification!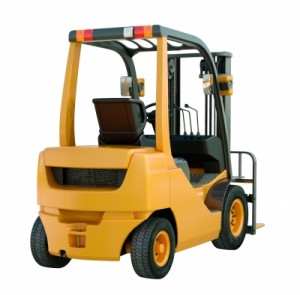 Many companies across the United States need to know how to get a forklift certification. Some will hire an expensive on-site consultant. This costly method is very time-consuming and also impacts busy work schedules. Other businesses will try to develop their own training courses. And while this route may produce a more customized version than other training courses, it takes considerable manpower and training to "train the trainers," so to speak.
After trying those two methods, the question still remains – how to get a forklift license for an employee (or numerous employees)? That's were FLC comes in. Our forklift training programs are effective and affordable. The content (DVDs, videos, interactive tests, etc.) are created by forklift professionals, and that expert-level instruction simply cannot be duplicated elsewhere. When our customers take one of our forklift certification courses, they know they're getting the best possible instruction. That's why FLC enjoys such a high client retention rate.
How to get Forklift Certified – OSHA Requirements
According to OSHA guideline 29 CFR 1910.178 (l) (1), every employee that operates a forklift – including full-time employees and contract workers – are required to have safety training. Forklift Certification offers a complete selection of courses that show how to to get certified as a forklift operator. We offer the following courses:
Train the Trainer – this course shows how to get forklift certified with proper in-house training. With Train the Trainer, your OSHA expert is a fellow employee!
Forklift Training Kit – one of the most pressing questions we receive is, "How can I get forklift certified?" Well, the answer is easy – with our Forklift Training Kit! This is the most comprehensive class you'll find for the price. If you want to know how to get certified for forklift operation, this is the only OSHA training class you need!
Bundle Package – if you want to learn how to get certified as a forklift operator and also obtain an expert, in-house OSHA resource, the Bundle Package provides both our Train the Trainer and Forklift Training Kit courses. For the price, there's no other OSHA training resource that offers such a terrific value!
ForkliftCertification.com knows how to get you and your workforce forklift certified. To learn more about how to get a forklift license, please visit our contact page to request a quote or gather additional information. We can also be reached at (888) 278-8896. You may not know how to get a forklift certification, but that's why we're here! We take the guesswork out of your OSHA compliant safety system.
How to Get Forklift Certified Today
To get started, simply select a course that meets your OSHA training needs. With coursework developed by OSHA experts and a convenient, learn at your own pace format, our classes are ideal for beginners and experienced forklift drivers alike. Launch your own OSHA forklift safety program with FLC today!
Learn more about forklift certification, including how to get a forklift license and how to get forklift certified. Thanks for considering ForkliftCertification.com.