In 1999 OSHA decided that there were too many people doing stupid things while operating forklifts. Not because they were bad people but because they just needed specific
forklift training in what to do and more importantly what not to do.
If you are ready to get this forklift training project off your desk and get a program that is 100% compliant with the OSHA requirements then just click below and order your
forklift operator training and certification kit today! ~ Tom Wilkerson-FounderWhy wait? Get Started Today!

Why Certify Your Forklift Operators
The majority of warehouse and construction jobs will involve the use of operating a forklift.
If an employee is not correctly trained and certified on how to use a forklift, their incompetence could lead to serious material damage, personal injury, or even death in
the workplace.
If your employees need to operate a forklift on the job then they will need to complete forklift training and become forklift certified as required by the Occupational Safety
and Health Administration (OSHA).
How To Certify Your Operators
Here are 4 methods available to employers that need to certify forklift operators.
1. Employers can provide training at the job site by hiring an outside consultant or by sending employees to an off-site training facility.
Expensive on-site consultation can disrupt company operations while off-site training must include employee travel and hourly time costs.
2. Employers may want to develop their own in-house training but this again involves costs in terms of time to research and develop a program.
Companies considering these training methods need to assess the associated costs because these costs will be in addition to the actual cost for forklift training and
certification.
Both forms of training can have significant drawbacks in terms of loss of productivity and high costs.
3. Employers need a proven forklift certification program that offers the convenience of in-house training completed quickly and at a reasonable cost.

Looking for a quick, proven effective, way to get proper forklift operator training and certification?
ForkliftCertification.com has helped thousands of companies such as Verizon, U-Haul, Snap-on Tools, Harley Davidson, and many more, to efficiently train and certify their employees
to become OSHA compliant. Why wait? Get Started Today!
How it works
Watch the video now!
We want you to know what we are all about and our video introduction gives you the knowledge you need.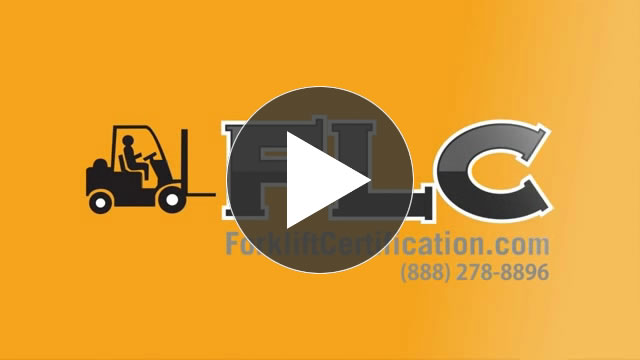 Limited
Time Offer!
Get the entire program loaded
onto your own Flash Drive! No
programs to download. Instant
access to what you need when
you need it! Unlimited printing.Get Yours NOW!
Why wait?
Get Started Today!