Bundle & Save!
Get the Online Train the Trainer Course & Forklift Certified Operator Training Kit
Ideal for businesses that want all the benefits of a fully certified on-site forklift trainer and a complete employee forklift certification training package.
Forklift Train the Trainer Online Course $149.00
Forklift Operator Training Program $299.00
Sold separately $448.00
BUY TOGETHER FOR LOW PRICE $399.00!
Limited Time Offer!
Get the entire program loaded onto your own Flash Drive! Get Yours NOW!
AFFORDABLE AND GUARANTEED!
Your satisfaction is guaranteed. If the program is not right for you in any way, simply return it for a full refund, including shipping charges.
Affordable Forklift Training and Affordable Forklift Certification
Way, way back in the 20th century, when forklifts were driven by horses, we attended our first forklift training course. It cost us $1400! That was a lot of money then and it's a lot of money now, especially when you have dozens of forklift operators to train. That was when we decided to design our own affordable forklift training course and our own affordable forklift certification program.
Now, in the 21st century, we may not yet have nuclear-powered forklift trucks, but we do have affordable forklift training and affordable forklift certification! Our affordable forklift training kit takes you through the necessary fundamentals about operating a powered industrial truck competently and safely. We teach you the practical stuff, like:
• How to perform the forklift safety checks that have to be completed before you even fasten your seatbelt and put the key into the ignition. These are things like checking all the fluid levels, inspecting belts and hoses for tension and leaks, making sure the battery terminals are clean and that the water level is topped up, etc.
• Basic operating procedures, like how to control a forklift without driving it off the loading dock, how to carry a heavy load without dropping it on top of your colleagues, how to maneuver an awkward load through a warehouse without knocking over all the shelving and, very importantly, how to shift crates of beer bottles without spilling them all over the warehouse floor. These things do happen, mainly to forklift operators who have not had the benefit of affordable forklift training or our affordable forklift training kit.
• Hints and tips for managing a 100-ton forklift with a correspondingly heavy load.
We also provide affordable forklift training on the necessary OSHA regulations, without which you can incur heavy fines up to $70,000. Even the biggest fine OSHA has the authority to levy pales into insignificance when compared to the millions of dollars that a needless forklift accident can cost your company if your employees are not properly trained.
FLC's Affordable Forklift Training Kit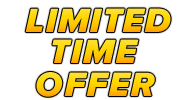 Get the entire program loaded onto your own Flash Drive! No programs to download. Instant access to what you need when you need it! Unlimited printing.

Your forklift training savings start the moment you sign up for one of our affordable forklift training kits. We supply:
• A trainer orientation Powerpoint Presentation that clearly outlines the OSHA forklift training requirements.
•Specialized curricula for seven different forklift scenarios from rough terrain to pallet jacks and order pickers. It also explains the different forklift fuel systems (electric/lpg/diesel/gas).
• Step-by-step written guides for trainers and operators.
• Printable templates for equipment inspection checklists, operator cards, student handouts, hands-on evaluation checklist and guide and certificates of completion.
• Operator "Safety First."
Our affordable forklift training kit is available for the amazingly low price $299! This includes a risk-free guarantee!
But our affordable forklift certification program doesn't end here. We also offer forklift training savings on our online forklift train the trainer course. Train your best forklift operator to be your own in-house forklift training expert. Our course is convenient and self-paced and comes with free OSHA updates so you are never in the dark about the latest legislation. Our forklift train the trainer course is available at the incredibly low price of $149!
Still, the forklift training savings don't end there. Sign up for our forklift training bundle and get the affordable forklift training kit PLUS online train the trainer program for an amazing forklift training bundle price of $399! That saves you $100.
Click Here to get started or call us with any questions at 888-699-4800.