Get Carson, CA Forklift Certification Today with FLC!
CONTACT FLC FOR THE BEST FORKLIFT CERTIFICATION IN CARSON, CA – GET TRAINING FOR YOUR EMPLOYEES IN 60 MINUTES OR LESS!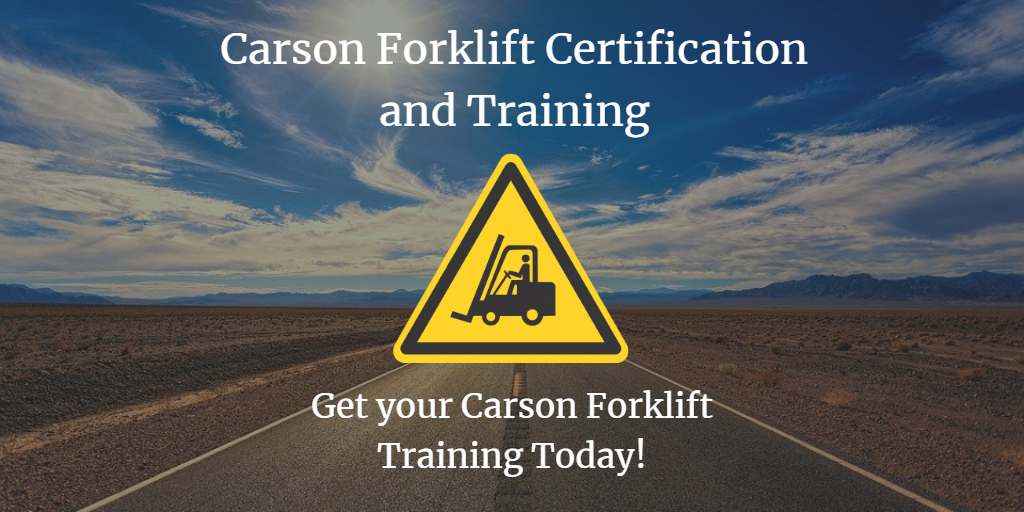 Are you able to provide forklift certification in Carson? If not, FLC is here to handle all of your OSHA compliance and training requirements. Get signed up today – your employees deserve the best training!
Here are some advantages you'll enjoy with our Carson forklift certification:
✓ Insider's knowledge of OSHA, ANSI and other regulatory bodies
✓ Full OSHA compliance
✓ Great prices
✓ Online format for the ultimate in convenience and compliance
✓ Free renewal training
✓ And much more
Carson is located in Los Angeles County, about 15 miles from downtown LA. The city has a population of just under 100,000 residents. With friendly middle-class neighborhoods, sunny temperate climate, and growing economy, Carson is a great place for business – including yours!
Thanks to a growing economy and strategic location, Carson has an ongoing demand for forklift operators who hold Carson forklift certification credentials. Every Carson company is required under OSHA regulations to provide their forklift operators with OSHA-approved Carson forklift certification training. FLC will show your company how to get compliant in no time!
CARSON FORKLIFT CERTIFICATION – PRICING & MORE
Don't put off your Carson forklift certification any longer. With OSHA fines exceeding $10,000 for some violations, it's important that you sign up ASAP to protect your company and your employees!
Carson forklift certification course to have a safety expert in-house…a huge advantage for any company that wants to become safer immediately! Price: $149.
For Carson forklift certification, nothing tops this course. And you'll love the price, too: only $299
Includes our Train a Trainer and Training Kit at a special discount. Many Carson employers get the Bundle Package for a comprehensive approach to safety. Price: $399.
CertifyMe.net offers this Carson forklift certification for just $59.
Register your company for Carson forklift certification today. Your employees' safety it too important to ignore –and it's the law!

WHY IS FORKLIFT CERTIFICATION IN CARSON SO IMPORTANT?
Number one, it's the law. And more importantly, Carson forklift certification will help prevent accidents and injuries on the job. Without forklift certification in Carson, there's no way to ensure compliance for your lift operators.
ForkliftCertification.com gets all of your operators fully trained and compliant. Our training solution offers a convenient online format. Consider the alternative: You could arrange for an outside trainer to come to your workplace, but that's typically a very expensive and time-consuming method. You could also send your forklift operators to a remote facility to take the classes, but that would involve your workers taking time away from their job, which will affect your productivity. The fastest, easiest, most convenient and affordable solution is to have your employees take their Carson forklift certification training through ForkliftCertification.com. Register your company today and get on the path to OSHA compliance – we'll show you how!
FORKLIFT OPERATOR EMPLOYERS AND OSHA COMPLIANCE – FORKLIFT CERTIFICATION IN CARSON
It's extremely important for employers to comply with OSHA requirements and regulations. Failure to do so can result in hefty penalties and fines. FLC's Carson forklift certification training is 100% OSHA-approved and places an emphasis on safety in the workplace.
Our online forklift operator training can be completed in as little as an hour. Since there are no time limitations and all training materials are available online 24/7, your employees can finish the coursework using a smartphone, tablet or other digital devices any time and anywhere there's an Internet connection. As soon as the training is completed, the Carson forklift operator certifications are immediately available. Just download and print them and your operators will be OSHA-compliant – there's no need to wait for the certificates to arrive by mail!
✓ Shipyards
✓ Distribution Centers
✓ Warehouses
✓ Storage Facilities
✓ Cargo Management
✓ Entertainment
✓ Manufacturing
✓ Utility Companies
✓ And a Lot More
With so many applicants in Carson and nearby cities, FLC training can mean the difference between being called for in an interview and missing out on a high-paying forklift operator job opportunity. Don't let these opportunities in Carson slip away!
FLC is your number one option for Carson forklift certification. Contact us today and we'll help you get started on your OSHA-approved safety training program right away! Don't put off your forklift certification in Carson any longer – sign up now!

ENROLLING IN ONE OF FLC'S FORKLIFT CERTIFICATION CARSON PROGRAMS
Our forklift certification in Carson courses include:
This is a common sense Forklift Operator Training Course with an emphasis on workplace safety. Everything you or your workers need to know about how to properly and safely operate forklifts in the workplace is included for just $299.
This is a value-added program that trains any designated employee or employees to become in-house Certified Forklift Safety Experts. For just $149, our Tran a Trainer Program lets employers set up their own OSHA-approved training to certify other workers and newly hired forklift operators.
Both the Training Kit and Train a Trainer courses are included in FLC's Bundle Package at the discounted price of just $399, which is a savings of $50 over purchasing the two courses separately.
No other OSHA training resource can match FLC's Carson forklift certification platform for affordability, convenience and hassle-free powered industrial truck training. Still have questions or need more information? You can find out more about our forklift certification and training in Carson by contacting us online or giving us a call at (888) 278-8896.
Thanks for taking the time to visit ForkliftCertification.com. We're here to help you with forklift certification in Carson and training needs, and we look forward to hearing from you soon. Thanks for considering FLC for your Carson forklift certification!