The most trusted online resource for OSHA forklift certification and training since 2002
Questions? Call us! (888) 278-8896
Colorado Forklift Certification
Sign Up with FLC for Forklift Certification in Colorado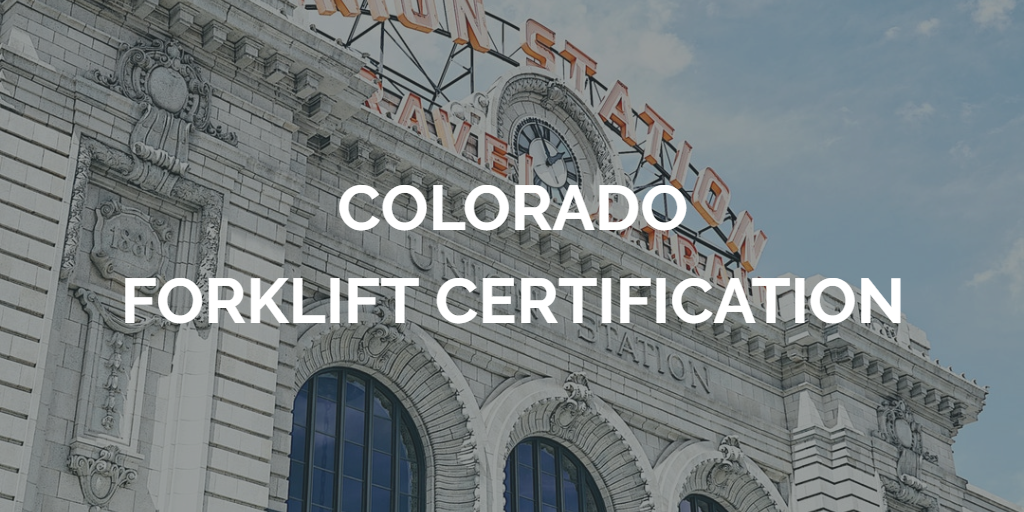 Known as the Centennial State (and sometimes as the Rocky Mountain State), Colorado has one of the fastest-growing populations of any state. The state enjoys impressive natural resources, outdoor-oriented lifestyle and numerous urban regions. Plus, Colorado's economy continues to outpace other states in terms of productivity and GDP.
The state's varied industrial base includes manufacturing, mining, technology, telecommunications, and many others. From terminals to distribution facilities to warehouses, Colorado companies require plenty of forklift drivers to store, manage and optimize cargo. Since the U.S. Occupational Safety & Health Administration (OSHA) requires employers to provide forklift training, many Colorado firms need help with this important function.
FLC, the leader in Colorado forklift certification, offers complete training and OSHA compliance for all employees. Since employers are responsible for training, FLC is the perfect partner for forklift certification in Colorado. Our courses feature convenient online access, affordable prices, and refresher training as well. When your firm signs up with FLC, you get a Colorado forklift certification resource for today, tomorrow, and well into the future!

Why Register with FLC for Colorado Forklift Certification?
Once your employees have completed their Colorado forklift certification classes, your company is compliant for three years. If your company should happen to relocate, all training travels with you. Forklift certification in Colorado with FLC is valid in Denver, Greeley, Aurora, Colorado Springs, Boulder, Fort Collins, and every other town in the state – and across the country!
FLC is the ideal training solution for employers and employees. We're the preferred forklift training provider for small, medium, and large companies in Colorado.
Affordable value, complete compliance, full support – with FLC, you'll have all the support you need to keep your company safe and OSHA compliant!
Don't Delay with your Forklift Certification in Colorado!
Employers all over the Rocky Mountain State rely on FLC for their Colorado forklift certification and training needs. With three training packages, we'll help your entire forklift fleet become compliant in no time – all at budget-friendly prices!
Here are the Colorado forklift certification courses we offer:
Training Kit – if your employees need forklift certification in Colorado, look no further than our Training Kit. This course includes a complete overview of common sense, safety-first forklift operating techniques.
Train a Trainer – this value-added course designates any employee (or employees) as a Certified Forklift Safety Expert. Create your own OSHA compliant safety program, customized for your Colorado forklift certification and training needs!
Bundle Package – includes both the Training Kit and Train a Trainer courses for a discounted price.
Thanks for visiting FLC! We look forward to helping with your Colorado forklift certification needs. If you have any questions about our forklift certification and training in Colorado, please call us at (888) 278-8896. We look forward to hearing from you soon!