The most trusted online resource for OSHA forklift certification and training since 2002
Questions? Call us! (888) 278-8896
Enroll Your Workers in Forklift Certification in Seattle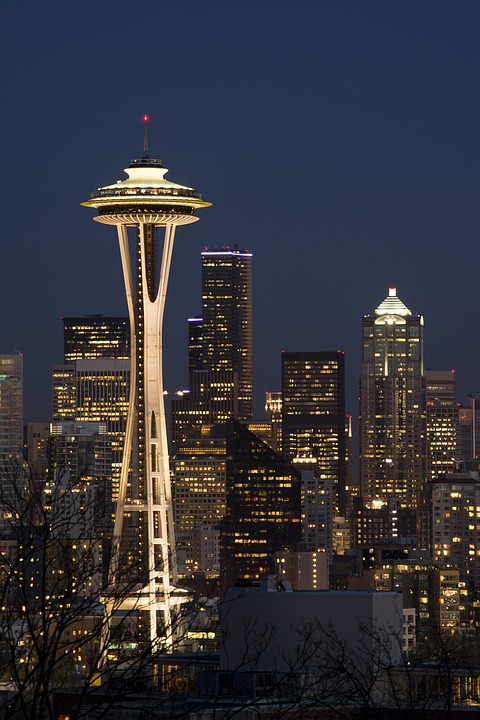 Seattle, aka "the Emerald City," is one of the fastest-growing cities in the United States. It is home to Microsoft, Amazon, and other technology giants. Meanwhile, Seattle attractions like the Space Needle and Pike Place Market attract thousands of visitors from around the globe annually.
There is a lot to like about Seattle, particularly for businesses that operate in the city. If your Seattle business requires its workers to use forklifts, however, it needs to comply with OSHA standards. Otherwise, if unlicensed operators are found using these lifts, your company can receive OSHA fines and penalties. Even worse, these operators risk accidents that can cause serious injury or death.
ForkliftCertification.com is a leading provider of forklift certification in Seattle. We offer a comprehensive certification program that allows Seattle businesses to provide any worker with OSHA-compliant training.

Why Should Your Workers Earn Forklift Certification in Seattle?
OSHA states that only licensed operators can use a forklift at a worksite. So, if a Seattle company has unlicensed operators on staff, it is breaking the law. And, in this scenario, the company is also exposing its operators and others to serious dangers.
Thanks to FLC's program for forklift certification Seattle, your business can verify that its operators comply with OSHA requirements. We make it simple to enroll your workers in FLC's forklift certification program, and they can complete it at any time. Once a worker finishes our OSHA-approved program, he or she can immediately download and print their forklift certification card.
Why Should You Choose FLC for Seattle Forklift Certification?
Reasons why Seattle businesses consistently choose us for forklift certification include:
Comprehensive Training: We provide an OSHA-approved certification training program for all types of forklifts.
Multiple Course Options: With FLC, you can choose from several course options for workers of all skill and experience levels.
Affordability: FLC offers an economical alternative to sending workers offsite to earn OSHA certification.
Convenience: Our certification training is available online and accessible on a desktop or laptop computer, smartphone, or tablet. As long as a worker has an internet connection, he or she can access our program materials.
Support: All of our training courses are backed by friendly, knowledgeable forklift certification experts.
Speed: On average, it takes about an hour for a worker to complete our coursework and earn their forklift certification.
We keep our Seattle forklift certification program up to date, too. Thus, your workers are assured of getting the latest insights into OSHA forklift safety requirements, regardless of when they complete our program.
Forklift Certification Seattle: Why Is FLC a Top Choice?
When it comes to Seattle forklift certification, there is no need to leave anything to chance. With FLC, you're assured of providing your workers with OSHA-compliant forklift certification training. Upon completion, your workers can use forklifts in compliance with OSHA requirements.
Select FLC for Seattle Forklift Certification
Don't wait to sign up your workers in our Seattle forklift certification program. For more information or to enroll your workers in our program, please contact us online or call us today at (888) 278-8896.