The most trusted online resource for OSHA forklift certification and training since 2002
Questions? Call us! (888) 278-8896
Forklift License Renewal: What Is It, and Why Is It Important?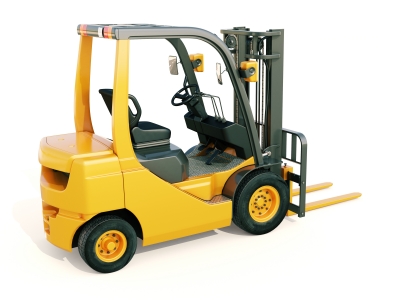 Your business has OSHA-approved forklift operators at its disposal. These operators know how to safely use a forklift, since they previously received OSHA-compliant safety training. Yet, if these operators fail to recertify periodically, they can put themselves and your business in danger.
How long does forklift certification last? How do you renew your forklift license? ForkliftCertification.com has the answers you're looking for!
How Long Is a Forklift Certification Good for?
Once a forklift operator earns their certification, he or she will need to renew it every three years. This is an OSHA requirement. As such, it must be followed by every company that employs forklift operators.
For forklift license renewals, OSHA requires that operators receive refresher training. Forklift certification renewal can save lives and prevent injuries at your workplace. It can also save business owners thousands of dollars in fines. OSHA imposes harsh penalties on employers who have uncertified forklift operators or operators who operate the equipment with an expired license. Additionally, when a forklift accident happens, employers incur significant costs. An average workplace injury costs an employer about $43,000 in addition to OSHA fines, possible litigation, and production downtime.

What Happens If a Forklift Operator Lets Their License Lapse?
Letting a forklift license lapse is problematic for a lift operator and their employer. The operator increases risk, due to the fact that he or she does not have up-to-date forklift safety training. If the operator is unaware of or ignores forklift safety protocols, he or she can cause a forklift accident.
In the event that an unlicensed forklift operator causes an accident, their employer is liable, too. An employer is responsible for complying with OSHA requirements — without exception. As part of their responsibilities, the employer must verify that every forklift operator has a valid license. So, if an accident occurs that involves an unlicensed forklift operator, their employer is subject to OSHA penalties. The employer must face legal consequences as well.
Why Is Forklift License Renewal Necessary?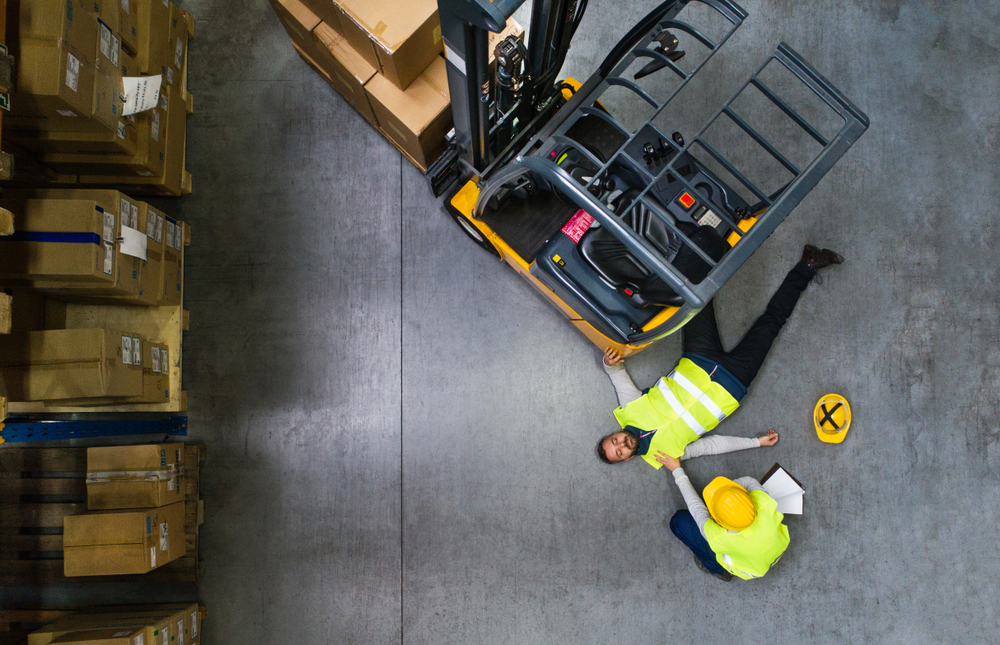 Forklift accidents happen all the time, probably more often than you realize. The cause of the majority of these accidents is operator error, which means that unsafe work practices or a lack of safety training contributed the most to workplace injuries, damages to property and equipment, and fatalities.
Renewal training is truly important. OSHA estimates that about 85 people are killed in forklift accidents each year, and almost 35,000 others are seriously injured by accidents involving forklifts. An additional 62,000 people sustain less serious injuries.
Although renewal training won't stop all forklift accidents, it can significantly reduce the risk of accidents. During training, forklift operators can receive insights into the latest OSHA safety requirements. They can also get forklift safety tips and recommendations. The result: renewal training can help forklift operators remain safe and productive.
What Happens During a Forklift License Renewal Course?
A forklift license renewal course is run in a similar fashion to a traditional forklift training class. In order to enroll in a renewal course, forklift operators must already hold certification. They can then use the course to get a refresher on a wide range of forklift safety topics.
Furthermore, forklift operators can get a new license upon successful completion of a renewal course. This license will remain valid for up to three years.
Everything You Need to Know About Forklift License Renewal from FLC
Initial forklift training and certification is vital for OSHA regulations. Without them, your company could be fined hundreds of thousands of dollars — or even more!
To keep in compliance, it's just as important to take renewal training before your forklift certification expires. If you're not sure how long does forklift certification last or how long is a forklift certification good for, ForkliftCertification.com is here to help.
ForkliftCertification.com has both the initial training and the renewal training that's needed to achieve and maintain OSHA compliance.
So whether you're not sure how to renew your forklift license or where to get started in the first place, FLC has everything you need.
It all starts with our initial training, and we offer three different training packages:
1. Train a Trainer
For only $149, our Train a Trainer package ensures that you'll have your own in-house safety and training expert to answer questions like "How long does forklift certification last?" and "How do you renew your forklift license?"
2. Training and Certification Kit
This forklift certification course is just $299 and covers everything from basic safety to advanced techniques to decrease your chance of accidents and injuries. Sign up today!
3. Bundle Package
Can't decide between the two training courses listed above and wondering how long does forklift certification last, among other things? Get our Train a Trainer and Training Kit together for $399 — that equates to a $50 savings versus purchasing each program individually!
What's Covered in Forklift Certification Training?
Our training covers all seven forklift classifications and provides top-notch instruction. Plus, the online format means you'll have all paperwork for employee HR files – no more waiting around for operator certificates to arrive in the mail.
ForkliftCertification.com will provide both initial forklift training to certify your employees, as well as renewal training when your forklift license expiration date approaches. From the outset, we're the only OSHA-compliant training source you need. We'll help all of your employees receive the forklift certifications they need to quickly and efficiently operate your entire forklift fleet! All of our training is done in-house, so you don't have to attend costly off-site training sessions!
Why Should You Choose ForkliftCertification.com to Train and Retrain Your Forklift Operators?
We offer the ultimate convenience. There's 24/7 access to all training materials and no time limitations or deadlines for completing our online training, ForkliftCertification.com is without question the best place for renewing forklift licenses.
How Do You Renew Your Forklift License with FLC?
As one of the leading forklift training companies, we always get asked how long is a forklift certification good for. According to OSHA, forklift licenses expire after three years. Once three years passes, you need OSHA-compliant forklift certification renewal training, and FLC offers this training at no extra charge – it's included with the purchase of your training courses.
Sign up today and enjoy FREE renewal training and certification from FLC!
If any of the following occur within the three-year time period, your workers will need to be retrained and recertified sooner than three years:
The type of forklift equipment being used has changed
There has been some sort of workplace accident involving a forklift
Your forklifts have new accessories or components that require training.
An operator has been observed practicing incorrect or unsafe forklift operating procedures
Whenever a forklift operator changes jobs, he or she will need to be retrained, except when a previous employer is willing to pass along the employee's certification information to the new employer
Each of these incidents can impact workplace safety unless operators are properly retrained to operate a new type of forklift, or if they are clearly operating a forklift incorrectly.
HOW DO YOU RENEW YOUR FORKLIFT LICENSE?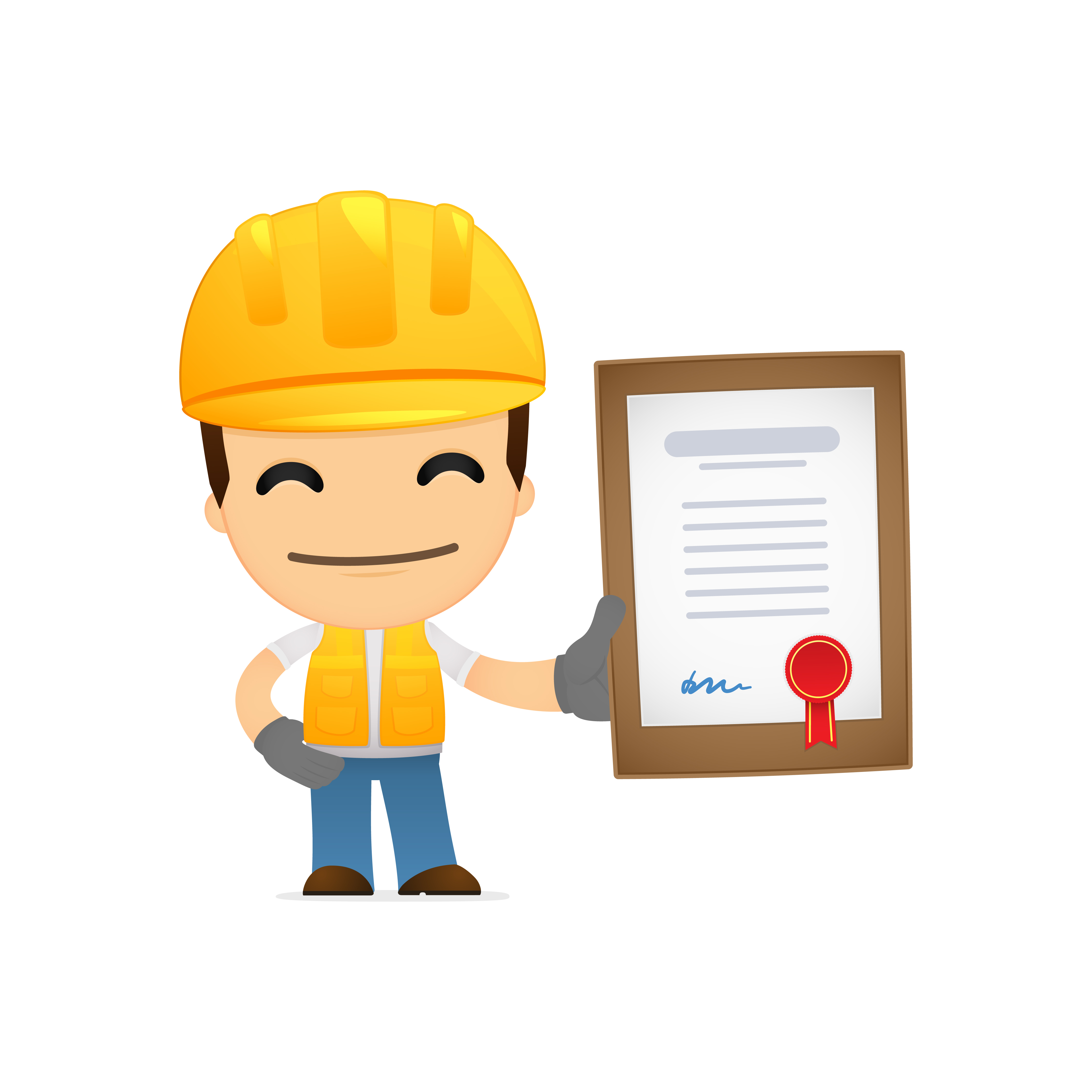 If you're not sure how to renew your employees' forklift licenses, you've come to the right place! ForkliftCertification.com has a simple, streamlined process for renewing forklift licenses that have expired. There are two parts to the process, which are completing the online portion of the training on the ForkliftCertification.com website and passing a hands-on operating evaluation.
Part 1: Online Forklift License Renewal
ForkliftCertification.com makes renewing your expired forklift license fast and easy. Just log into your account on FLC's website and access the forklift recertification training using a digital device anywhere there's an internet connection. Once you've finished the online training process, you'll also receive all the paperwork you'll need to complete your hands-on evaluation. Just like initial forklift training, the evaluation is in-person and led by a trained operator.
Part 2: The Renewal Practical Evaluation
Forklift operator license renewal training needs to be completed through a qualified forklift trainer who is thoroughly familiar with the proper operating procedures and OSHA safety standards. The trainer is responsible for determining an operator's ability to safely operate a forklift. He or she will ultimately determine if the student passes or fails the recertification training. The best way to get your operators recertified is to have them trained and tested by a qualified person within your company. That's where ForkliftCertification.com comes into the picture. After three years, many operators and employers ask, how do you renew your forklift license or how long is a forklift certification good for?
FLC has your three-year renewal training ready to go – it's included with your purchase!
Our Train a Trainer course teaches a qualified and experienced operator or operators within your company how to lead and pass both new operators for initial forklift training and experienced workers for their forklift license renewals. This course will enable one or more of your best operators to fulfill all employee training requirements in house at no additional cost to you as the employer.
The Train the Trainer course can be purchased by itself or through our Bundle and Save Package, which also includes FLC's online Forklift Operator Program. With our online programs, you'll have all the tools you need to have your current and future employees certified using your own in-house trainers. There's no need to spend thousands of dollars having to pay for forklift training over and over again. When you need to renew your forklift certification, make it easy and affordable by using ForkliftCertification.com's services.
That's how easy it is to renew forklift operator licenses. In just these two easy steps, your employees' forklift operator's licenses will be renewed and valid for another three year period. Just as with our initial forklift training program, your employees can complete their OSHA compliant renewal training in about one hour! What's more, when your workers receive their original forklift operator training through ForkliftCertification.com, renewal training is free for life!
Benefits of Using FLC for Forklift License Renewal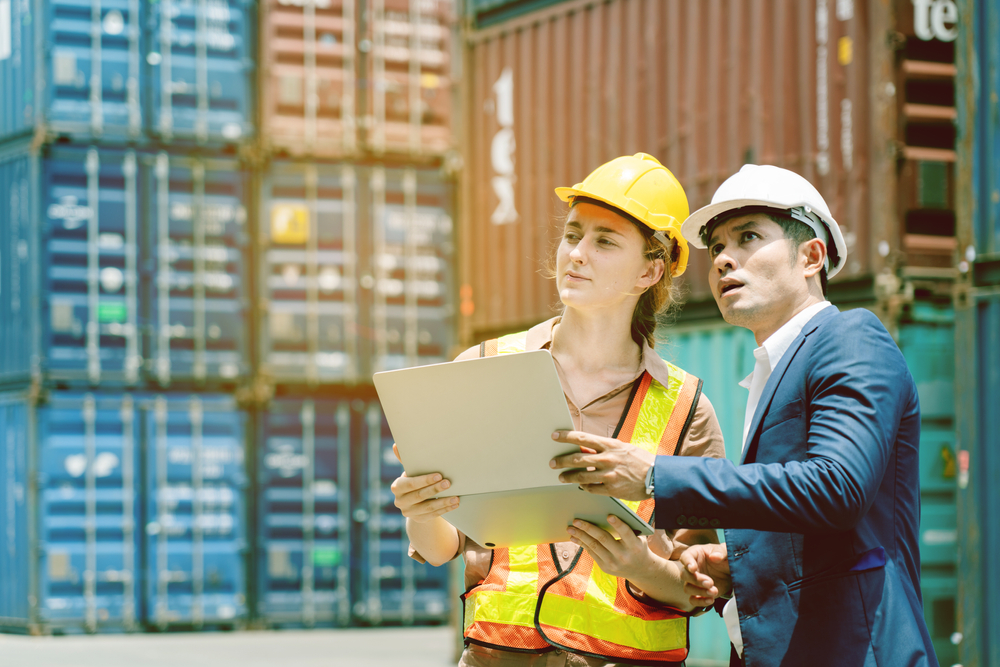 When your workplace has employees whose forklift licenses have expired operating the equipment, you need to look into forklift license renewal fast to avoid fines and any legal implications. Luckily, at FLC, we've designed our forklift certification course and renewal training to be fast, easy, and affordable. We're confident you'll be completely satisfied with our services because you'll get to enjoy these important benefits:
Save thousands of dollars by being able to use the same great training program for free renewals over and over again
Avoid fines from OSHA and stay on their good side
Keep the workplace safe by preventing accidents before they happen
Help increase your business's bottom line by maintaining workplace productivity
When you choose ForkliftCertification.com for your employees' renewal training, you're able to have your employees renew their expired forklift operator's license and avoid having them travel to an expensive third party facility for their renewal training and recertification. Once your operators have completed the renewal training (which they can take online any time and place that's convenient), they can immediately download and print their renewal certifications and are ready to get back to work.
As you can see, forklift operator license renewal training is absolutely necessary. ForkliftCertification.com's training will pay for itself over and over again with the money you'll save by avoiding future accidents and fines. Don't be caught having employees with expired licenses operate forklifts in your workplace!
Initial Forklift Training for Unlicensed Operators
Before they're eligible to renew their forklift licenses, they must first be certified. If you have any employees who need to get their initial forklift training, you'll need FLC's Training Kit. This covers everything employees need to know to operate forklifts safely.
Our Training and Certification kit covers each of the following topics:
Warehouse Forklifts, Classes 1 & 4, 5
Pallet Jacks and Order Pickers, Classes 2 & 3
Rough Terrain Forklifts, Class 7
Trainees will learn how to operate each of these types of forklifts, along with how to perform inspections, assess the environment, and how to recognize and avoid hazards that could result in accidents. Once you've got initial training covered, you can make it even more efficient with our Train a Trainer course.
What Does It Mean to Train a Trainer?
Our Train a Trainer course is self-paced and allows any employee to become a qualified forklift trainer. We're proud to offer the only online trainer certification program available. It's available in both English and Spanish versions, and comes with free templates for life! Our Train a Trainer package is one of the best values for forklift training, and you don't have to worry how to renew your forklift license, since renewal training is included!

BEGIN WITH FLC'S INITIAL FORKLIFT TRAINING
Now that you know how long forklift certification is valid, don't allow your forklift operators to let their license expiration dates lapse. With FLC's training program, your workers can become OSHA-compliant forklift operators. And, with our forklift renewal certification, they can recertify every three years.
Our training is fast, easy, and affordable. If your employees didn't receive their initial forklift training through FLC, you'll need to create a company account. Otherwise, have them log in and take the renewal training. Once they've passed, they'll be evaluated by your in-house trainer.
To renew an expired license and also become a trainer, consider our bundle and save package.
Whatever course you choose, FLC is here to assist with all of your forklift training needs! From warehouses to dockyards to construction sites and every other workplace that uses forklifts, FLC is the only training solution you need.
The FLC training team is here to help. If you have questions about renewing your employees' forklift licenses, need information about how long the certification lasts, or if you need to renew an employee's expiring license, please contact us online or call us today at (888) 278-8896.
Forklift license renewal training through ForkliftCertification.com is simple, streamlined, and free for life when your workers receive their forklift operating training through us. There's no reason to skip forklift license renewal training for your employees. Protect your employees and your business by investing in an FLC training course today. We're here to help you every step along to get your employees OSHA-compliant. If you're not sure how to go about renewing forklift licenses, we'll help. It's that simple.