LEARN MORE ABOUT OSHA FORKLIFT CERTIFICATION REQUIREMENTS
Do you know what it takes to become an OSHA-certified forklift driver? Training requirements for any forklift operator involve a complex process of rules & regulations. The amount of data can be overwhelming. But only one company can take this information and make it easily understandable. And that company is ForkliftCertification.com.
OSHA Forklift License Requirements – Do You Know What's Required?
OSHA guideline 29 CFR 1910.178 (l) (1) establishes how companies should handle their own OSHA forklift training needs. Bottom line: at the end of the day, you're responsible for your forklift training requirements.
Will you opt for a pricy 3rd party option? Try to implement your own OSHA forklift license requirements? Or let the OSHA training experts at Forklift Certification get you up and running today? It's a simple question. At FLC, we specialize in getting all of your employees up to speed with the latest OSHA forklift training requirements. All at a great price and flexible online format.
We can satisfy your forklift training requirements with any of our training courses. For expert-level instruction, try our Train a Trainer class. The FLC Bundle Package offers exceptional value and better training than you'll receive anywhere else. And our Forklift Training Kit has everything you need to be trained and remain OSHA compliant, including operator cards, certificates of course completion, student handouts, equipment inspection checklists and much more. Each of our courses puts powerful, useful information right at your fingertips.
Your specific forklift training requirements are too important to let slide. Many companies have had fines, penalties and negative press from not having OSHA compliant forklift operators and drivers. But with FLC in your corner, you're covered. No more worrying about surprise OSHA visits. No more wondering whether or not your drivers have received proper training. You'd be surprised at how many managers and supervisors sweat over their forklift certification requirements.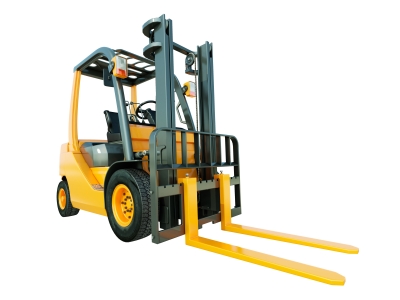 OSHA Forklift Training Requirements
FLC's superior solution to your training includes master's level forklift instruction at your convenience. With busy schedules and hectic manpower demands never letting up, we know that time is your most important asset. That's why our classes are ready when you're ready. Simply logon to your training when you can – it's that simple!
As regular readers of the FLC blog already know, there are numerous stories of large OSHA fines given to companies and individual forklift drivers for safety violations. Some of these fines are over $100,000. Along with the serious financial damage, OSHA fines can also result in a business having lawsuits brought against it. When you add it all up, it really doesn't make sense to NOT have OSHA forklift certification requirements.
Forklift Training Requirements for OSHA
OSHA forklift certification requirements are constantly being updated. As new information comes out about current and past forklift accidents, OSHA writes new legislation and rules that affect how a company can hire and train forklift drivers. And this can become very confusing. In fact, some companies have HR staff specifically dedicated to handling OSHA forklift training requirements. But there's an easier way to keep current on OSHA standards… that's where FLC comes in!
How to Get OSHA-Compliant Training and Certification
It's never been easier or more convenient to get OSHA forklift training requirements. Simply select a training course – Train the Trainer, Bundle Package, or Forklift Training Kit – and the OSHA experts at FLC will set you up with convenient coursework, ongoing support, and the peace of mind & confidence that comes with a properly trained forklift fleet!
FLC keeps your company compliant. Staying on top of changing OSHA requirements for forklift training can be tricky. You could do it yourself (with endless hours of hassle and headaches), or you could let a recognized industry leader to all the "dirty work" for you. See how ForkliftCertification.com can help. You can call (888) 278-8896, or check out the FLC contact page for different ways to get in touch. No other online training resource can match FLC for comprehensive, convenient, complete OSHA forklift training requirements.
Thanks for considering ForkliftCertification.com for all of your OSHA requirements for forklift training. Join other companies like Siemens, Dow, Harley-Davidson and Verizon and sign up today!