Four Ways to Optimize your Warehouse for Forklift Efficiency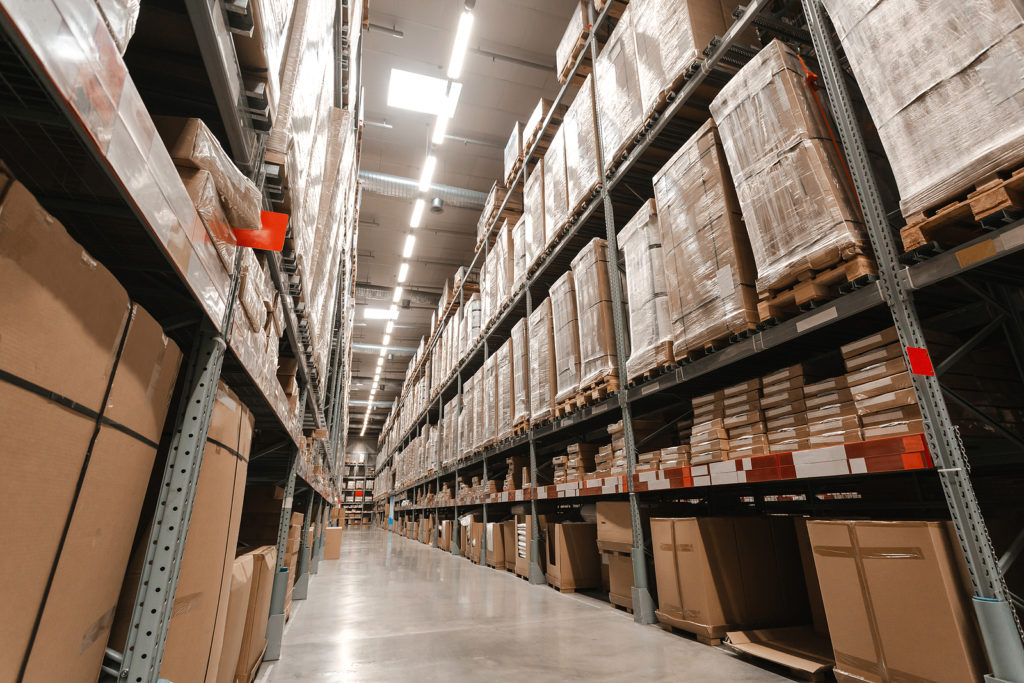 Forklifts are essential tools for a warehouse job site. Without them, moving goods and materials would be slower and less efficient. Yet, using forklifts doesn't automatically boost warehouse efficiency.
Warehouse optimization is one of the hot button subjects today for everyone from jobsite supervisors to safety coordinators. How efficiently your warehouse works is invariably tied to safety. In other words, facilities without warehouse optimization techniques tend to have more accidents and injuries than well-run warehouses and distribution centers.
What factors negatively impact warehouse optimization? You could have untrained operators who don't know how to properly handle a forklift. Your warehouse might not be designed for forklift efficiency. You could have the wrong type of trucks for the work you do. You could be handling pallets that aren't full much of the time. Or you could simply be slow at order picking.
There are also reasons beyond your control that can affect warehouse efficiency. In most industries, the number of SKUs has increased by leaps and bounds. At the same time, there is more demand for different quantities and sizes of products. This growth may have outstripped the storage space in your warehouse. More products and less space causes greater storage density that reduces forklift efficiency.
No matter the reason, warehouse efficiency starts with forklift efficiency. In this blog we're going to discuss techniques for improving both. We're also going to talk about forklift safety. After all, nothing is more important than the safety of your workers.

WAREHOUSE OPTIMIZTION: WHAT YOU NEED TO KNOW
Is your warehouse up to speed in terms of productivity and safety? Even the best-trained operators can fail in an unsafe environment. If you're a supervisor, foreman or safety consultant and need some assistance in getting your (ware)house in order, here are four things that'll help get you moving in the right direction. Some of these involve efficiency. Some involve safety. They're all designed to greatly improve your warehouse operations.
Warehouse Optimization Techniques
1. TRACK VOLUME TO IMPROVE FORKLIFT EFFICIENCY
High-volume products have a big impact on warehouse operations. These are the ones that move quickly and have the most turnover. So it pays to know which products are high-volume. It also helps to have streamlined access to those products. This means storing them in areas with no obstructions. For example, aisle ends and exit areas. Depending on your software, you should be able to arrange products for optimum efficiency. This also minimizes total forklift miles. Get an inside track on your volume, and warehouse optimization is easier than you think!
2. GET GOOD AT ORDER PICKING
For many supervisors, this is the most important of all warehouse optimization techniques. Slow order picking is a major cause of inefficient operations. The type of forklifts used for order picking have a large impact on warehouse efficiency. Using order pickers, walkies, and lift trucks that fit your warehouse design will make a big difference.
Has the increase in SKUs impacted your warehouse? If so, improve warehouse optimization by operating from low and high levels. Use low-level and high-level order pickers for case and piece picking. Use turret trucks for full pallet picking and putaways.
Use slotting software to store products more efficiently. Inventory management systems can also help with this task. They also help to move away from slow and inefficient "paper" picking. Implement flow storage systems for high pallet-count SKUs. This will maximize storage density while providing easy access to high-volume products.
3. INVEST IN NEW TECHNOLOGIES
Want to ensure warehouse optimization that constantly innovates and improves? Stay on the cutting edge of warehouse management software and other next-generation technology. Fully automated forklifts are still a dream. But semi-automated models are already here. They could be a good fit for your warehouse. Here's how they work.
When the forklift driver enters an aisle, the truck's navigation system takes over. It guides the truck to pick the right pallet from the right location. The driver doesn't have to hunt for the pick location or pallet level, although they are still in place. This allows manual adjustments to be made if needed. The truck's system also sends data about the pick to the warehouse management system.
Forklift semi-automation offers many advantages. The forklift handles processes usually done by the lift truck driver. When the truck receives an order for picking or putaway, the navigation system routes the best path for travel. Together, this can help:
– Refine logistics
– Boost productivity by up to 25%
– Improve order picking and stacking accuracy (a frequent "pain point" for many warehouse managers)
– Optimize fleet size and labor to fit your particular needs
Voice activation is another new technology making a difference. Instead of keying in codes, product numbers and other data into a handheld device, you talk it in. Voice-activated software can better manage a warehouse's entire infrastructure. This includes everything from product placement to reordering to safety issues. So far, results are impressive. Verbal warehouse data entry is up to 40% more efficient than traditional methods. Plus, in some cases forklift drivers can deliver crucial data without having to leave the lift.
New truck technologies offer new solutions for warehouse managers. They also offer new opportunities for efficiency gains. A knowledgeable truck dealer or warehouse product consultant can help you decide if they are right for your warehouse.
4. KEEP YOUR TRUCKS WELL-MAINTAINED
Nothing slows down a warehouse faster than a grounded forklift fleet. Drained batteries, bad tires, compromised safety controls and other problems all take a toll on warehouse efficiency. With a rigid forklift maintenance plan in place, it's less likely you'll lose productivity. To keep your trucks in good working order:
– Keep your forklifts clean. Regular spot cleaning is an effective, easy to implement warehouse optimization technique.
-Inspect each truck before starting a job. Regular inspections are critical to overall safety.
– Check the tires often. Air filled or solid tires demand constant monitoring.
– Conduct essential repairs immediately.
– Adhere to the manufacturer's recommended maintenance schedule.
If you have a large fleet of forklifts, consider a maintenance contract with a forklift service firm. It keeps you up to date with maintenance deadlines and works to improve warehouse optimization on a regular basis. It can also save money in the long run.

IMPROVING WAREHOUSE SAFETY WITH WAREHOUSE OPTIMIZATION TECHNIQUES
When working with forklifts, safety is always the top priority. One way to improve safety is to restrict unnecessary foot traffic. Most of the time your warehouse is for lifts. When pedestrians enter the area, it impacts product management and creates a safety hazard. To avoid accidents, create clearly defined areas where people can speak with a foreman or truck driver. Make sure they ONLY walk in pedestrian traffic areas.
The #1 way to improve safety and warehouse optimization is with forklift training. ForkliftCertification.com (FLC) has the training, resources and support to set your warehouse up for safety. We're also the #1 source for online user training in the country. Companies throughout the U.S. count on us for on-point OSHA safety guidance. We deliver every time.
Need help with your forklift safety program? Go with a trusted partner that knows OSHA inside and out. Choose FLC and you won't be disappointed! The best time to begin is yesterday. Safety is always the right choice, and that means FLC training for your entire fleet. Please visit our contact page for more information, or get started today with TRUE warehouse optimization and safety. Or speak with one of our forklift OSHA experts at (888) 278-8896.