The most trusted online resource for OSHA forklift certification and training since 2002
Questions? Call us! (888) 278-8896
OSHA Cites Steel Company for Improper Forklift Activity that Killed Worker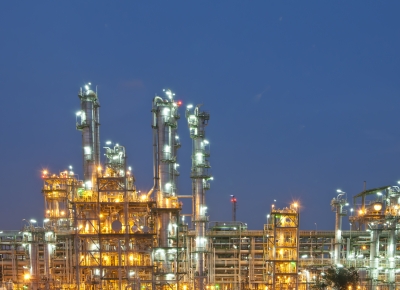 A safe workplace is the result of properly trained personnel who can also use some common sense. Unfortunately for an Idaho steel plant, neither seemed to be in place on August 4, 2014.
Ernesto Paramo, a 30-year-old welder, died 6 months ago in an avoidable accident. On that fateful day, Paramo was in an unsecured basket about 9 feet off the floor. The basket was raised at an angle which resulted in the fatal fall.
According to the Occupational Safety and Health Administration (OSHA), "nearly one-in-four Idaho workplace fatalities were a result of improper forklift use."
This startling statistic is not only a wake-up call for Idahoan forklift drivers, but for warehouse workers and supervisors across the country.
OSHA cited Superior Steel for failing to protect employees from different dangers, all forklift-related. Some of these violations involved improper training.
Given the serious nature of Superior Steel's misconduct and irresponsible actions, OSHA has proposed fines of $38,780.
From the official OSHA press release regarding Paramo's death: "We send our condolences to the family and friends of Ernesto Paramo. They lost someone they loved because Superior Steel Products did not ensure basic safety procedures for dangerous heavy equipment," said Galen Blanton, acting OSHA regional administrator in Seattle.
OSHA was established 45 years ago to give all U.S. employees a safer workplace. Workers are reminded to call OSHA's toll-free hotline at (800) 321-OSHA if they think any safety practices are being violated.
In order to avoid accidents like this one, ForkliftCertification.com offers some of the best forklift training anywhere. Affordable and effective, our OSHA-compliant training features a 100% pass rate and a flexible online learning format.
Best of all, we have 3 packages to custom-fit your particular training need(s). If you have any questions about a training course, or would like to get started right now, call our OSHA forklift experts at (888) 278-8896. You can also visit the FLC contact page.
As this story shows, forklift safety is too important to overlook. Thanks for checking out the FLC blog!