The most trusted online resource for OSHA forklift certification and training since 2002
Questions? Call us! (888) 278-8896
Grime and Punishment: Those Unlucky Freight Terminal Doors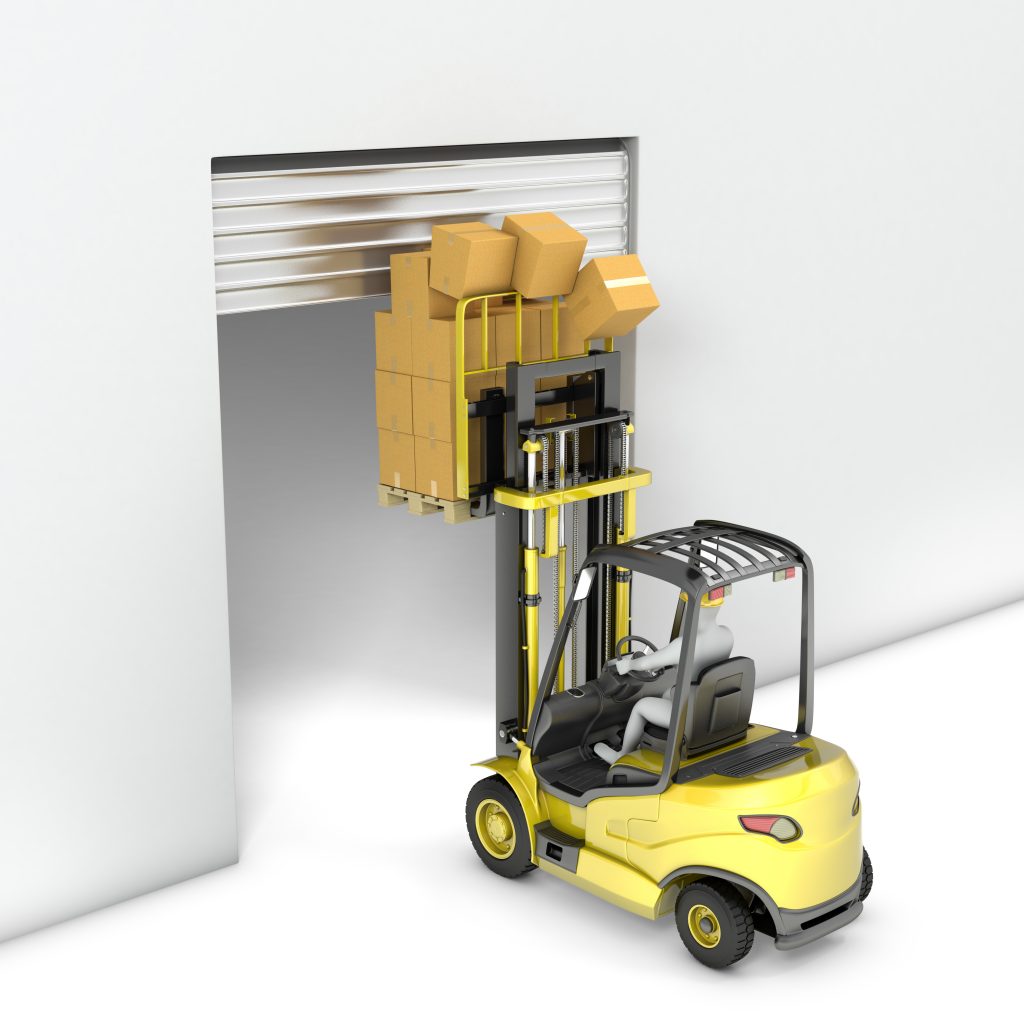 Think you've had a tough day at the office? Try standing in place of the average freight terminal door.
According to a recent feature article from Today's Facility Manager, there is perhaps no more rough-and-tumble part of a terminal hub than freight terminal doors.
Used to separate tractor trailers from the hub, these doors are rarely thought about, but they are nevertheless an important part of the transportation industry. And when they're not working properly, the impact is felt in delivery schedules, overhead costs and much more.
The average door portal, which is between the exterior and interior of a hub facility, typically measure 9′ x 10′ and are made of rugged sheet metal. Some hubs have hundreds of these doors. Every day, these terminal doors are scratched, dinged, dented and run into by careless forklift drivers.
In fact, door repairs comprise 10% to 25% of the repair work at any given facility. But it's not just the repair costs; damaged doors slow everything down – and time is money! This "ripple effect" has short and long-term consequences for any business's bottom line.
So what can a facility manger do to prevent freight terminal door damage? Safety signs help, along with barriers. The article also mentioned smaller things that might help: reflectors, mirrors, painted pathways and a few others.
When a door is damaged, on-site repairs can really help out. A door design features panels engineered with patent-pending edges, which allows quick repairs.
As always, the best way to prevent damaged freight terminal doors is to have a professional, safety-minded forklift driver. Safety starts with knowledge. ForkliftCertification.com is the industry leader in affordable, efficient forklift training. Our popular programs have been used by warehouses, terminals, transportation hubs, government agencies and more all across the United States.
To learn more about our training classes, just call (888) 278-8896 or visit the FLC contact page. We're here to help you in any way possible.