The most trusted online resource for OSHA forklift certification and training since 2002
Questions? Call us! (888) 278-8896
Arizona Forklift Training and Certification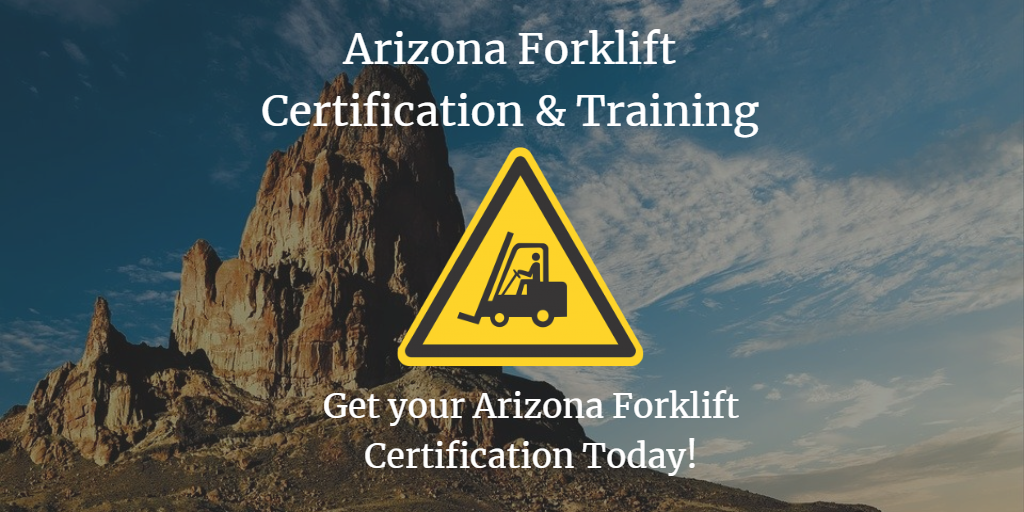 Arizona is a great place for companies that employ forklift drivers. From construction to distribution and more, the Grand Canyon State has plenty of great jobs – but employers only want the best-qualified candidates. That's where FLC comes into play – our Arizona forklift certification courses give you a solid understanding of OSHA safety guidelines, and also shows your employer you're OSHA compliant. If you need Arizona forklift training, get started with FLC today!
Plus, forklift certification in Arizona is required by law. And the ultimate responsibility is with employers; they have to provide forklift training in Arizona for all their employees. If your company needs qualified forklift operators but don't have the time for forklift certification in Arizona, or the knowledge or resources to provide this training, ForkliftCertification.com is here to help.
Qualified, certified professionals are needed throughout the state to meet the kind of demand that's continuing to increase. Whether you're in Phoenix, Mesa, or Tucson, you need to train all your employees.
With our convenient, complete forklift certification in Arizona, you'll enjoy OSHA compliance at a much more affordable rate than you think! Click here to review our selection of forklift training courses in Arizona!

WHAT KIND OF FORKLIFT CERTIFICATION IN ARIZONA DO MY OPERATORS NEED?
Our training is good all over the Grand Canyon State, and our Arizona forklift training is also valid across the U.S. Here's a quick rundown of our Arizona forklift certification classes:
this forklift certification in Arizona provides a great overview of basic forklift operation concepts, OSHA safety tips & tricks, and much more.
Allows an in-house employee to become a forklift safety resource.
Looking for optimal value with your forklift certification in Arizona? The Bundle Package includes the previous two Arizona forklift certification courses at a special discounted rate.
WHAT KIND OF FORKLIFT TRAINING AND FORKLIFT CERTIFICATION IN ARIZONA DO MY OPERATORS NEED?
Before your employees operate a dangerous piece of equipment like a forklift, you'll need to make sure they're aware of the industry-standard safety guidelines. When looking for the best type of
forklift certification in Arizona to take, look for one that gives you the preparation you need for the job–teaching what proper operation involves, how to perform inspections, and how to avoid hazards.
You also need to look for a program that is compliant with the specific guidelines enforced by the government oversight agency – the Occupational Safety and Health Administration (OSHA). This type of Arizona forklift certification course will ensure your employees learn all of the important information they need while performing all forklift-related tasks legally without the risk of being fined.
EASY, FAST, AFFORDABLE FORKLIFT CERTIFICATION IN ARIZONA WITH FLC
Certification with ForkliftCertification.com is simple, cost-effective, and widely recognized throughout the state of Arizona. You can do it personally or as a whole team, and it'll take you through all the necessary steps to becoming OSHA-compliant. The online program can be accessed on any device with the internet, all without sacrificing the quality of the instruction.
In only about one hour, you can get your Arizona forklift certification and become OSHA compliant in Arizona, and across the United States.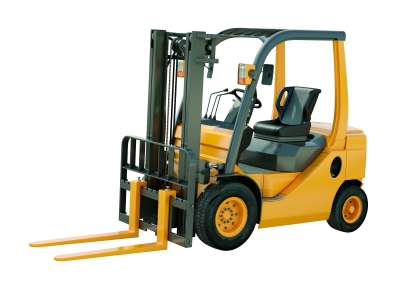 Upon completion of the course, print your certificate and wait for your official Arizona forklift certification card to arrive in the mail in 7 to 10 days. That's it! All you have to do to get started is spend a few minutes creating an account and getting registered. From there, you'll choose the training course you need for your job, or save by purchasing the training kit, which includes each of these three programs:
✓ Warehouse Forklifts, Classes 1, 4, 5
✓ Pallet Jacks & Order Pickers, Classes 2, 3
✓ Rough Terrain Forklifts, Class 7
Thanks for considering FLC for your Arizona forklift training requirements. With our affordable and convenient training courses, you and your company can become OSHA compliant in less time than you think – and our Arizona forklift certification is also budget-friendly, too!
Check out our forklift training courses in Arizona to get started, or call FLC at (888) 278-8896 for any questions about our Arizona forklift training. We look forward to hearing from you!
Learn More About FLC Forklift Certification in Arizona for These Cities:
Enjoy the sun, nature, and countless options for fun, entertainment, and great food in Phoenix when you receive your Phoenix forklift certification in one hour! When it comes to forklift certification in Arizona, Phoenix certification is one of the most popular metro areas for this compliance training.
There's no need to travel in the heat to get your Tucson forklift certification. Get trained from the comfort of your own home with our online program.