The most trusted online resource for OSHA forklift certification and training since 2002
Questions? Call us! (888) 278-8896
California Forklift Certification and Training
Sunny, populous and always growing California offers a wide range of opportunities for skilled tradespeople, including forklift operators. Cities from San Diego to Sacramento, and just about everywhere in between, steady growth in the construction industry is the engine that powers the state's economy. A huge increase in construction spending over the past few years has created more jobs than any other sector. California's sun worshipers love their pools. If your contractor qualified to build them, you'll understand that it's hard to find and hire qualified forklift operators with California forklift certifications.
As an employer in California, you need to be sure that your entire crew of forklift operators has received proper forklift operator training and certification in order to comply with Office of Safety Administration (OSHA) regulations. Forklifts, when in the hands of an untrained or improperly trained operator can be extremely dangerous pieces of equipment, so it's absolutely necessary that anyone operating them in your workplace is in full compliance. It's just common sense, and it's a regulation that's aggressively enforced by the government. It's the employer's responsibility to see that all their forklift operators are properly trained and certified, so if you're not yet up to speed, it's time to arrange for your operators to receive OSHA-approved California forklift certification training.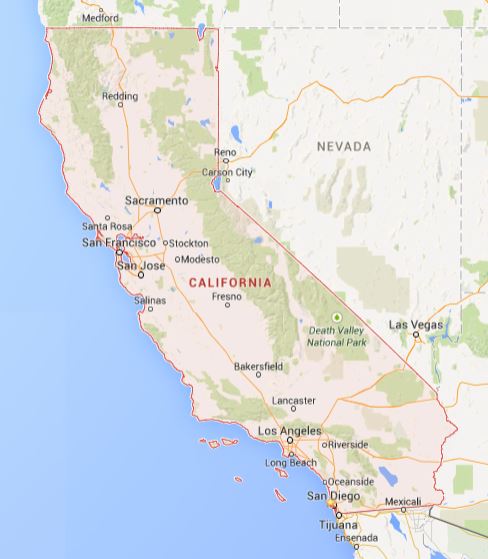 Why Do I Need Forklift Certification California for My Operators?
Getting a California forklift certification for your operators through ForkliftCertification.com will put you and your company on the fast track to becoming OSHA-compliant and having a safer workplace for your employees.
California forklift certification training will give them all the information they need to become among the best forklift operators around. FLC's training will teach them how to be productive, efficient, and safe by recognizing and avoiding hazards that can cause serious accidents that can result in injuries or even death. To put it simply, forklift certification California for your operators will give you a better and safer workplace that will appeal to the best employees in the job market.
All businesses that hire forklift operators are required to have their employees certified in accordance with OSHA regulations. Employers need to legally declare to the state that their workers are familiar with all safety guidelines and follow them while operating forklifts, which is why you need to have your forklift operators properly trained and certified through FLC's online training.
What Industries in California Hire Certified Forklift Operators?
For those seeking employment, there are abundant opportunities for qualified forklift operators in many walks of life throughout California. Aside from residential and commercial construction projects, warehousing is one of the state's largest and busiest employers, and that's especially true in and around the Los Angeles area. Shipping to and from all over the Far East is channeled through L.A. and Long Beach harbors and funneled through the Inland Empire for distribution throughout the United States.
Forklift operators with their OSHA-approved forklift certification California are needed to complete these processes. Here are some of the many areas where properly trained and certified forklift operators can find work:
Construction
Agriculture
Food Processing
Shipping & Receiving
Biotechnology
Distribution Centers
Warehousing & Storage
Malls and Retail Operations
Maintenance Facilities
Maritime and Shipyards
Logistics
Wineries and Breweries
Special events and entertainment venues
Some Job opportunities for forklift operators in California
CEVA Logistics, an international supply chain company that operates globally and provides both contract logistics and freight management services, regularly has openings for qualified forklift operators and warehouse workers in Los Angeles. The Inland Empire is a major hub for CEVA's shipping activities.
In and around the LA and Hollywood areas, movie sets and music video productions use forklifts on a daily basis to handle and transport various types of equipment and set materials. If you have your California forklift operator's certification, you could become a part of the exciting entertainment industry and rub shoulders with show business celebrities right in the heart of Hollywood!
Opportunities in and around the Sacramento area include major national and state players like Penske Logistics are always looking for properly trained and certified forklift operators to join their growing team.
Head out to the Sonoma and Napa Valleys and you'll find plenty of good job opportunities in the many wineries out there for those people who have their California forklift operator certifications. If you love California wine, it makes good sense to get your forklift operator training and certification now because qualified operators are needed to move wine barrels, cases of wine and large pieces of equipment.
On the southern edge of California, San Diego's ties to major government contractors and the military, as well as the numerous biotech and semiconductor and communications companies like Qualcomm make the area a natural hub for moving and handling materials. A major high-tech corporation like Texas Instruments, AMD, Hitachi, and Intel are constantly looking for qualified forklift operators who have their California forklift certifications.
Forklift Certification.com your best choice for fast, easy & affordable California forklift operator certification
FLC makes it easy and affordable to get the top quality California forklift operator certification you'll need to begin a new career or business. It's also the best way for employers to have their operators certified to comply with OSHA regulations. FLC has created one of the only online programs that teach workers everything they need to know to safely operate forklifts, including performing inspections, avoiding potential hazards and eliminating the need to travel to an offsite facility or pay to have an instructor come to your workplace to conduct in-person classroom training.
At FLC, we ensure workers receive all of the important information they need to become proficient at safely operating forklifts and to also comply with all OSHA regulations.
Having OSHA-compliant forklift operators means you as an employer will no longer need to worry about having overlooked any workplace dangers or being subject to penalties and fines down the road. All training materials in FLC's program are online 24/7 and can be accessed using a smartphone, tablet or another digital device any time and any place there's a reliable internet connection. Although there are no time constraints and the training is completely self-paced, most students are able to complete it in as little as one hour.
Once you've finished the course, you or your employees can immediately download and print temporary forklift operator certification cards. In about 7 to 10 days, the permanent California forklift operator cards will be mailed. ForkliftCertification.com's OSHA-approved forklift operator certifications are recognized throughout the state and across the country.
Get started today to get you or your employees' forklift certification California through ForkliftCertification.com's OSHA-approved online training. All it takes to enroll your company or yourself in our training program are a few minutes of your time and these 5 easy steps to create an account and complete the training and certification process:
Follow these easy and simple steps for obtaining forklift licenses:
Register your company and your operators on the FLC website
Have your workers log on to the account
Next, have them work through the training modules
They then take the quizzes and written final exam working at their own pace (our pass rate is 100 %)
Download and print temporary operator certification cards
That's all there is to it! Your employees will then be qualified to operate forklifts in workplaces throughout California

Where in California can I get forklift training?
Because our forklift training program is online, you can get your California forklift certification from anywhere. Learn more there:
Los Angeles. Become a part of the buzz of this vibrant city and open the door to jobs in the music and movie industries by completing your Los Angeles forklift certification in just an hour!
San Diego. Enjoy San Diego's beautiful weather all year long when you receive your California forklift certification through FLC. It only takes one hour!
San Francisco. Get a good job in the Bay Area and stop just visiting this great city by getting your San Francisco forklift certification in less than one afternoon!
For fast easy and affordable OSHA-approve forklift operator training, ForkliftCertification.com simply can't be beaten!