The most trusted online resource for OSHA forklift certification and training since 2002
Questions? Call us! (888) 278-8896
Get Certified for Forklift Jobs in Houston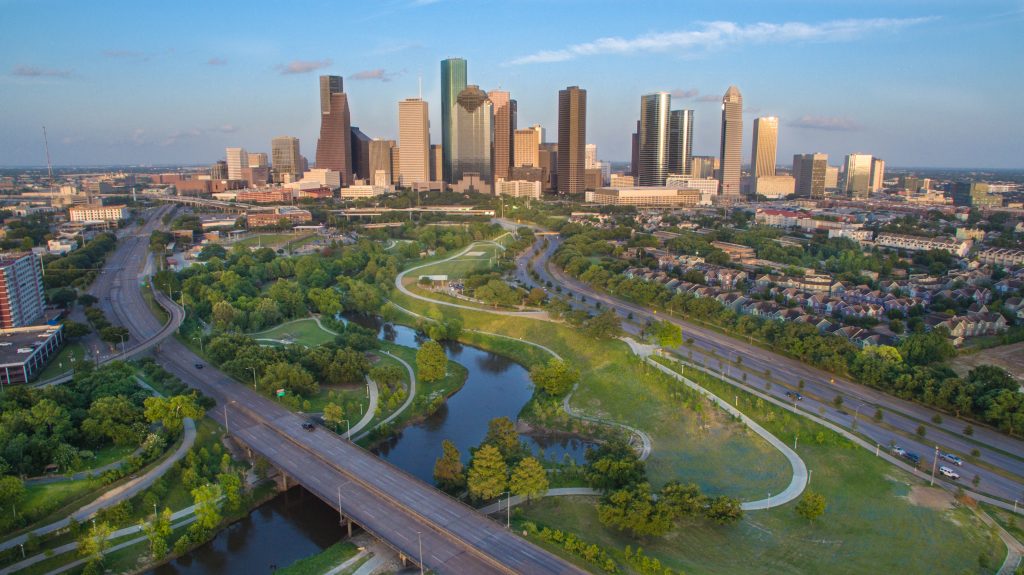 With more people than any other city in the South, Houston also ranks top-5 in the United States for most populous cities. Houston boasts a robust infrastructure and corresponding economic indicators, including world-class industrial, transportation, technology, energy sectors, just to name a few.
Texas' biggest city has always been a desirable place of employment for forklift drivers. Some jobs require forklift certification in Houston – basically, any job applicant that lacks the best training won't be considered for certain forklift jobs in Houston.
Why You Need a Forklift Certification in Houston
If you're interested in starting a new career in Houston fast, then you may be interested in becoming a forklift driver in a warehouse or construction site. And while there are many forklift jobs available, you may be wondering, which jobs require forklift certification in Houston? Many more than you might think.
The fact of the matter is, no sensible Houston employer is eager to hire a forklift driver job applicant that doesn't have OSHA safety training. And why would they? With fines levied on a regular basis, OSHA (both on a federal and state level) can make a surprise visit at any time. And if a company is found to be using untrained forklift drivers, big fines and penalties are administered.
In addition to wanting to comply with OSHA and avoid fines, forklift employers won't be eager to hire an untrained worker because of the health risks involved. Forklift certification is one of the most effective ways for employers to reduce the accidents that occur on worksites, which can lead to damage, injuries, and fatalities.
Houston Forklift Jobs – Opportunities Aplenty for the Well-Qualified
Forklifts are used all across Houston in a variety of workplaces to aid in the organization and distribution of all kinds of materials and objects. They are an essential component to the manufacturing and distribution industries, leading to in-demand skills and recession-proof forklift jobs for those qualified with a forklift certification in Houston.
Many high-paying forklift jobs in Houston require OSHA training. Just some of the many include:
2nd Shift Foreman
Forklift Drivers
Order Processors (or warehouse "order pickers," another common term for the profession)
Delivery driver (some driver jobs require forklift certification for loading & unloading the vehicle)
Flatbed driver
Warehouse associate
Warehouse specialist
Port worker (available in nearby Galveston)
And many more
As the saying goes, everything is bigger in Texas. If you're a forklift driver in Houston, here's something else that's bigger: your chances of getting a well-paying job with OSHA compliant forklift instruction. ForkliftCertification.com offers three different training programs to bolster your chances, with customized content for each.
The Houston job market is very competitive, no matter what type of forklift job you're looking for. Make sure you have the best possible chance of receiving those acceptance letters – call FLC today! Our OSHA forklift specialists can be reached at (888) 278-8896, and the FLC contact page has more information.
We can supply you with all the information you need with same-day forklift certification in Houston to qualify for the top forklift jobs in Houston.
Thanks for reading the ForkliftCertification.com blog!