Get Riverside Forklift Certification with FLC!
OSHA Compliance in One Hour | Great Prices | Online Convenience | And More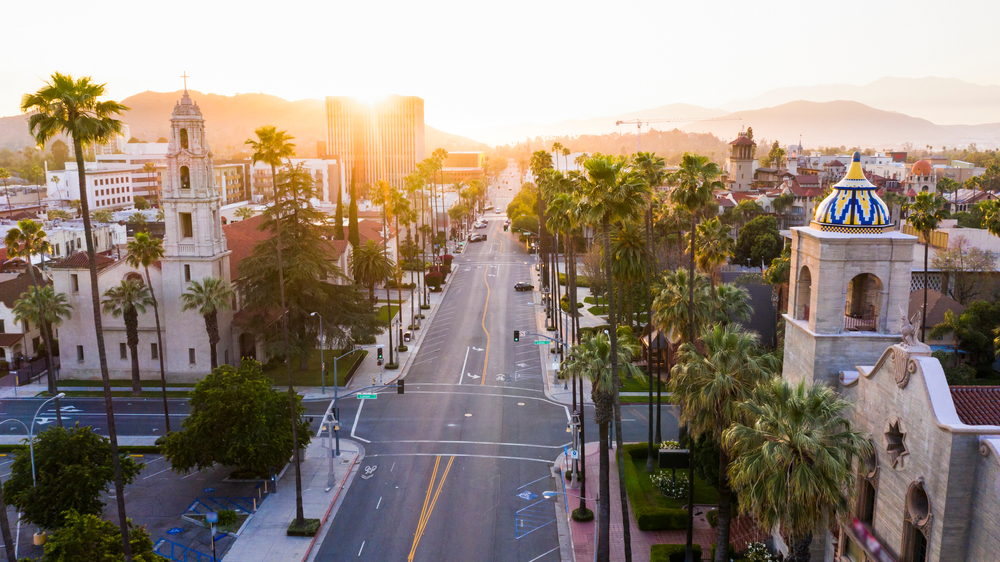 Do you know all the ins and outs of forklift certification in Riverside? Can you provide the training and instruction to meet OSHA requirements? Let ForkliftCertifiation.com handle all of your Riverside forklift certification needs. Get signed up today – your company needs it, and your employees deserve the safest possible work environment!
Here are some reasons companies around the Inland Empire use FLC for Riverside forklift certification:
100% OSHA compliant certification
All paperwork, including forklift operator cards
Online convenience
Enjoy that "insider's" knowledge of OSHA, ANSI and more
Free renewal training
Awesome pricing – great value for any sized company
And much more
One of the largest cities in California and the unofficial capital of the Golden State's Inland Empire region, Riverside has always been a center of economic activity. In recent years, Riverside has grown, and the city's need for forklift operators has likewise increased.
With over 300,000 people, Riverside requires a strong support system to keep the local economy humming. If your company needs assistance with Riverside forklift certification, look no further than FLC for your forklift certification in Riverside. All Riverside companies are required under OSHA regulations (and California & federal law) to provide forklift operators, pallet jack drivers and others who use powered industrial trucks with OSHA compliant Riverside forklift certification & training. Don't take chances with your Riverside forklift certification – get OSHA compliant today!

RIVERSIDE FORKLIFT CERTIFICATION – PRICING, INFO & MORE
To ensure your Riverside forklift certification program is up to speed with OSHA regulations and guidelines, sign up ASAP with FLC! Here are some of our courses that provide forklift certification in Riverside:
Train a Trainer – Riverside forklift certification course just got easier and more affordable. For only $149, your company will have its own safety expert and training resource!
Training Kit – popular Riverside forklift certification course for your entire company. And it's priced right at just $299!
Bundle Package – get our Train a Trainer and Training Kit at a great discount. For the low price of $399, you can take care of your Riverside forklift certification in one purchase!
Register your company and get started with Riverside forklift certification ASAP. With OSHA fines ranging into the tens of thousand and even hundreds of thousands of dollars, it's time to make a commitment to safety the right way – sign up with FLC today!
WHY YOU NEED FORKLIFT CERTIFICATION IN RIVERSIDE
You want a safe workplace. And so does OSHA and all local, state and federal laws. As an employer, you need to provide forklift certification in Riverside. FLC helps prevent injuries and accidents with our training material. If you don't have forklift certification in Riverside, accidents are more likely to happen.
With a convenient online format, your operators will have Riverside forklift certification in no time at all – and much less than expensive 3rd party training seminars! Save time & money with FLC. Register your employees take Riverside forklift certification and training with ForkliftCertification.com.
PURCHASE YOUR RIVERSIDE FORKLIFT CERTIFICATION TODAY – IT'S THE SMART THING TO DO!
We're the preferred provider of Inland Empire powered industrial truck training and certification. All over Southern California and throughout the United States, plenty of companies have saved time and money with FLC. Well, now it's your turn – simply register your company and operators today to get started.
If you have any questions about forklift certification in Riverside, contact us online or call FLC's Riverside forklift certification team directly at (888) 278-8896.
Thanks for considering ForkliftCertification.com for your Riverside forklift certification needs.