The most trusted online resource for OSHA forklift certification and training since 2002
Questions? Call us! (888) 278-8896
Houston Forklift Certification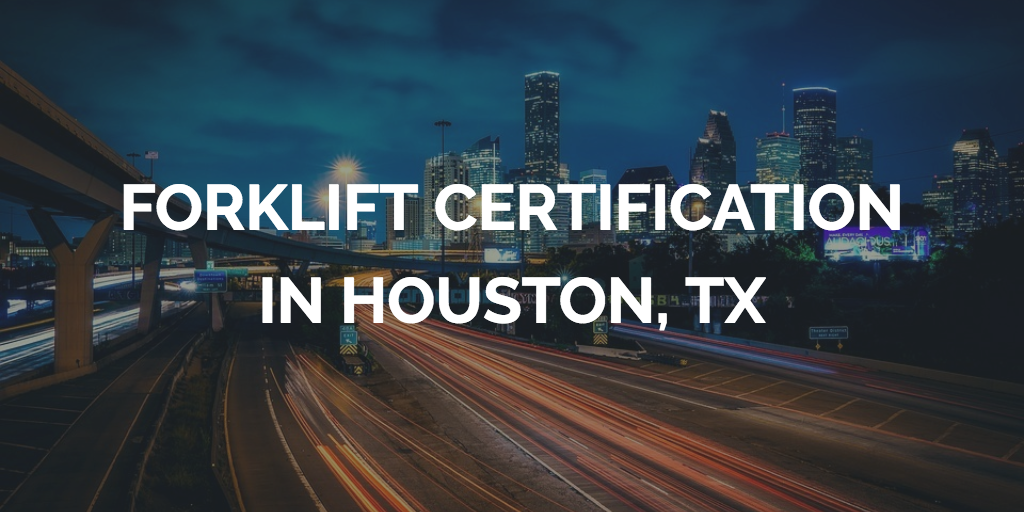 With so many different ways to live, work, and play in Houston, there are plenty of opportunities to start a business, or begin a new and exciting career. With manufacturing and technology being two of the top industries in Houston, career opportunities are particularly abundant if you're looking for forklift jobs in Houston.
If you've been wanting to make lively Houston your home and get in a new career fast, or if you're an employer of forklift operators, looking into getting your forklift certification Houston TX is a must. Forklift training can protect workers' lives on the job, and protect businesses from costly fines from OSHA. Read below to learn more about forklift certification Houston and where you can get yours.
Forklift certification in Houston is important for both employee and employers working in the city or throughout Harris County. Without a Houston forklift certification, individuals and companies are subject to severe fines and penalties for operating powered industrial trucks without a license.
FLC has three different training programs to help with your forklift certification in Houston. We can help anyone become compliant in about an hour. Thanks to our comprehensive training content, ongoing support, and OSHA knowledge, we're the #1 Houston forklift certification provider.
Why should you get a forklift certification in Houston, and what type of certification programs does FLC offer? Keep reading to find out more!
Why Should I Get Forklift Certification Houston?
Houston is a bustling city filled with plenty of opportunities for work as a forklift operator, but the real key to getting in a new job fast, and a good-paying one at that, is to first complete a Houston forklift certification. If you don't have your forklift certification Houston TX, do so as soon as you can because the training that comes with the certificate comes with many added benefits.
1. Higher Productivity
Training helps to make you more productive as an operator, since you learn all about the most efficient and safest practices when it comes to operating forklifts. An employer will recognize this and will want you on their team to help them improve their bottom line.
2. Less Accidents
As training, experience, and productivity increases, the risk of accidents will drastically decrease. Trained individuals who have their forklift certification Houston have higher awareness of forklifts, their operation, potential hazards, and the surrounding environment. This will result in better control over the machine and prevent accidents that may have happened without training.
3. Reduced Financial Losses
Proper training results in less forklift accidents. On top of helping to reduce forklift-related injuries, you can also help avoid damage done to the workplace and other equipment. With a forklift certification in Houston, your company will enjoy OSHA compliance, which means fewer forklift incidents and better bottom line results. FLC training not only saves lives – we help you save money, too!
4. Protection Against OSHA Fines
As an organization created for safety in the workplace, OSHA will penalize you if you do not have proper forklift certification Houston TX to operate potentially dangerous machinery. As an employer, if your forklift operators are not certified and don't have their Houston forklift certification, you run the risk of paying fines until you take care of the certifications. In some cases, fines can exceed $100,000! You can't afford non-compliance…call FLC today!
5. Access to More Forklift Jobs in Houston
The fact of the matter is, no sensible Houston employer is eager to hire a forklift driver job applicant that doesn't have OSHA safety training. And why would they? With fines levied on a regular basis, OSHA (both on a federal and state level) can make a surprise visit at any time. And if a company is found to be using untrained forklift drivers, big fines and penalties are administered.

In addition to wanting to comply with OSHA and avoid fines, forklift employers won't be eager to hire an untrained worker because of the health risks involved. Forklift certification is one of the most effective ways for employers to reduce the accidents that occur on worksites, which can lead to damage, injuries, and fatalities.
If you do not have your forklift certification Houston, reach out and contact us today at (888) 278-8896. We will help you become officially certified to operate forklifts in your area while protecting yourself against related OSHA fines. You'll not only gain more confidence, but you'll also open up many more doors and opportunities in your area!
FORKLIFT JOBS IN HOUSTON FOR THOSE WITH FORKLIFT CERTIFICATION HOUSTON
Forklifts are used all across Houston in a variety of workplaces to aid in the organization and distribution of all kinds of materials and objects. They are an essential component to the manufacturing and distribution industries, leading to in-demand skills and recession-proof forklift jobs for those qualified with a forklift certification Houston TX.
Many high-paying forklift jobs in Houston require OSHA training. Just some of the many include:
• 2nd Shift Foreman
• Forklift Drivers
• Order Processors (or warehouse "order pickers," another common term for the profession)
• Delivery driver (some driver jobs require forklift certification for loading & unloading the vehicle)
• Flatbed driver
• Warehouse associate
• Warehouse specialist
• Port worker (available in nearby Galveston)
• And many more
Houston is home to some of the country's most prestigious industries, including:
• Aerospace and aviation
• Manufacturing and technology
• Medical, energy
• Distribution
• And many large headquarters
In 2013, Houston was ranked as number one among the nation's top manufacturing cities, and is home to the largest medical complex in the world, the Texas Medical Center.
Warehouses, traditional and renewable energy leaders, and NASA's Johnson Space Center all require the skills of trained operators who have their forklift certification Houston TX. Lifting heavy loads, distributing them throughout a warehouse and loading supplies onto trucks to transport them to the medical center require forklifts and operators with proper forklift certification Houston.
Additional forklift jobs in Houston that you'll qualify for once you receive your Houston forklift certification include:
• Special events employee
• Dock worker
• Brewery employee
• And more!
What Does OSHA Say About Forklift Certification Houston?
Here are OSHA's requirements for forklift certification Houston. ForkliftCertification.com covers all of these requirements in our compliant courses, in regards to information, format, and handouts for instructors.
Course components
✓ Formal written instruction in the form of lectures, video, computer learning, etc.
✓ Practical training with demonstrations performed by the instructor and exercises performed by the trainee
✓ Evaluation led by the instructor that tests the trainee's knowledge and skills of operating a forklift
Course content
Truck-related topics:
• Operating instructions, warnings, and precautions
• The truck controls
• The differences between the forklift and the automobile
• Engine or motor operation
• Steering and maneuvering
• Fork attachments and operation
• Visibility
• Vehicle stability and capacity
• How to perform vehicle inspections and maintenance
• Refueling or re-charging the vehicle
• Operating limitations
Workplace-related topics:
• Load handling, stacking and unstacking
• Driving on various surface conditions
• Recognizing the composition of the loads
• Operating around pedestrian traffic
• Navigating narrow aisles and closed spaces
• Working in hazardous locations
• Maneuvering ramps and slopes
• Working in bad weather
• Recognizing hazards and dangers beforehand
• The importance of forklift maintenance
Once initial training is complete, workers will need refresher training at least once every three years, or as soon as a worker is caught driving the forklift unsafely, a worker is involved in an accident or near-miss, or if the type of forklift or condition of the workplace changes. Getting refresher training and renewal will make sure you have an updated forklift certification Houston TX.
FLC offers both initial and refresher forklift certification in Houston. If you need it, we have it. Nobody beats FLC for affordable, accessible, ultra-convenient OSHA compliance. Call us today!
Choose FLC For Houston Forklift Certification
It may sound time-consuming and expensive, but getting the best OSHA-compliant forklift certification Houston doesn't have to be. In fact, we've designed our forklift training program at ForkliftCertification.com to be as convenient, fast, and affordable as possible—beating other courses on both time and cost. But that doesn't mean we've sacrificed the quality of our online class. Our Houston forklift certification program is 100% compliant with OSHA standards, so you can feel confident entering the work force knowing you are up-to-date with all the newest information to keep you safe (and avoiding costly fines).
In about one hour you or your employees can be certified to operate a forklift and be equipped to handle any situation in one of the many forklift jobs in Houston with our forklift program. Houston forklift training and forklift certification Houston TX is what you need to advance to the next level of your career and protect yourself and your fellow employees.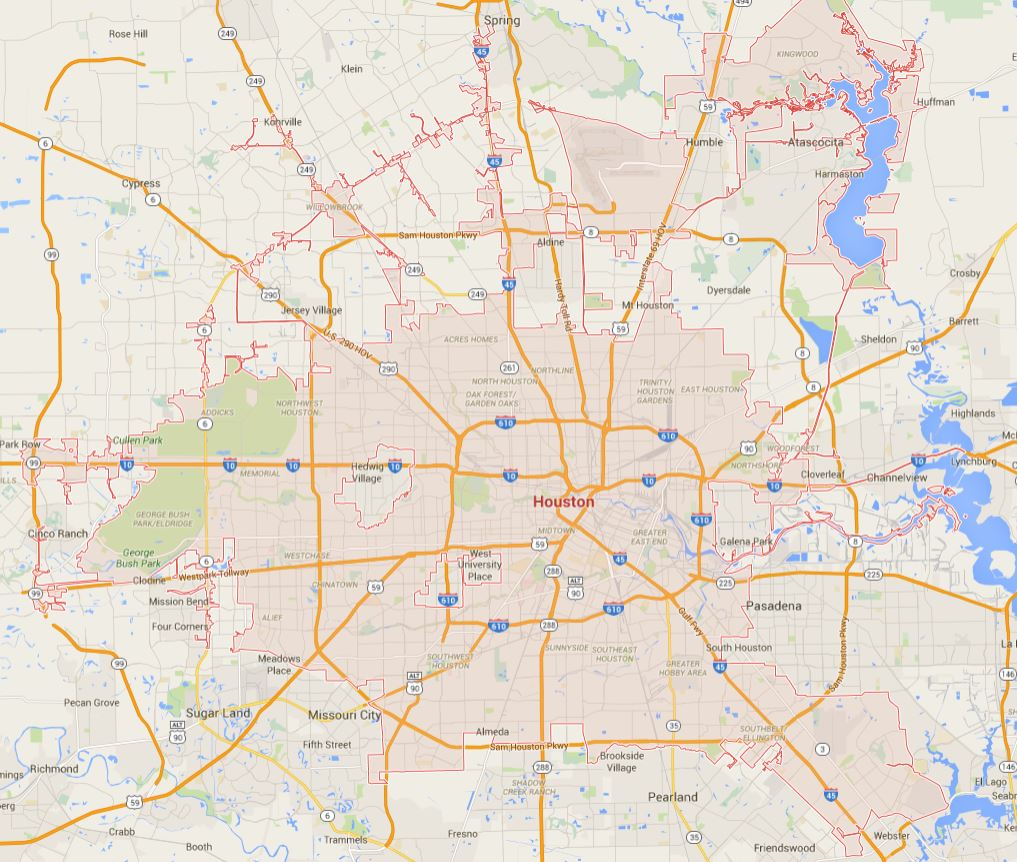 Houston forklift certification includes:
*Online forklift training in Houston
*Accessible wherever you have internet, 24/7
*Same-day certification
*OSHA compliant
*Spanish version available
*Material covering how to operate all types of forklifts
*Affordable
As an employer, you can purchase forklift training for your entire workplace with our cost-savings Training Kit, and even benefit from having your own in-house trainers to lead the forklift certification Houston with the Train the Trainer course:
For experienced operators who already know the ins and outs of operating forklifts safely and who love to help others, our Train the Trainer is your opportunity for a new career at helping others receive their Houston forklift certification.
We've designed our forklift training kit to be as comprehensive and complete as possible, offering all the forklift training modules you need to be efficient and OSHA-compliant:
• Warehouse Forklifts, Classes 1, 4, 5
Electric Motor Rider Trucks, Internal Combustion Engine Trucks–Cushion Tires, Internal Combustion Engine Trucks—Pneumatic Tires
• Pallet Jacks & Order Pickers, Classes 2, 3
Electric Motor Narrow Aisle Trucks, Electric Motor Hand or Hand/Rider Trucks
• Rough Terrain Forklifts, Class 7
Electric and Internal Combustion Engine Tractors
Once you complete the specific forklift certification Houston module you choose, or the Training Kit, you'll receive instant proof of certification!
Save when you purchase the Train the Trainer course and Forklift Certification program together as a package and receive a discounted bundle price with our Training Kit!
Sign up today and apply to forklift jobs in Houston tomorrow with your Houston forklift certification! Call FLC at (888) 278-8896 if you have any questions about Houston forklift certification. We're here to help in any way possible. Whether you need forklift certification in Houston, Harris County, Texas, or elsewhere in the United States, FLC is the only training partner you need!