Kroger Fined Over $130,000 for OSHA Violations
Grocery giant Kroger was recently fined over $130,000 for "willful and serious" safety violations, according to a new OSHA press release.
The particular Kroger location was identified as a supermarket in Columbus, Ohio. The actual fine amount is $130,900.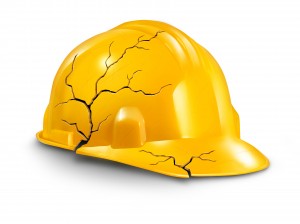 The U.S. Department of Labor Occupational Safety and Health Administration (OSHA) inspectors found Kroger didn't properly maintain their forklift fleet. They were using "damaged" industrial trucks and also failing to inspect forklifts after service. This type of safety violation doesn't capture headlines too often, but proper forklift maintenance is still an essential part of any industrial safety program. In ForkliftCertification.com training courses, this is covered as a crucial safety aspect.
The entire $130,900 fine was actually the total for 2 serious and 2 willful violations – just one more illustration how OSHA fines can quickly increase due to related problems.
Kroger didn't have an immediate response to the OSHA fines.
Deb Zubaty, the OSHA director in Columbus, made a statement that emphasizes the importance of having proper safety programs in place: "Employers must educate and train forklift operators and others working in warehouses and stores about the hazards associated with these commonly used vehicles. Safe operation requires training, removal of debris and other material from the path of forklifts. (Kroger) must re-examine its training and maintenance procedures for forklifts."
Perhaps if Kroger had properly trained personnel, they may have avoided the hefty fines and penalties – not to mention all the negative publicity. ForkliftCertification.com can get your safety program on track. With a trio of training packages for your specific needs, you can customize your employees' training schedule, and also save money in the process!
If you would like to get started or have any questions about FLC coursework, our OSHA safety specialists would love to speak with you. We can be reached at (888) 278-8896. You can also visit the FLC contact page for more about our company. Avoid OSHA fines – sign up today!
Thanks for checking out the FLC blog!