The most trusted online resource for OSHA forklift certification and training since 2002
Questions? Call us! (888) 278-8896
Get Forklift Certification in Las Vegas
Need to Get Your Employees 100% OSHA Certified? Sign up for Las Vegas Forklift Certification Today!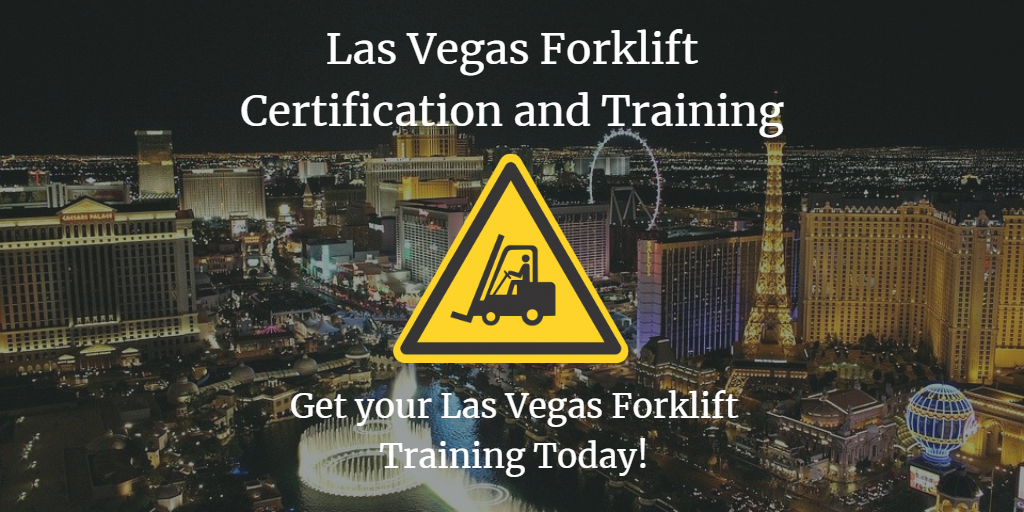 Las Vegas has over 2 million people in the metro area and is still one of the most visited destinations in all of Nevada and the western United States. The city's growing economy requires a need for well-trained forklift drivers to help run warehouses, distribution centers, construction sites and more throughout Las Vegas.
Vegas is much more than an entertainment hot spot. It's also home to an expanding workforce, which includes forklift drivers, pallet jack operators and more. If you hire forklift drivers in the city, you are required by OSHA to provide forklift certification in Las Vegas.
However, most companies can't handle Las Vegas forklift certification on their own. They're not sure of the rules. They're concerned about costs. That's why companies all over Las Vegas rely on ForkliftCertification.com for their training & compliance needs. Sign up today and don't gamble with safety and compliance in Las Vegas – we'll show you how to train all your drivers while saving time & money!

Why is Las Vegas Forklift Certification Important?
Without proper training, your company is not legally able to operate any forklifts. If you have a forklift driver without forklift certification in Las Vegas operate equipment and they're in an accident, you'll be penalized with expensive fines.
Our training modules offer many features:
✓ Affordable prices
✓ Online convenience
✓ Free refresher training
✓ Complete support
✓ Test materials, hands-on evaluation documentation and more
Get in touch with ForkliftCertification.com today, and ensure your workers are trained to the latest OSHA safety standards!
Receive Your Forklift Certification in Las Vegas Today – Sign up with FLC!
We're here to help with your Las Vegas forklift certification today. If you have any questions or are unsure about your current compliance situation, call us at (888) 278-8896 or click here to review our training classes and get started with your company's safety program.
Thanks for visiting FLC, the #1 provider for forklift certification in Las Vegas.