The most trusted online resource for OSHA forklift certification and training since 2002
Questions? Call us! (888) 278-8896
New York Forklift Certification for Your Employees
When It Comes to Forklift Training in NY, ForkliftCertification.com Is Unbeatable!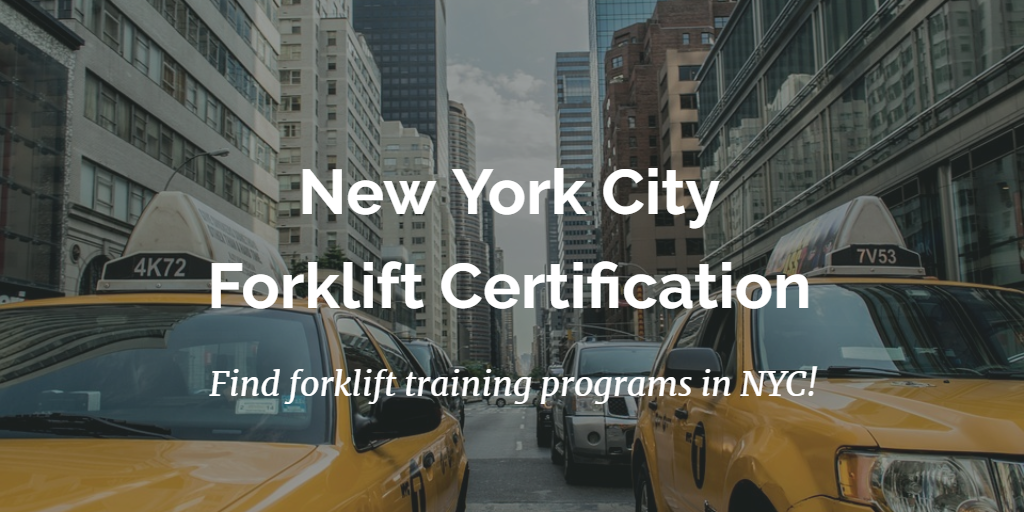 As one of the largest cities in the world, New York is home to an ever-growing number of prospering industries such as technical and scientific services, retail trade, and food services, along with manufacturing operations. Each of these industries seeks certified forklift drivers to enhance work processes within facilities. 
Employers in and around the Big Apple who use forklifts in their businesses need to be aware that OSHA requires all forklift operators in the Greater New York area to be properly trained and certified before they're legally allowed to operate forklift equipment in the workplace. 
OSHA regulations make it the employer's responsibility to ensure that all forklift operators are able to properly and safely operate forklifts by enrolling them in an approved training program. That's where ForkliftCertification.com (FLC) can help. We provide the training you need to have your operators become and remain OSHA-compliant.
Browse our course catalog today. From here, you can get started with forklift certification in NY that meets the needs of your business and its employees.
What Makes FLC an Excellent Provider of
Forklift Certification in NY
?
FLC is the preferred OSHA training provider for companies all across the country, including New York City. If you're looking to hire forklift operators in New York or you already have operators but they need OSHA-approved training, we offer three training packages: 
1. Employee Training Kit 
Our Employee Training Kit is one of our most popular New York forklift certification training courses. It covers all types of forklift equipment, and a one-time payment of just $299 will train and certify all your operators. 
2. Train a Trainer 
Our Train a Trainer class will certify one or more of your experienced drivers to train your other operators or new hires as they come on board for $149, which means you'll have an in-house trainer available at all times. Forklift training and certification in New York just doesn't get any better than this! 
3. Bundle Package
Can't decide between the Training Kit and our Train a Trainer courses? Get them both with our Bundle Package for the discounted price of just $399, which is a savings of $50 over purchasing the two courses separately. If you want to get the most value out of forklift certification in New York, you don't need to look any further than this outstanding combination from ForkliftCertification.com.
4. Online Certification
We offer online OSHA certification via our sister site, CertifyMe.net. Here, you can enroll your workers in OSHA-approved online forklift certification training for $59.95. 

Everything You Need to Know About How to Get a Forklift Certification in New York
If you have questions about how to get a forklift certification in New York, you're not alone. Some New York business owners are unaware of the fact forklift certification in NY is a must-have if you require workers to operate different types of lifts. Or, New York business owners ignore OSHA forklift safety mandates, despite the risks associated with doing so. 
OSHA has forklift safety requirements in place for a reason: to protect companies and their employees. By ignoring these requirements, a business exposes its workers to forklift accidents, injuries, and fatalities. Plus, companies can face OSHA fines and penalties if they are found to knowingly put forklift operators and others in danger.  
The process to sign up and begin forklift training in NY is seamless, particularly for companies that work with FLC.  We enable workers to earn a forklift license in as little as one hour. You can enroll your workers in our forklift certification training at any time. And, your workers can use the training to get the most up-to-date information about OSHA forklift safety requirements. 
Why Is OSHA Certification in NYC for Forklift Operators Necessary?
Forklift drivers must have a thorough knowledge of commonly used operating practices and procedures when working in a warehouse or other jobsite. It's an employer's responsibility to ensure that each of its drivers has undergone New York forklift certification training. 
To be safe at work, the training your forklift operators receive must be specific to the particular type of forklift they operate. This is why it's important to enroll them in one of our courses. 
Operator training is an integral part of being a forklift driver because it is the most effective way of preventing workplace accidents. Without proper training, workers are much more likely to be involved in accidents such as tip-overs, collisions, crushings and being hit by falling objects, all of which can result in serious injuries or fatalities. 
Studies show that the most common denominator in forklift accidents is a lack of proper training. Forklift certification training not only can save lives, but it also helps protect business owners from OSHA penalties, fines, and potentially costly litigation. 
What Is the True Value of Forklift Certification in NY?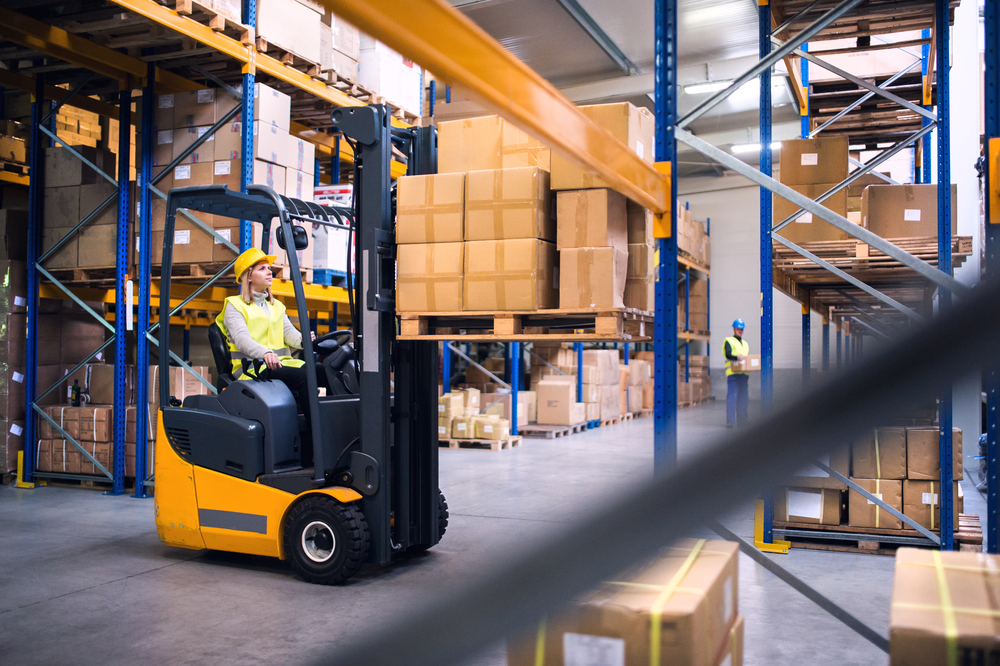 Here are examples of the types of forklift operator jobs in which employers need to provide New York forklift certification training: 
Warehouse operators 

Material handlers 

Shipping and receiving workers 

Lumberyard employees 

Order pickers 

Dockyard workers 

Brewery workers 
The true value of forklift certification training lies in the fact that it allows these workers and many others to safely use different types of lifts. That way, forklift operators can remain safe, productive, and efficient. They can also help their employers achieve their short- and long-term business goals. 
Benefits of Getting New York City Forklift Certification
New York City forklift certification training for your employees is fast, easy, and affordable when you choose ForkliftCertification.com. We offer comprehensive online courses that allow workers to learn the skills needed to safely operate a forklift in compliance with state and local agency guidelines. And, upon completing New York City forklift training, your employees will receive their OSHA-compliant forklift certifications New York City. 
If you're assuming FLC's forklift operator training is time-consuming and expensive, think again! The online training programs from ForkliftCertification.com can be completed in as little as one hour. Since all course materials are available online 24/7, our training programs can be completed using a smartphone, tablet, or other digital device anytime and anywhere there's internet connection. 
Here are a few of the many great benefits you'll enjoy when you choose our industry-leading online program to train and certify your company's forklift operators: 
New York City traffic is crazy!

With FLC

, there's no need for your employees to take valuable time away from work to travel to and from a remote facility for their training. 

You'll save money by avoiding expensive offsite training facilities. 

Thanks to FLC, you'll pay much less for high-quality forklift operator training than you would elsewhere. 

We'll ensure your operators are 100% OSHA-compliant after they complete our training. 

Once your workers pass the hands-on evaluation, their operator certification cards can be immediately downloaded and printed, making it legal for them to operate forklift equipment in your workplace.

Select FLC for OSHA-Approved Forklift Certification Training in New York
Regardless of whether you're an employee or an employer, take the next step now! Enroll in one of ForkliftCertification.com's programs today and get your New York City forklift certification in as little as an hour! 
If you have any questions about our training classes or if you need help getting started, contact us online or call us at (888) 278-8896 to speak with one of our OSHA forklift training experts. Thanks for visiting us and considering ForkliftCertification.com. We look forward to an opportunity to assist you or your business with all your forklift training and certification needs.