The most trusted online resource for OSHA forklift certification and training since 2002
Questions? Call us! (888) 278-8896
What Is a Reach Forklift? Here's What You Need to Know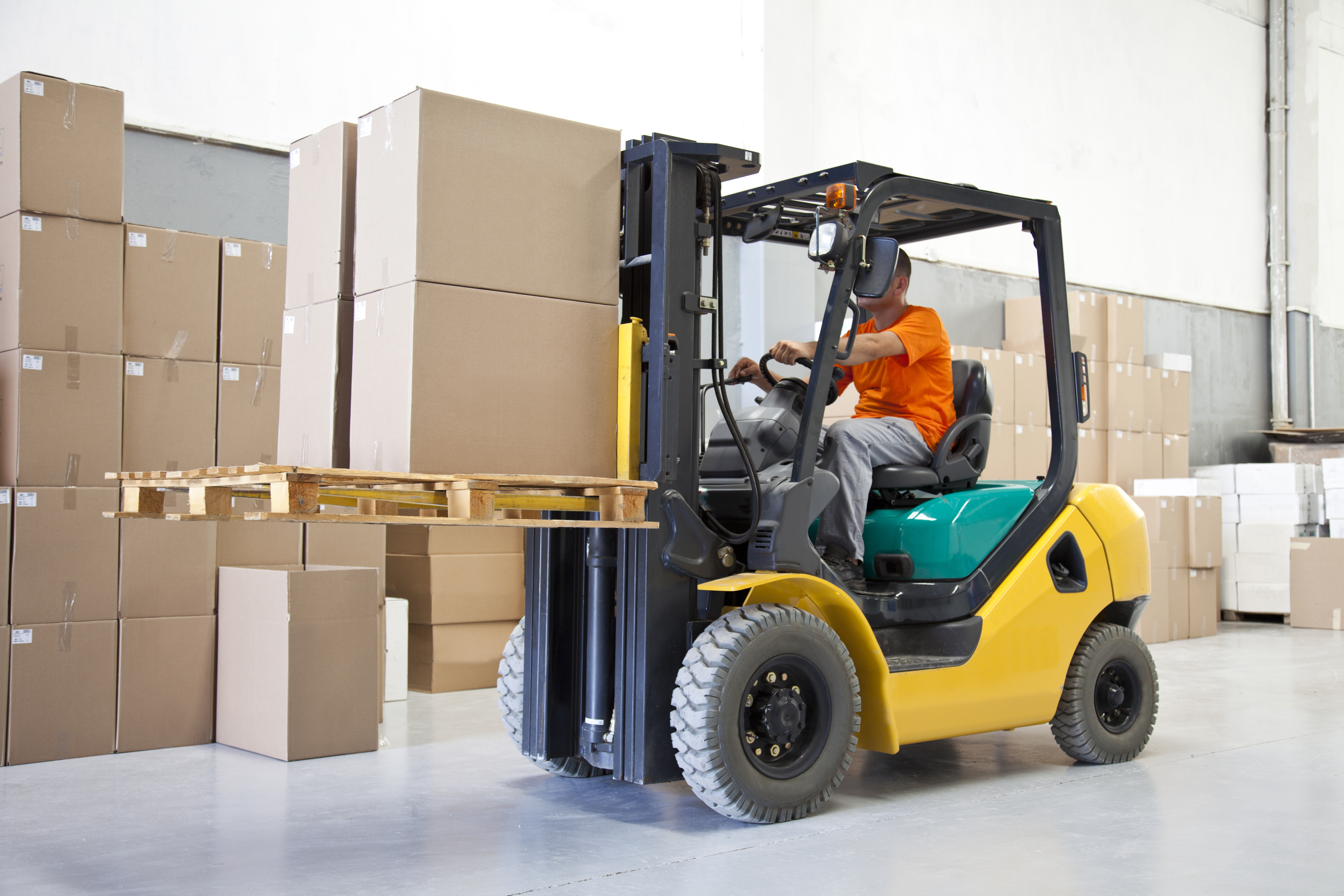 A reach forklift also referred to as a reach truck, offers a great option to lift, store, and manage loads in warehouses. To understand why this is the case, let's examine reach forklifts in detail.
What Is a Reach Truck?
A reach truck forklift is designed for use in warehouses and other workspaces with narrow aisles. The lift consists of two outer legs that distribute a load and a set of wheels in the rear.
With a reach forklift,  the wheels are located below the operator. This helps create a tight turn radius, ensuring a reach truck operator can navigate small spaces and safely reach racks at heights.

Types of Reach Forklifts
There are two types of reach lifts: pantograph and moving mast.
A pantograph reach lift resembles a scissor lift. This is due to the fact that this type of lift has a scissor-like mechanism that allows the operator to extend the forks forward.
Moving mast reach trucks feature a hydraulic system that allows the mast to move forward. They tend to have large-diameter wheels for superior ground clearance in contrast to other types of reach lifts.
Where Are Reach Forklifts Used?
Reach forklifts are primarily used in warehouses. But, they can also be used in other work environments where space is limited, including both indoor and outdoor settings.
When a reach forklift is used outdoors, it is important to account for inclement weather conditions. Most reach forklifts are battery-powered; as such, they are unlikely to work in rain and snow.
Are Reach and Narrow Aisle Forklifts the Same?
A reach forklift is a type of narrow aisle forklift. Yet, not all narrow aisle forklifts are classified as reach lifts.
Narrow aisle forklifts are intended for use in aisles less than 10.5 ft. wide. Meanwhile, single deep reach lifts are designed for use in aisles up to 8.5 ft wide. And, double deep reach lifts can be used in aisles up to 10 ft. wide.
Reach Truck Operator Tips
There are many things that reach truck operators can do to minimize their risk of accidents. These include:
1. Wear Personal Protective Equipment (PPE)
Reach truck operators should wear hard hats, high-visibility jackets, and other PPE. They should also avoid wearing loose clothing on a lift, since it can inadvertently get caught in the machine.
2. Perform Ongoing Equipment Inspections
Inspect a reach truck before it is used, every time, without exception. If a reach truck operator identifies any issues during their inspection, the machine should be taken out of service.
3. Complete an OSHA-Approved Certification Training Program
OSHA requires forklift operators to complete forklift certification training before they can legally operate a reach truck or other types of lifts. If your business has reach trucks or intends to use them, it needs to offer OSHA-approved training to its workers. Otherwise, your company may expose your workers to forklift safety dangers. Worst of all, forklift accidents can occur that can lead to serious injury or death.
Enroll Your Workers in OSHA-Compliant Reach Truck Certification Training
ForkliftCertification.com is a trusted source for OSHA-compliant reach truck certification training. We make it simple for your workers to earn OSHA forklift certification in as little as one hour. To learn more or to enroll your workers in our lift certification training program, please contact us online or call us today at (888) 278-8896.