How to Get Your Reach Truck Certification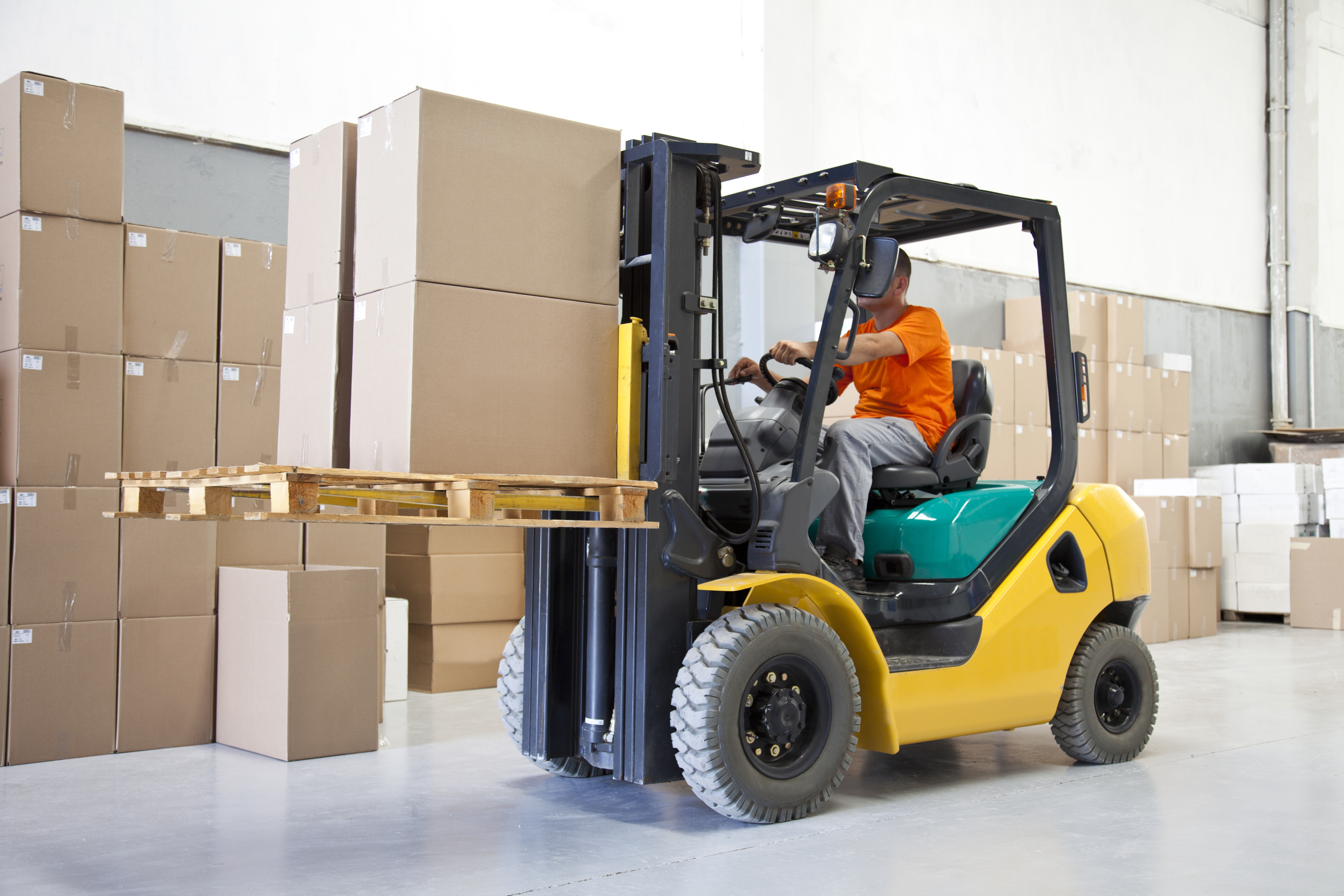 Obtaining reach truck certification is a great way to increase your professional opportunities. Reach trucks, also known as order pickers or high reach forklifts, are used in many industries for large inventory handling and storage. It takes a special kind of training and certification to safely operate various reach truck models with different capacities. If you're looking for the best reach truck training available, ForkliftCertification.com offers the most comprehensive reach truck certification program online. Our reach truck classes will teach you how to properly use reach-truck controls and demonstrate safety protocols that every well-trained reach-truck operator must know. Plus, we offer even more industry-specific certifications that employers are searching for today! Get certified with ForkliftCertification.com and maximize your employment opportunities!

What is a Reach Truck?
Reach trucks are similar to forklifts and different kinds of pallet jacks. They're designed to operate in warehouses, especially in limited-space environments and areas with narrow aisles. Reach forklifts are also known as tow-motors, narrow aisle forklifts, side loaders and fork trucks. Unlike turret trucks, however, reach trucks don't have extensive height capability; instead, they're essentially compact forklifts with the following design characteristics:
Tight turning radius

Smaller frame

Wheels directly below operator

More compact operator cabin (due to their smaller size)

Less lifting capacity (always check manufacturer guide for max load limit)
Although they're "mini" versions of regular forklifts, they still require training and certification. FLC can help put your company on the path to compliance today.

Types Of Reach Truck Forklifts
There are two types of reach lifts: pantograph and moving mast.
A pantograph reach lift resembles a scissor lift. This is due to the fact that this type of lift has a scissor-like mechanism that allows the operator to extend the forks forward.
Moving mast reach trucks feature a hydraulic system that allows the mast to move forward. They tend to have large-diameter wheels for superior ground clearance in contrast to other types of reach lifts.
Both types of reach forklifts require reach truck operator training, and FLC has all the training you need to become OSHA compliant ASAP!
What's the Difference Between a Reach Truck and a Forklift?
Reach trucks and forklifts are two of the most common pieces of machinery used in factories, warehouses, and other workplaces. While both are designed for lifting and transporting heavy objects, there's a clear difference between these two types of vehicles. A forklift is a counterbalance truck with forks on the front which move up and down to lift material; it is best suited for working in relatively open areas. On the other hand, reaching trucks have narrow aisles, allowing them to access multiple racks located in tight spaces. This makes them ideal for warehouses that need to store large amounts of product in limited space. In summary, reach trucks offer greater storage capacity than forklifts, but forklifts are better suited for operational flexibility since they can move within bigger areas and travel on roads as well.
Operating A Reach Forklift
Since the wheels are located under the driver area, reach truck forklifts operate a bit differently than traditional warehouse lifts. Plus, a reach forklift typically operates in more confined spaces than other lifts, so special attention must be paid to safety at all times. 
When driving a reach truck, the operator has to be cognizant of nearby pallets and any aisle obstructions. Most reach truck operators, after driving a forklift, require additional training to operate this type of powered industrial truck.
When to Use a Reach Truck
The reach truck is a valuable piece of equipment for many different industries, providing heavy-lifting capabilities to give workers the ability to stock high shelves and maneuver with increased safety. The reach truck can be an economically friendly solution in comparison to other forklifts due to its smaller size and significantly smaller turning radius. To ensure safe operation, a reach truck certification must be obtained by the operator. This can be completed through a reputable institution that offers comprehensive reach truck training courses to familiarize those using these vehicles with the necessary procedures needed for their adequate use. Such courses will cover topics from loading and unloading, to basic maintenance and inspection practices that keep both operators and environment safe.
Training & Certification Requirements for Reach Trucks
Similar to other powered industrial trucks for warehouses, reach truck forklifts fall under OSHA standard 1910.178. Most reach trucks are considered Class II lifts, which are officially referred to as Electric Motor Narrow Aisle Trucks.
We're aware of this wide-ranging OSHA guideline, along with other commonly used lifts. FLC's well-rounded reach truck training and certification program includes:
 DVD, self-paced instruction
Evaluation forms for employees
OSHA compliant templates
Numbered guides for easy reference
And much more
We have a trio of programs to keep you compliant, including our Training Kit, Train a Trainer and Bundle Package. Each one is priced to accommodate any budget, as FLC knows that safety is for everyone, not just companies with considerable training resources.
Reach Truck Certification Forklifts FAQs
What are the benefits of being certified to operate a reach truck?
Reach truck certification is a valuable training and can be beneficial in numerous ways. Obtaining reach truck certification indicates that an individual has mastered the necessary skills to safely operate this type of machinery, indicating they have a strong grasp of the anatomy of reach trucks, how they function and how to maneuver them properly. In addition, becoming reach truck certified can open up new opportunities for employment or other career advancement as reach truck operators are increasingly in demand due to their indispensability within most warehousing operations
Is reach truck operator training different from regular forklift training?
While there are specific differences between some operational aspects, the main goal of all OSHA compliant training is the same: to ensure all operators know how to safely operate any powered industrial truck.
What's the best way to become OSHA compliant with all of your reach forklift drivers?
It's easy: by signing up with FLC today! Thanks to our convenient online-based format, 100% pass rate and exceptional customer service, we're the leader in OSHA compliance with reach forklifts and every other powered industrial truck. And thanks to our affordable prices, our training fits any budget. 
Whether your company is struggling with the question "What is a reach truck," or you need reach truck operator training ASAP, FLC is here to help! Take control of your safety program. Protect your assets – including your most important ones, your employees! Sign up with FLC today and see how easy and affordable we've made OSHA compliance!
What's the purpose of a reach truck?
A reach truck is a type of forklift that has an extendable arm to lift pallets and other materials. The arm allows the forklift to reach high shelves and places that are difficult to get to. This type of forklift is perfect for warehouses and factories where materials need to be stored on high shelves.
Can you unload a truck with a reach truck?
Reach trucks can be used to move goods from one level to another, but they are not able to unload trucks. To do this, a different type of truck is necessary.
Why do you sit sideways on a reach truck?
Reach trucks are designed to allow the operator to sit sideways in order to have a better view of the load. Additionally, this allows the operator to more easily reach out and grasp items with the forks.
It's easy: by signing up with FLC today! Thanks to our convenient online-based format, 100% pass rate and exceptional customer service, we're the leader in OSHA compliance with reach forklifts and every other powered industrial truck. And thanks to our affordable prices, our training fits any budget. 

Non-Compliance With Reach Forklifts: Consequences and Risks
Every day across the country, dozens of reach truck operators are injured. Without FLC's OSHA compliant training, your company is subject to large fines and penalties from OSHA.
For example, our sister training company, CertifyMe.net conducted a study about compliance, fines and safety. The research revealed some sobering facts about fines, including more than half of companies getting audited by OSHA, and many firms fined in excess of $100,000.
It doesn't' have to be this way. With FLC, safety is well within your reach. Don't wait any longer to train your reach truck operators and get started with our programs today!