Top 10 Forklift Manufacturers/Suppliers of 2017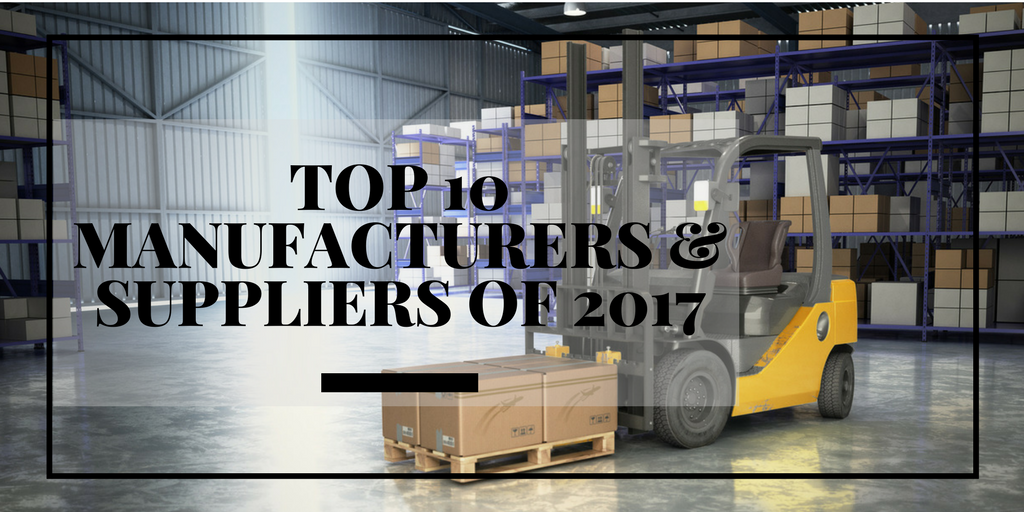 The forklift industry has seen rapid growth within the past year on a global basis. Manufacturers have merged, and even totally separate forms of technology have come together under the same roof to provide customers with an even more stream lined, one-stop-shopping experience. There have also been some unexpected rises to the top of the rankings list, and forklift manufacturers who were once more under the radar are becoming a powerful force in the materials handling world.
Below, we break down the latest rankings for the top ten forklift manufacturers of 2017:
1.      Toyota
Toyota Industries Corporation (TICO) remains at the number one spot for 2017. With a revenue of $8.563 billion from just their material handling/forklift market alone, Toyota's total unit sales have increased from the fiscal year 2015-2016.
2.      KION Group
Coming in at number two, the Kion Group grew 4% to $5.879 billion and early this year launched five new models of its Linde and Baoli brands. Kion also owns the brands STILL, Fenwick, OM STILL, and Voltas.
3.      Mitsubishi Nickiyu
Not normally a high ranker, Mitsubishi has climbed to third place after acquiring UniCarriers early this year. They will be officially integrated with UniCarriers this October, and their combined revenues have catapulted Mitsubishi's total forklift sales.
4.      Jungheinrich
Despite a strong performance in 2016, Jungheinrich moves to fourth place due to the successful merge of Mitsubishi and UniCarriers. This past year the forklift company grew nearly 9% in the United States and 12% in the European market, expanding their global sales and service network to more than 36 countries.
5.      Crown Equipment
Finishing just shy of $3 billion in revenues, Crown Equipment takes fifth place after growing more than 10% from 2016.
6.      Hyster-Yale Materials Handling
The parent company of the Hyster and Yale forklift brands, Hyster-Yale Materials Handling experienced consolidated revenues of $2.57 billion this year, which is about even from the previous fiscal year.
7.      Anhui Forklift
Following the launch of a new brand of forklifts, CHL in 2016, Anhui Forklift takes seventh place with a growth of 2.3% in revenues and 16% of total sales from 2016.
8.      Doosan
Usually farther down this list, Doosan has jumped to eighth on our list after growing more than 10% from the previous year.
9.      Hangcha Group
Almost hitting 10% in growth, Hangcha Group sold nearly 83,000 units of various forklift classes in 2016, achieving more than a 23% increase in total sales.
10.  Clark Material Handling
Taking tenth place, Clark Material Handling held flat this year despite experiencing their 100th anniversary and an overall solid year in 2016. With full production in place for six models, Clark is expanding their line further with several new product releases in 2017.
The Top Forklift Training
Choosing a top rated forklift manufacturer will help ensure a well-made machine that can minimize accidents and help you stay on OSHA's good side. But without the proper forklift training for your operators, the highest quality forklift won't do a whole lot to prevent accidents.
That's where ForkliftCertification.com comes in. We're the number one online provider of forklift training and certification available. In only about one hour from any device with an internet connection, operators can become trained and certified in Classes 1, 2, 3, 4, 5, and 7 forklifts.
Sign up today to get certified and be 100% OSHA-compliant!