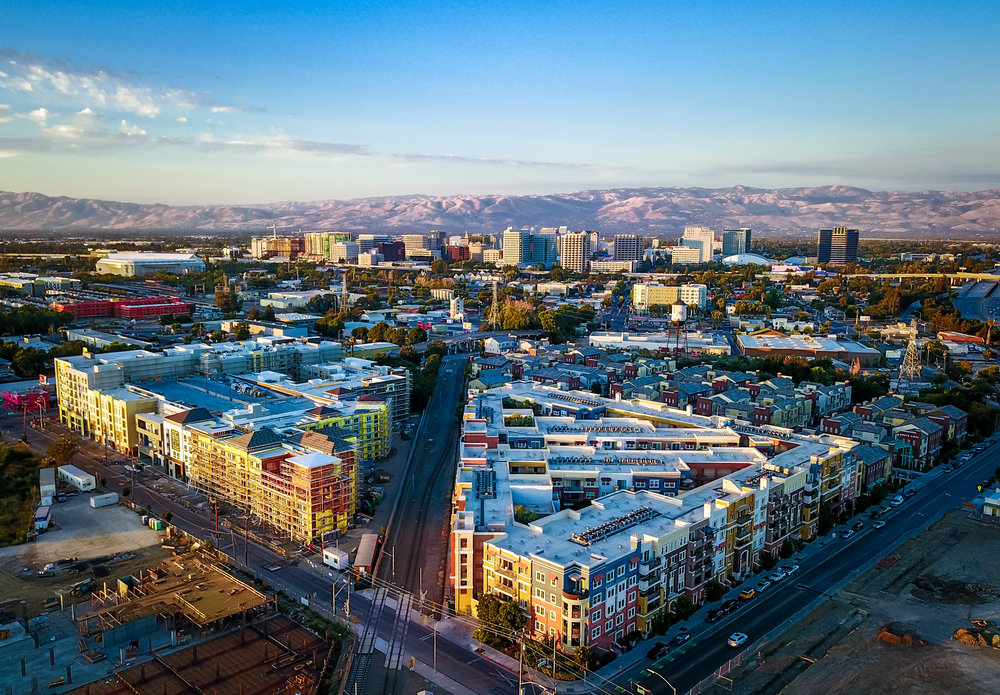 Nestled in Silicon Valley, San Jose is a popular Northern California destination. It offers warm temperatures year-round, convenient access to myriad attractions and landmarks, and a booming economy.
San Jose is more than just California's third largest city. It is home to dozens of businesses in search of certified forklift operators.
When it comes to San Jose forklift certification, ForkliftCertification.com provides an excellent option. With our forklift certification program, your San Jose business can help its workers become OSHA-compliant forklift operators.
Forklift Training San Jose: How Can It Benefit Your Business and Your Employees?
San Jose forklift certification is a requirement for anyone who uses a lift at a worksite. So, if a worker is found using a lift without a license at your jobsite, your company can face severe penalties.
OSHA can penalize a business hundreds of thousands of dollars if it allows workers to use forklifts without proper certification. This is due to the fact that an unlicensed forklift operator puts himself or herself and others in danger.
For example, consider what can happen if a forklift accident involving an unlicensed operator occurs. In this instance, the operator may be subject to legal ramifications, depending on the severity of the incident. Also, the operator's employer may receive OSHA penalties.
An employer is responsible for ensuring all of its forklift operators are certified. This applies to all businesses in San Jose and across the United States.
Thanks to FLC's forklift certification program, your workers can become OSHA-approved forklift operators in as little as one hour. Our program is accessible online, so workers can retrieve program materials on a smartphone, tablet, or computer. Meanwhile, the program educates workers on all aspects of forklift safety. It ensures workers know how to guard against forklift accidents.
After a worker completes our program, we provide a forklift certification card. We ensure the card can be downloaded and printed as soon as the program is finished. The card verifies successful completion of the program. It confirms that a worker knows the ins and outs of OSHA forklift safety requirements, too.
For San Jose businesses, we take the guesswork out of forklift certification. Once a worker completes our program, he or she can legally operate a forklift at your worksite. Furthermore, we offer renewal training, so your forklift operators can maintain a valid license long into the future.
COURSE LINEUP FOR FLC'S SAN JOSE FORKLIFT CERTIFICATION
Sign up for San Jose forklift certification today – choose any one or a combination of these courses that FLC offers:
Lets your workers become OSHA-compliant who can train, evaluate, and certify forklift operators across your staff – a tremendous value at just $149!
Teaches your workers how to operate a forklift competently, safely, and according to OSHA standards for just $299.
Includes our Train a Trainer and Training Kit, making it ideal for businesses that want all the benefits of an on-site forklift trainer and a best-in-class employee forklift certification training package. The exclusive bundle rate is just $399.
What's more, we offer online certification through our related training company, CertifyMe.net, for just $59.
Don't delay! Get your employees up to speed on forklift certification training. Click the button below to get started.

How Long Does San Jose Forklift Certification Last?
Forklift certification stays valid for three years. If a forklift operator does not renew their license before it expires, he or she will need to enroll in a certification program once again. Or, employers can keep their operators in the loop regarding certification requirements. In doing so, they can allow their operators to complete a renewal program and ensure their license remains up to date.
FLC offers free renewal training. When you partner with us, we ensure you'll have no trouble helping your workers maintain valid forklift certification.
Why Is FLC a Top Choice for Forklift Certification in San Jose, CA?
Key reasons why San Jose businesses frequently choose FLC for forklift certification training include:
○ Affordability: We provide a budget-friendly forklift certification program.
○ Multiple Training Options: You can choose from our Train a Trainer, Training Kit, and Bundle forklift certification options.
○ OSHA Compliance: All of our forklift certification offerings ensure your workers can become OSHA-compliant forklift operators.
We are happy to respond to any questions regarding our forklift certification program, too. To learn more about our program or to enroll your workers in it, please contact us online or call us today at (888) 278-8896.