The most trusted online resource for OSHA forklift certification and training since 2002
Questions? Call us! (888) 278-8896
Forklift Certification in Pasadena, Texas: Does Your Business Need It?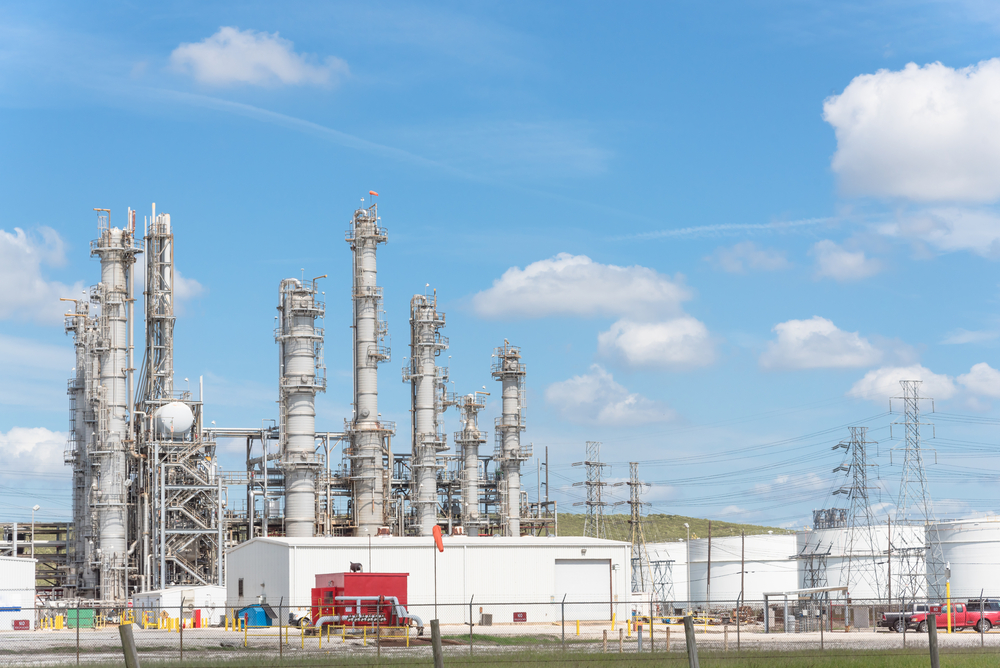 Pasadena, Texas has a diverse economy. Local businesses in petroleum and gas, aerospace, and other sectors demand top talent. These companies often search for certified forklift operators, too.
ForkliftCertification.com is a top provider of forklift training in Pasadena. We provide three forklift certification options to Pasadena companies and others across the United States:
1. Train a Trainer
Available for only $149, Train a Trainer is a self-paced online forklift certification program for anyone who wants to train, evaluate, and certify others.
2. Training Kit
Our Training Kit includes all the forklift certification materials you need to get your employees OSHA-approved. We also offer our entire kit on a USB flash drive free of charge. $299
3. Bundle Package 
We provide a Bundle Package that includes our Train a Trainer and Training Kit offerings. This package is ideal for Pasadena businesses that want an on-site forklift certification trainer and a complete forklift certification package. $399.
Explore our forklift certification options today, and you can take the first step toward getting your employees OSHA-certified.

Is Forklift Certification in Pasadena, Texas Mandatory?
OSHA requires any business that employs workers who use a forklift as part of their everyday activities to earn certification. And, failure to comply with OSHA requirements for forklift safety can be problematic for a business and its workforce.
If your Pasadena business lets unlicensed forklift operators work at your jobsite, it can receive OSHA fines. In addition, your business could face legal ramifications if it knowingly allows workers to operate a forklift without a license.
Meanwhile, an unlicensed forklift operator puts himself or herself, their peers, and your business in danger. This operator may be increasingly prone to mistakes, due to the fact that he or she lacks adequate training. If the operator causes a forklift accident, the incident can damage buildings or equipment. Even worse, a forklift accident can result in serious injuries or fatalities. Regardless of the ramifications of a forklift accident that involves an unlicensed operator, your business is liable, too.
When it comes to forklift training in Pasadena, it pays to be proactive. With FLC, you can immediately enroll your workers in a forklift certification program, so they can comply with OSHA requirements now and in the future.
How Long Does It Take to Complete Forklift Training in Pasadena?
Our Pasadena forklift certification program is available online. This gives workers the ability to complete our program at their own pace. In many instances, our program can be completed in as little as one hour.
What Happens After Forklift Certification Training in Pasadena Is Complete?
Following successful completion of FLC's forklift certification program, a worker receives a license. We ensure that a temporary forklift operator license can be downloaded and printed immediately after our program is completed. Within seven to 10 days, the forklift operator will receive their permanent license via mail.
A forklift operator license verifies an individual knows how to safely operate a lift. The license remains valid for three years. As a forklift operator license approaches its expiration date, FLC has you covered. We offer free lifetime renewals, so your workers can keep their forklift certification up to date.
Take Advantage of FLC's Pasadena Forklift Certification Program
Pasadena business operators should not wait to enroll their workers in a forklift certification program. Fortunately, FLC offers best-in-class forklift certification training to businesses across Pasadena. We are proud to serve the Pasadena community and can help your workers become OSHA-approved forklift operators right away.
We are happy to provide additional details about our forklift certification options. To learn more, please contact us online or call us today at (888) 278-8896.