Thanks to ForkliftCertification.com, Texas Forklift Certification has Never Been More Convenient, Affordable, or Fast! 
How to Earn Your Forklift License in Texas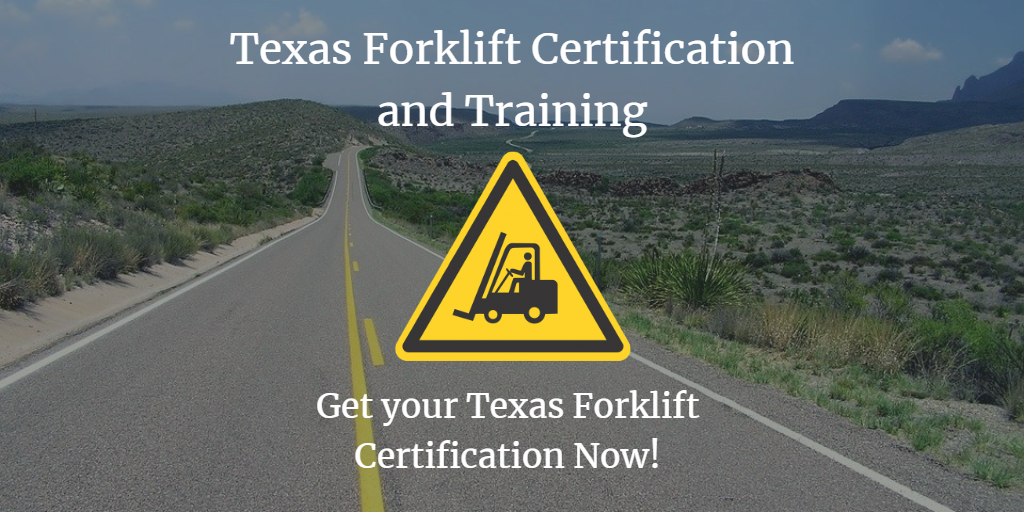 They say everything is bigger in Texas. Looking at the Lone Star State's economy, it's not hard to see why. Primarily driven by its agriculture, mining, and energy, sectors, Texas boasts the second largest economy in the country. Many Texas businesses rely on OSHA-approved forklift operators to stay competitive. Much of the state's economic success is built on the backs of hard-working lift operators. Of course, none of these professionals could perform their duties without their forklift license in Texas.
Not sure how to get your employees their forklift licenses in Texas? No worries – ForkliftCertification.com (FLC) shows you how. Our forklift Texas certification courses give you all information and content you need to get your workers in compliance with OSHA requirements. 
Our courses allow you to earn your forklift license in Texas on your own terms. Features include:
100% OSHA compliance; we know OSHA inside and out – it's reflected in our training and certification content! 

Free renewal training for all of your forklift operators 

Affordable prices 

And much more 
Employers are responsible for forklift certification Texas training. With FLC, you can reap the benefits of the best Texas forklift training offerings. Sign up with us today, and you can alleviate your training worries. With our OSHA forklift certification Texas training options, you can ensure that all of your workers can quickly and easily become OSHA-approved forklift operators

FLC Offers Top-Notch Forklift Texas Certification Options
When you partner with FLC, you receive access to premium forklift certification Texas training. Here are our three certification offerings available to Lone Star State businesses.
Train a Trainer
Enroll your workers in our Train a Trainer course, and you can teach them to become OSHA-certified forklift safety trainers. Available for $149, our Train a Trainer course lets you add an OSHA-approved forklift safety trainer to your team. Thus, the course allows you to have OSHA-compliant forklift safety training on hand day after day. 
Employee Training Kit
Eager to learn how to get forklift certified in Texas? We've got you covered. If you want to teach multiple employees about OSHA forklift safety mandates, choose our Employee Training Kit. Any employee can use our kit to learn about all aspects of forklift safety. Upon completion of our training materials, your workers can become OSHA-approved forklift drivers. Plus, you won't have to break your budget to buy our kit — it's available for only $299. 
Forklift Training Kit page for Spanish speakers. Learn more!
Bundle Package
FLC lets you bundle and save — all you need to do is purchase our Bundle Package for $399. Our Bundle Package contains our Train a Trainer course and Employee Training Kit, so it gives your entire workforce a variety of forklift safety learning materials. In addition, the package offers a $50 savings in contrast to buying our Train a Trainer course and Employee Training Kit separately. 
Online Certification
Earning your forklift license in Texas has never been more convenient. You can capitalize on a best-in-class online forklift certification program from CertifyMe.net, our sister site. This program is available for $59.95. 

Why Should You Sign Your Workers Up for Forklift Certification in Texas?
Large powered trucks like forklifts are in constant demand all throughout Texas in all of its major cities. Employers need to provide forklift certification in Texas for all employees since the majority of forklift accidents are caused by operator error. OSHA also issues costly fines to all employers who put untrained workers behind the wheel. 
Texas forklift certification goes a long way, for both employers and employees. ForkliftCertification.com will show you how to get your forklift license in Texas. It's easier than you think – and also more affordable for employers! 
What Are OSHA's Requirements for Forklift Certification in Texas?
OSHA has set strict rules for Texas forklift certification to help reduce the number of forklift accidents that occur every year. If you want to keep your workplace safe and prevent accidents that can cause injuries, fatalities, and equipment damage, you need to follow all of OSHA's regulations for forklift training Texas.
Here are OSHA's forklift certification standards: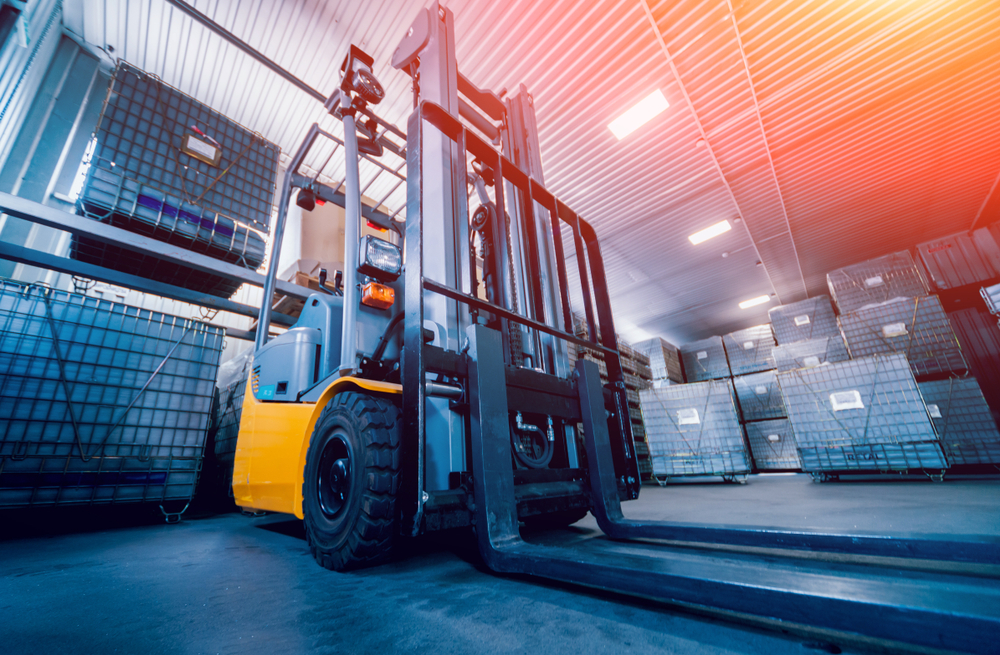 Employers must ensure operators are competent to operate forklifts safely following the successful completion of training. This is included with our forklift certification in Texas. 

Only qualified trainers can guide employees through forklift training 

Forklift certification in Texas must cover how to operate the types of forklifts used in the workplace, how to perform inspections, how to notify employers of any needed repairs, and how to avoid hazards 

Training must teach truck-related and workplace-related topics. Our training covers crucial concepts and more with forklift certification in Texas. 

Forklift certification in Texas must include formal written instruction, practical training, and evaluation to qualify workers and ensure they're able to operate powered industrial trucks safely.
Navigating OSHA rules and regulation can be a challenge. If you're unsure of how best to proceed in your efforts to get OSHA forklift certification in Texas, turn to the experts at FLC.
Where Is Texas Forklift Certification Offered?
As soon as you're ready to enroll your workers in forklift certification in Texas, head on over to ForkliftCertification.com. Our online program is one of the fastest, most convenient, and most affordable courses available. In only about one hour, students will learn how to operate forklifts, inspect the equipment, avoid hazards, be compliant with OSHA standards, and receive their certification card. Plus, our forklift certification in Texas includes a handy USB drive packed with useful information, including training tips, OSHA regulations, and much more! 
ForkliftCertification.com is the only source you need for forklift certification in Texas! From any device with an internet connection, your workers can be trained and certified to operate the main types of forklifts. Certification training renewals are free for life with FLC. We also have our Train a Trainer course, Bundle Package, and online certification available through our sister training company, CertifyMe.net. 
Skip the travel to an offsite training facility, avoid paying for workers' time off, and don't waste work hours to get your employees their Texas forklift certification. Choose ForkliftCertification.com, and your workers can become OSHA-compliant forklift operators in one afternoon.

Enjoy the Benefits of Forklift Safety Certification Training in Texas
Forklift training in Texas is a no brainer for any business that requires workers to use lifts on the job. Fail to offer the required training and your organization may inadvertently jeopardize workplace safety. It can even lead to forklift accidents, OSHA penalties, and other serious issues. 
Our Texas forklift certification is an affordable training tool for employers. With a 100% pass rate, secure online access, and the most up-to-date OSHA training content available anywhere, we'll show you how to get your workers their forklift licenses in Texas – quickly and affordably! 
If you have any questions about forklift certification in Texas, or you'd like to find out more on our OSHA-compliant training packages, we're here to help. Give us a call at (888) 278-8896 or contact us online today. Sign up for forklift certification training and ensure that your company is covered – because no business can afford to be out of compliance with OSHA standards!