Holiday Accident Statistics Rise Every Shopping Season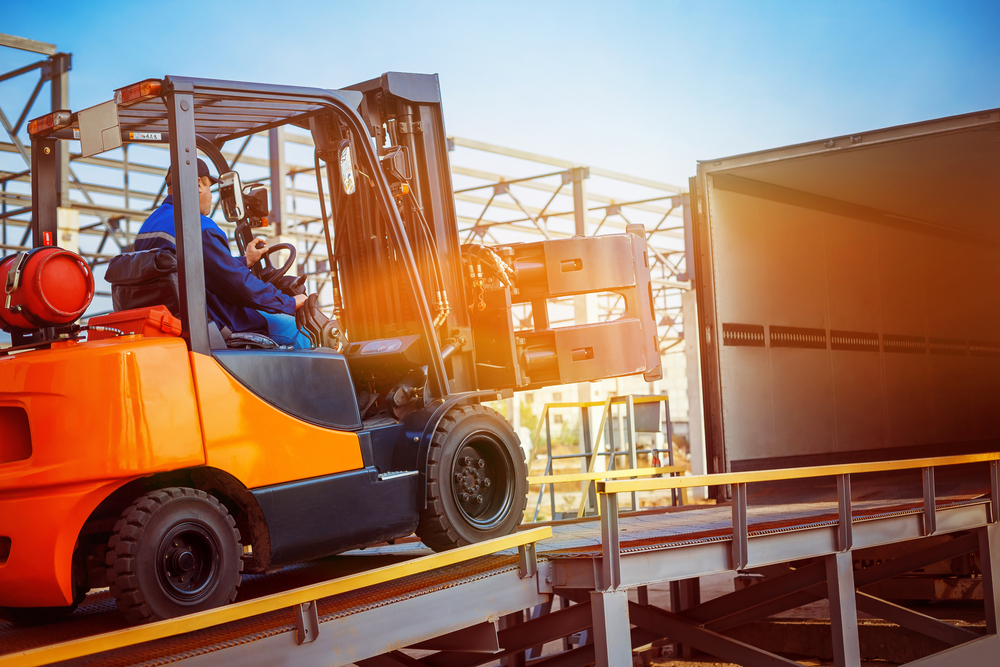 It can be challenging to stay safe during the busiest season of the year. During the holidays, there are a lot of orders to fill and inventory to move. This increases the chances of an accident. Seasonal workers who are new and inexperienced can also contribute to more accidents. In the rush to meet tight deadlines, warehouse employees are at risk of becoming holiday accident statistics.
Recent Holiday Accident Statistics 
In 2021 alone, OSHA reported 5,424 violations for fall protection. According to OSHA, more than 11% of all forklifts in the United States will be involved in some kind of accident each year. In addition, 42% of the forklift fatalities resulted from the operator's being crushed by a tipping vehicle. Other common holiday accidents in warehouses include slips, trips, and falls, pallet rack collapses, and forklift collisions.



Preventing Warehouse Accidents
You can stop accidents from happening in your warehouse by being prepared. Make sure that everyone who works there knows the safety guidelines and has been trained properly. This will help reduce potential accidents. If someone is operating a forklift, they must have the proper certification. Planning early and making sure your entire staff is up to speed can help prevent accidents in the warehouse. While training can vary depending on the need of the business and the employee, employers need to take the time to assess each need and tailoring their service accordingly. With the right training, you and your team can be sure not to become part of this year's holiday accident statistics.
Learn How to Prevent Forklift Accidents
By understanding the risks associated with many of the most common holiday accident statistics, you and your colleagues can be a part of the solution. A little education and training can go a long way to ensuring that everyone can celebrate the season with their loved ones. These articles offer the guidance, advice, and insider tips you need to stay safe on the jobsite:
Forklifts are slow moving vehicles, which leads a lot of people to underestimate how dangerous they can be. Before you begin work as a forklift operator, read up on all the most common causes of forklift accidents. It's the best way to educate yourself and prevent the most frequent types of incidents from occurring. 
There is risk involved any time pedestrians and forklifts are working in the same space. Thankfully, there are a number of common strategies employed to prevent pedestrian forklift accidents. Start by separating foot traffic from forklift traffic and you'll be on your way to addressing many of the most common holiday accidents. 
Forklifts account for about one percent of warehouse accidents, yet they produce about 10 percent of workplace injuries. Use this primer to learn how to minimize the odds of an accident. With a clear understanding of how these incidents occur, you'll be on your way to reducing holiday accident statistics in no time. 
Eager to make your warehouse safer this holiday season? Get started with these safety tips that can be used all year round – but especially during your busiest months. They're sure to come in handy.
Do you know the difference between private and public warehouses? The answer might surprise you. Discover all you need to know about the types of warehouses and keeping safe in each one. 
It pays to work smarter, not harder. With a little extra education and experience, your team can minimize the risk of accidents while maximizing efficiency. Use these tips to make the most of your work day while simultaneously prioritizing safety best practices. 

Get Certified and Stay Safe This Holiday Season
Anyone who has ever operated a forklift knows that it is not a task to be taken lightly. These powerful machines can easily cause serious damage if they are not operated properly. That is why it is so important for anyone who plans to operate a forklift to get certified. Forklift certification courses provide essential training on how to safely operate a forklift, and they can help to prevent accidents during the busy holiday season. By taking the time to get your employees certified, you can help to ensure that everyone stays safe during the holiday rush.
If you're serious about making your job site as safe as it is efficient, you'll want to get your employees fully certified to operate forklifts. Avoid becoming another holiday forklift statistic by partnering with FLC. We offer convenient, affordable training that can be completed in about an hour's time. To learn more about our training opportunities, click here or dial 888-278-8896.