The most trusted online resource for OSHA forklift certification and training since 2002
Questions? Call us! (888) 278-8896
Warehouse Safety Tips for the Holidays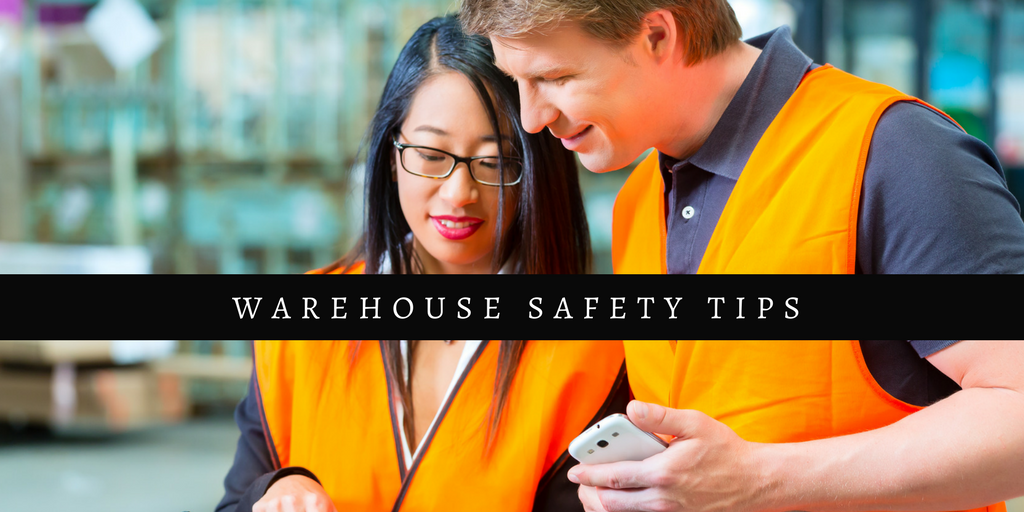 The holidays are usually associated with warmth, good times and cheer. But they're also a time to exercise extra vigilance, especially concerning forklift operation at construction sites, warehouses and other work areas.  The best way for workers and employers to reduce accidents that lead to injuries and fatalities on worksites is to learn the proven most effective daily warehouse safety tips. 
According to the Occupational Safety and Health Administration (OSHA), there are roughly 80-90 fatalities involving forklifts every year. Careless forklift operation also causes nearly 35,000 serious injuries and 62,000 non-serious injuries per year. Plus, more than 1 out of 10 forklifts (11%) in the United States are involved in at least one accident every calendar year. (Source: OSHA)
That means you need a safety plan in place to ensure OSHA compliance. ForkliftCertification.com offers a great selection of training and certification programs to achieve 100% OSHA compliance, at a fraction of the cost you'd expect! Check out our classes today and get started with your upgraded safety plan!

GENERAL WAREHOUSE SAFETY TIPS TO FOLLOW YEAR ROUND
Many of these accidents occur during the holidays. A recent accident in Lyon County, Nevada, underscores the necessity of having proper training in place, especially during this time of year. November and December are typically times where concentration lapses, as many workers are distracted with the holiday hubbub. Make your workplace safer this holiday season by educating your employees on the top warehouse safety tips.
Just as Santa always checks his list twice during the holidays, it's a good idea to have a safety list for your warehouse. Here a few things that will ensure a happy and safe holiday season.
Promote a Clean Workspace
Your warehouse aisles should be free of debris and clutter. Many accidents occur when forklift operators try to swerve and miss a potential hazard. Understanding what the top workplace hazards are and learning how to avoid them properly is one of the most important daily warehouse safety tips for operators to learn.
Gear Up With Safety Equipment
Each worker has their own unique gear. Whether they're gloves, hard hats, steel-toe shoes or other apparel, make sure your workers are properly outfitted for the job. Warehouses contain many materials and objects that often get knocked, dropped, and clipped by on-foot workers and lift operators. Without the right safety equipment, other warehouse safety tips won't be as effective.
Have an Emergency Plan in Place
In the event of a fire or medical emergency, proper planning is the best remedy. When disaster strikes, workers should be able to act accordingly and in a manner that does not cause further danger by workers throwing the top warehouse safety tips out the window.
Plus, here are some additional daily warehouse safety tips for forklift safety. Make sure your forklift has:
– Properly working electrical connections (battery cables, wires, etc.)
– Manufacturer recommended tire pressure
– Secure attachments
– No leaks (oil or other fluids)
– Easy-to-read warning labels (if applicable)
– Working turn signals, horn and other safety equipment and warning systems
– Straight forks and mast

GET FORKLIFT CERTIFICAITON TODAY FROM FLC!
We hope these general warehouse safety tips help your work environment become safer and more productive ASAP. Here's another tip to consider: FLC has a great lineup of certification and training courses for your company to become OSHA compliant. As an employer, you're ultimately responsible for your employees' safety. It's not enough to simply post warehouse safety tips or report accidents when they happen. Proper training requires a proactive initiative on your part – and FLC will show you how to achieve OSHA compliance in no time at all!
These are some ways to make your warehouse (and forklift) safer during the holidays. And remember, it's never too late to schedule your forklift training. Just contact us and we'll make sure your forklift operators certified and are OSHA compliant with the most important warehouse safety tips and protocols. If you're ready to improve your safety program today, click here to get started with the leader in online OSHA compliance, FLC!