Forklift Driver Gift Ideas
The holidays are upon us once again, inspiring the age old question: what kinds of gifts should I buy my colleagues? Forklift driver gifts are a great way to bring a smile to the faces of your team members. This busy time of year warrants a lot of foresight and planning. With warehouses awash with holiday orders, it pays to think ahead and place orders for gifts as early as possible. We've rounded up a few of our favorites – use them as inspiration for all your holiday shopping plans!

Forklift Gift Ideas and Inspiration
Whether you're shopping for a colleague, a friend, or a loved one, forklift gifts are sure to go over well. Ranging from the practical to the silly, these ideas will delight and inspire the forklift lovers in your life. Keep them in mind as you shop around for gifts!
Toy Forklift Truck with Pallet and Cargo
Ideal for both the young and the young at heart, forklift driver gifts don't come more adorable than this. This tiny forklift is perfect for kids of forklift operators who are enthralled by their parents' work. It's also a great desk decoration for anyone who works in a warehouse. Skip the batteries – this mini forklift is powered by friction. It even features a manual lifting knob to help load and unload mini cargo and pallets.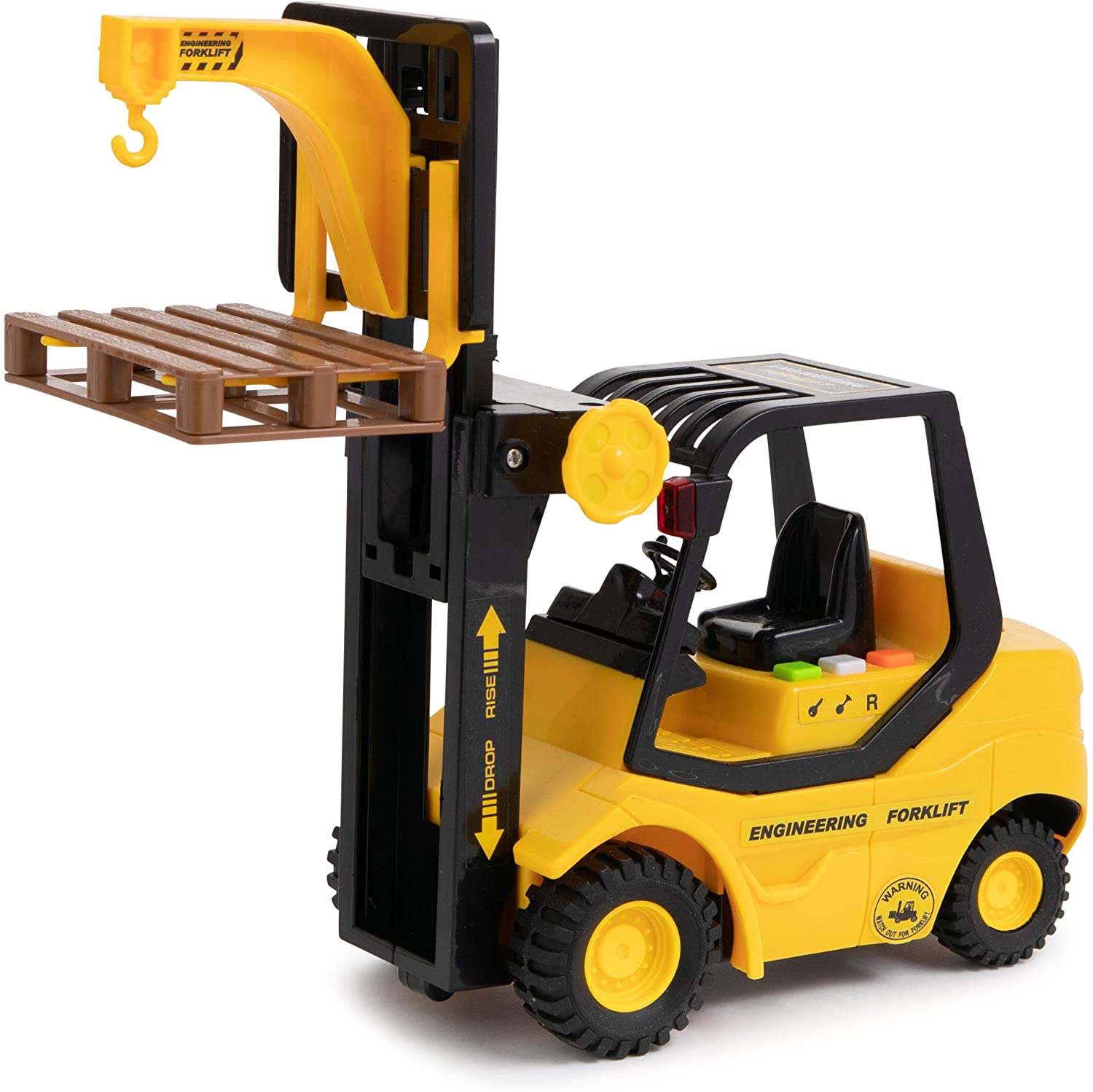 Fork Around Mug
Forklift operators love any opportunity to make fun of their beloved machines. This mug delivers on the humor, with a funny phrase that's sure to delight the entire warehouse. Not all gifts for forklift drivers will be the talk of the break room, but this is sure to have everyone cracking up. Sip coffee, water, or any favorite beverage from this mug and it's sure to become an essential part of the work day. 
Forklift Water Bottle
Speaking of staying hydrated, this forklift water bottle is certain to keep your employees on top of their water intake. Forklift driver gift ideas don't need to reinvent the wheel, after all. Practical gifts like this one are a good reminder to prioritize self care throughout the work day. The illustration is also a great nod to the fact that forklift operators do indeed keep the world moving.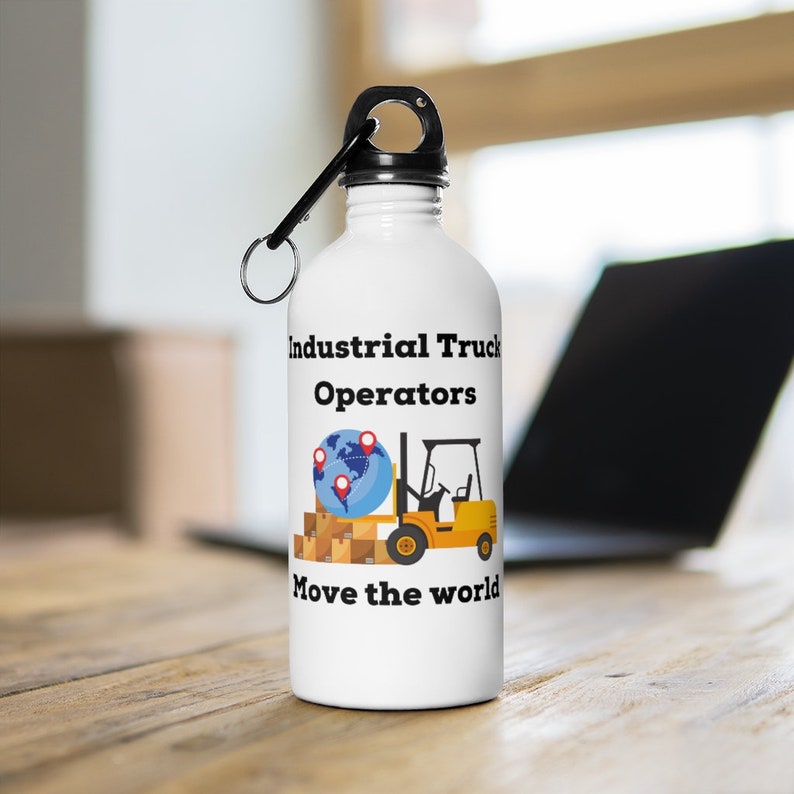 Forklift Keychain
Are your employees constantly forgetting where they placed their keys? This charming forklift keychain is sure to help them keep track. When it comes to forklift gift ideas, this one is sure to make the recipient smile. After all, who wouldn't want a tiny version of their mighty forklift hanging out on their keys? It's a fun option for anyone who drives forklifts.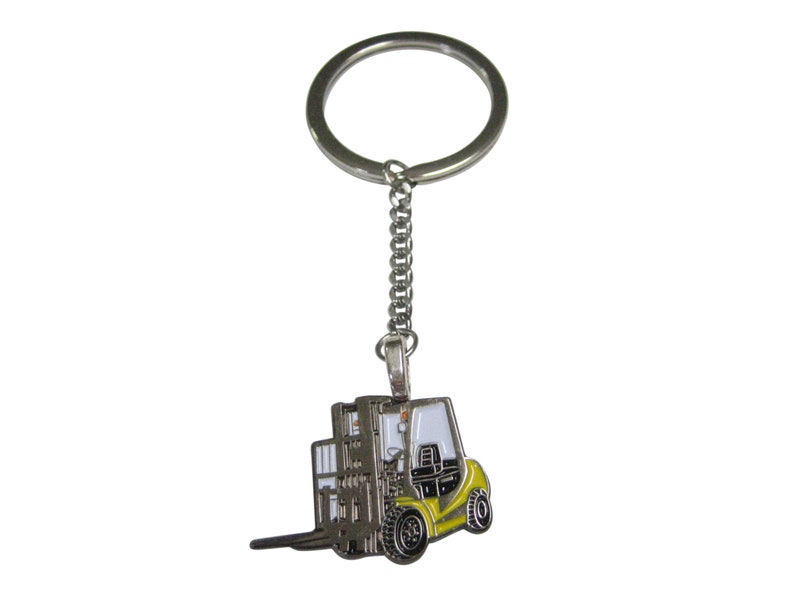 Retro or Funny Forklift Tee
Everyone loves a retro t-shirt. They're even better when they're adorned with 80s inspired forklift art, like this retro tee. Unisex forklift gifts like this one are ideal to present to the entire staff to wear. The classic, colorful design is sure to be in style for years to come. In case you want to be humorous, choose the funny t-shirt below.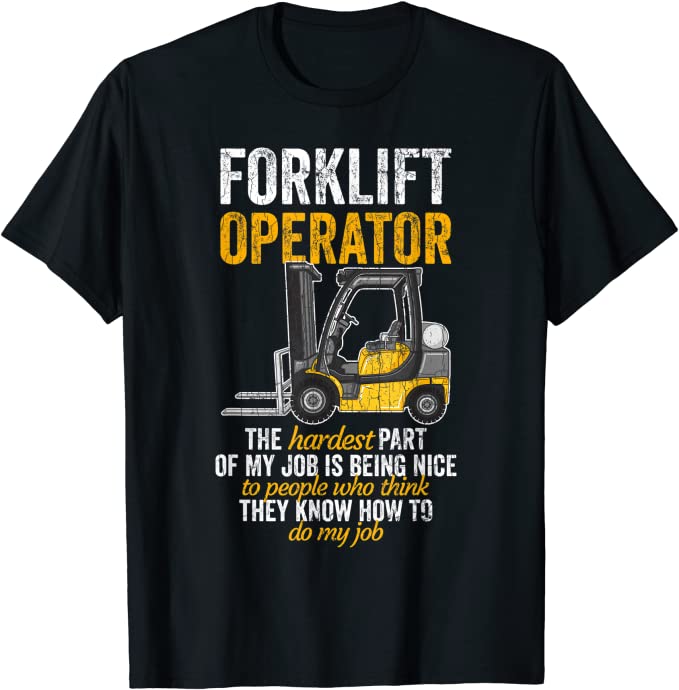 Forklift LED Lamp
For the real forklift enthusiasts in your life, this LED lamp is the perfect addition to any space. It glows a soft green to illuminate a bedroom, office, or bookshelf. You can even add customized text to make this forklift gift idea even more personal. It's the ideal, moody addition to your home or office decor.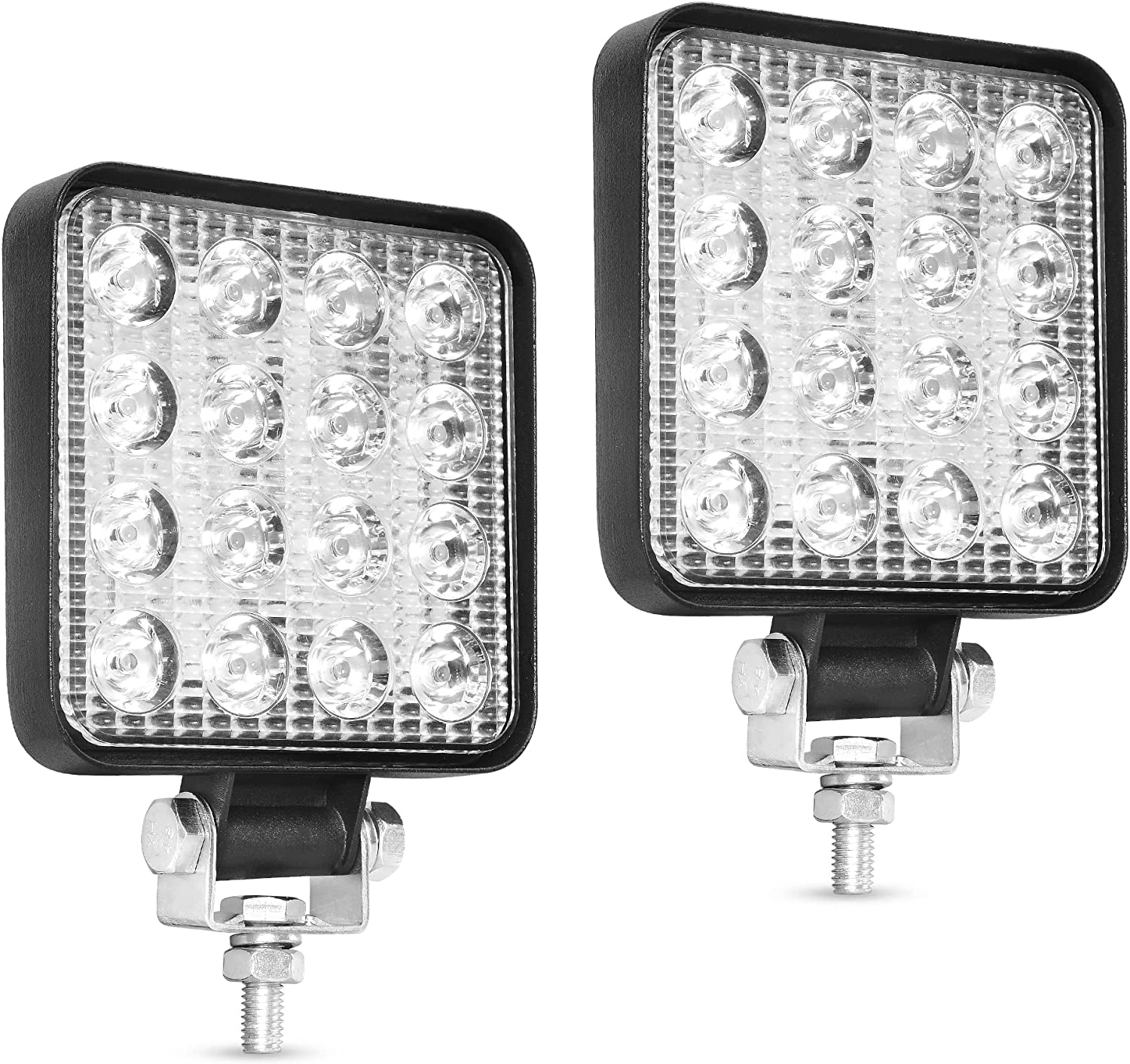 Photo Credit: Amazon
Forklift Operator Belt Buckle
Forklift operation isn't just a job, it's a lifestyle. Such a vocation warrants a stylish belt buckle to tell the world about your passion. Forklift driver gifts don't come more fashionable than this! Pair it with your favorite PPE for a look that's as safe as it is stylish.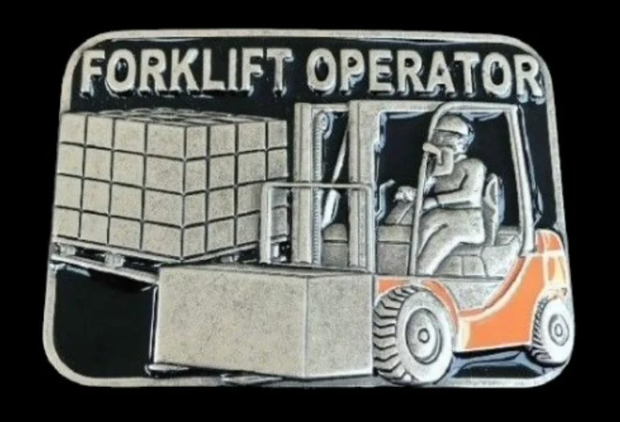 Photo Credit: Etsy
Practical Forklift Driver Gifts
Some of the very best forklift driver gifts are the practical things operators can use each day on the job. A magnetic clipboard and caddy can help operators stay organized. A magnet can keep packing slips, invoices, and work orders from getting lost. The magnetic caddy can be used to store supplies like pens, box cutters, and tape guns. It can also be used as a cupholder, too. 
Another great practical forklift gift is an anti-blind spot mirror. They provide 220 degrees of continuous rearward viewing area. This improved visibility isn't just nice to have – it can actually help keep operators safer behind the wheel. 
If the forklift operator in your life spends a lot of time working outdoors, a forklift canopy may be the perfect gift. These canopies protect from harmful UV rays, keeping the sun off of operators while they work in all conditions. Since they don't obscure the view of the operator, this forklift gift is the ideal addition to any workplace.

Forklift Certification: The Gift That Keeps On Giving
If there's one thing you can do to honor the health and safety of your employees for another year, it's invest in their ongoing forklift training. OSHA requires workers to be forklift certified every three years. If it's been that long for your employees, it's time to refresh their training. At FLC, we offer convenient, affordable certification options for new and experienced forklift operators alike. As you shop for forklift gifts this holiday season, be sure to keep our offerings in mind! Learn more or sign up now by clicking here or calling 888-278-8896.