The most trusted online resource for OSHA forklift certification and training since 2002
Questions? Call us! (888) 278-8896
Top 5 Forklift Accessories & Attachments
With the right forklift accessories or attachment, your forklift's function increases significantly. We've rounded up five of the best add-ons that can help your forklift reach new heights – literally and figuratively.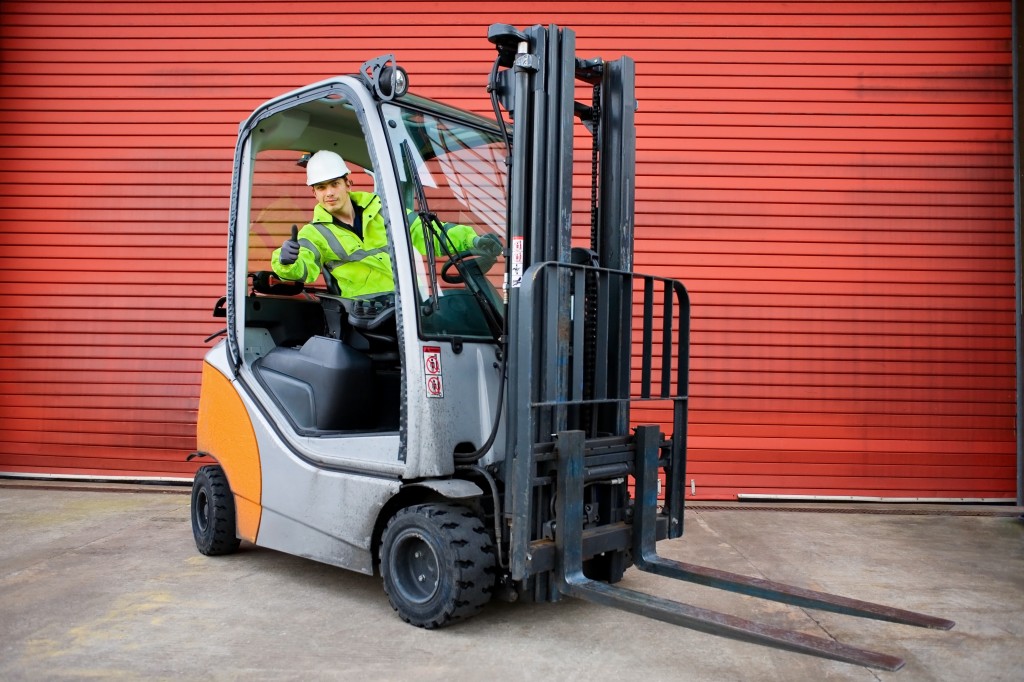 Need an aerial work platform but don't have one? A safety work platform is a great choice. Work platform fork attachments are designed to provide extra stability for workers and can lead to fewer accidents. Make sure your SWP includes safety features, and always adhere to manufacturer safety guidelines.
When you require added flexibility with right-to-left (or left-to-right) positioning, a side shifter offers superior functionality. These forklift accessories are popular for tight spaces in warehouses and other work areas. They are a beneficial forklift accessory because they can move side to side without the lift truck needing to be moved. They can offer more accurate fork positioning and can save employers on fuel consumption costs.
If your forklift has limited horizontal carrying capability, a spreader bar can help move and stabilize larger-than-average loads. They're popular forklift attachments for a variety of industries, including shipping, transportation, storage and many others. Spreader bar forklift accessories attach to the front of the lift and can stabilize a material that can bend when it is lifted and become unstable. They make handling large materials easier and safer, and reduce the risk of damage to nearby structures.
For large pallets, shipping containers and other awkward cargo, fork extensions provide extra stability and additional leverage. Relatively easy to use, they're one of the most commonly-used forklift accessories available today. They involve steel straps that are used to prevent loads from slipping and causing serious accidents. Fork extension forklift attachments are your go-to tool when you need to handle large loads.
This attachment allows your forklift to position loads otherwise inaccessible with traditional forks. Perfect for lifting and lowering hook-mounted loads, hoisting hooks are forklift accessories that have the added advantage of being inexpensive. Ensure proper attachment when using hoisting hooks, and you're good to go!
ForkliftCertification.com gives you comprehensive, quality & affordable forklift training for pennies on the dollar, compared to other expensive outsourced 3rd parties. With years of OSHA knowledge and an expert staff on hand, our coursework is simply the best instruction you and your co-workers will receive.  Students will learn how to operate a forklift safely and properly, and use the various forklift accessories and forklift attachments to improve productivity and reduce accidents.
Plus, our flexible online forklift testing format means that you'll experience little or no lost work time. Our forklift training modules can be done at anytime, anywhere, at your convenience. And with a 100% pass rate, we'll work with you to ensure the forklift safety training content is properly understood.
Get started now. The best time to achieve peak forklift safety is yesterday. FLC forklift training experts are available to talk at (888) 278-8896, and you can also visit the Forklift Certification contact page for additional information.
Accessories, attachments, exclusive insight into proper forklift operation – whatever your safety requirements are, FLC is your partner toward a safer, affordable, more productive working environment.