The most trusted online resource for OSHA forklift certification and training since 2002
Questions? Call us! (888) 278-8896
The Benefits of Pneumatic Forklift Tires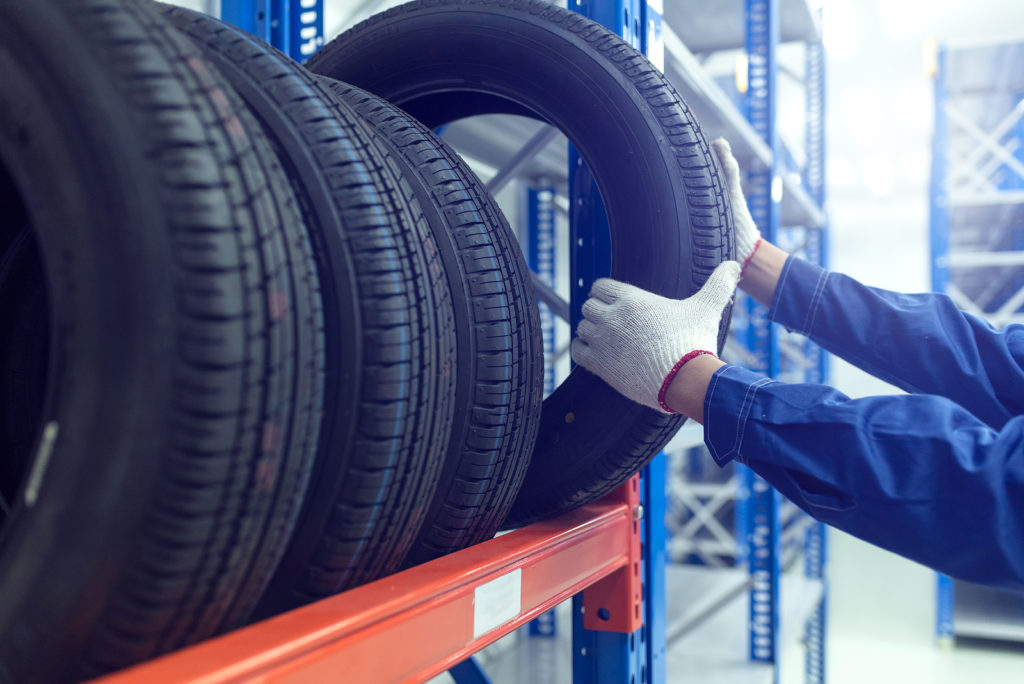 Pneumatic forklift tires look similar to those on a car or truck. But there are differences between pneumatic tires and others. 
Your business needs to teach its forklift operators about pneumatic tires, how they work, and their benefits. In doing so, these operators can ensure that forklifts are equipped with the proper tires. Plus, they can verify that pneumatic forklift tires are working correctly and address any performance issues before they escalate.   
What Are Pneumatic Tires for Forklifts?
Pneumatic forklift tires offer outstanding performance and versatility in comparison to other types of tires. They ensure forklift operators can maintain a firm grip, even when they are driving on rough terrain. 
Operators frequently install pneumatic tires on forklifts used at construction sites, lumber yards, and warehouses. They may use solid or air pneumatics. Solid pneumatic forklift tires consist of rubber. Comparatively, air pneumatics are filled with air. 
Why Are Pneumatic Tires Used on Forklifts?
Pneumatic tires can be used indoors and outdoors. The tires are intended for use on a wide range of surfaces. And they minimize the risk of bumping, shaking, and similar problems that otherwise can increase an operator's risk of tip-overs and other accidents. 
In addition, pneumatic tires come equipped with thick tread. As such, pneumatics can provide superior traction relative to cushion tires. 
Pneumatic vs. Cushion Tires
The pneumatic vs. cushion tires debate is ongoing. With a clear understanding of both types of tires and their respective advantages and disadvantages, you can determine which ones work best for your company's forklifts. 
Pneumatic tires are terrific for forklift operators who must travel over bumps, potholes, and other road hazards. They are proven to perform well in myriad work environments and help operators seamlessly maneuver a forklift on both smooth and rough surfaces.
Meanwhile, pneumatics tend to produce little to no noise. They can also be used indoors and won't scratch or damage floors. 
On the other hand, pneumatics can be more expensive than other forklift tires. The air pressure of pneumatics must be monitored regularly. Otherwise, if a pneumatic tire gets punctured or damaged, it can go flat. At this point, it becomes impossible for an operator to safely drive their forklift. 
Cushion forklift tires have more rubber than their pneumatic counterparts. The tires fit into a small frame, which can help an operator easily maneuver their forklift in narrow aisles or other tight workspaces. 
Conversely, cushion tires offer less traction than pneumatics. Therefore, they can be less reliable than pneumatics when used outdoors.
Are Pneumatic and Cushion Tires Interchangeable?
Can you put pneumatic tires on a cushion tire forklift? Ultimately, pneumatic and cushion forklift tires are not interchangeable. This is due to the fact that pneumatic and cushion tires require different frames. Thus, pneumatic tires won't fit on cushion tire frames, and vice versa. 
Maintenance Tips for Pneumatic and Cushion Tires
Follow manufacturer's guidelines for pneumatic and cushion forklift tire maintenance. Regardless of what type of tires are used, address any signs of wear and tear immediately. 
Moreover, if a forklift tire appears to be deflating or looks flat, replace it. In this instance, ensure that the tire is replaced by a qualified mechanic. Keep an eye out for cracks or other damage that may require tire repair or replacement going forward, too.

Get Help with Forklift Tire Maintenance
Your business wants its workers to understand forklift tire maintenance. By offering forklift certification training, you can help your workers identify forklift tire problems and other issues. You can ensure that your workers can alleviate these issues without delay. 
ForkliftCertification.com offers a best-in-class forklift certification training program. We can teach your workers about tire maintenance and other forklift safety topics. Our program can even be completed in as little as one hour. Get started today!