Forklift Train the Trainer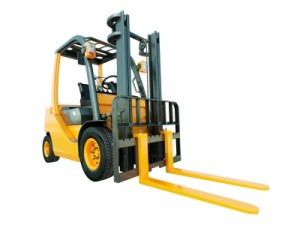 Maybe you are an employer who is looking to train a qualified forklift operator to become a designated forklift trainer and want to find the best forklift train a trainer course. Maybe you are a certified forklift operator wanting to improve your career prospects. Whoever you are, our forklift train the trainer course is just what you are looking for.
By bringing the forklift train the trainer course in-house, you, as an employer, will save the expense and hassle of packing your forklift operator on a road trip to a study center while you pay for his wages, his travel expenses and his down time. The only thing you need to forklift train the trainer is a computer and an Internet connection. Our forklift train the trainer training is available any time, any place.
Forklift Train the Trainer Certification – Benefits to the Employer
Save Time and Money with Our Forklift Train the Trainer Program
Most other types of forklift train the trainer certification courses require employees to travel to an off-site facility to complete their training. That leaves you, the employer, to cover their wages, travel expenses, and time off. We at ForkliftCertification.com think there's a much better and smarter way to offer this education, in the way that is more aligned with modern times.
With our forklift trainer certification course, you can:
Save money by offering the train the trainer course in-house
Avoid any downtime from your daily operations, since travel and time off won't be necessary
Provide your workers with the easiest way to complete the quality train the trainer education they need; one that only requires a computer and an internet connection
Enjoy the convenience of 24/7 access to the course
Get lifetime OSHA updates – we'll be the first to tell you if OSHA release any new information that might affect your company's compliance with forklift train the trainer certification.
Receive documentation of forklift train the trainer certification is available immediately after completing the forklift train the trainer training. OSHA loves documentation!
No need to re-certify.

Forklift Train the Trainer Course – Benefits to the Trainee
Whether you are a powered industrial truck driver looking for a new and better job or using your initiative to gain a promotion at your current workplace, forklift train the trainer materials offer you the following advantages:
Our course is convenient and self-paced. You can study anytime, anywhere you have access to a computer and to an Internet connection. Complete the forklift train the trainer course in your own time before work, on your lunch break or after work. Your employer will be really impressed that you improved your value to the company without spending his time and money!
You can quickly become the forklift train the trainer expert within your organization.
You will learn the OSHA requirements. This in itself is worth a few extra dollars in your pay packet wherever you go in the country, in whatever industry where forklifts are used.
We give you free OSHA compliance tools.
We provide you with OSHA updates to help you keep your training program compliant and up to date.
Once you have completed the forklift train the trainer course and certification, it's up to you how to design your own forklift training course. OSHA doesn't want to micromanage whether you provide the training by face to face teaching, video conferencing or designing your own forklift trainer computer game. What they want is your company's compliance with their regulations.
This means that, once you have completed the forklift trainer certification, you can:
Conduct the practical assessment wherever, whenever
Choose how you perform it
And decide what pieces of information you've learned from your experience that you feel are helpful for the testing employees
The Benefits of Our Forklift Train the Trainer Program for Your Business
Not only does our forklift trainer certification come with some incredible features that you won't find with any other course but it also comes with some great benefits for your company when you enroll your employees. It truly pays to invest in forklift train the trainer training, and here's why:
Save money with in-house forklift training and eliminate the need to travel to an offsite facility
Control the content your employees learn in forklift training
Modify the information as needed to suit your workplace and daily processes
Train new operators around your schedule, maximizing productivity
Schedule the forklift trainer certification courses whenever you want, from a few times per week to once a season
Stay on OSHA's good side with high-quality, compliant forklift training
Never worry about training renewals
Enjoy peace of mind knowing you are always compliant with industry regulations and safety standards
Work with the best of the best operators to improve your bottom line
Are you ready to boost your business with top notch, online forklift train the trainer certifications? ForkliftCertification.com has got you covered with our unique forklift truck instructor training to teach and certify new employees, all right within your company and under your guidelines. You trust your own reliable workers to guide new employees through the practical assessment, and you can trust us to provide them with the comprehensive online forklift training they need to qualify for certification.
Why are We the Best Provider of Forklift Train a Trainer Material?
Forklift train the trainer training is what we do best. Not only do we provide 100% OSHA compliant forklift training and certification but we also provide you with the train the trainer certification you need to make the most of our cutting edge forklift certification programs.
We have more than 20 years of experience operating large forklifts and shifting the biggest, most expensive loads. We have attended forklift training courses and designed our own forklift training and forklift train the trainer courses.
Our initial aim was to solve a problem – how to train and certify forklift operators – and to make that solution as easy as taking aspirin for a headache. On top of that, we pride ourselves on being tops in customer service.
Every customer contact, whether it is about something easy like checking shipping status or answering questions about our forklift train the trainer materials, is an opportunity to serve and an opportunity to learn.
What is Covered in the Forklift Train the Trainer Course?
Basically, the ForkliftCertification.com train the trainer certification program teaches experienced operators who are already certified how to teach other new workers to operate forklifts properly and safely, following all the right protocols. They provide instruction and guidance, and lead a practical in a safe environment to test the worker's skills. The combination of written and practical training is the most effective at preparing workers to operate forklifts safely and avoid preventable accidents. As the forklift trainer, you are directly involved in this important training process.
Online Forklift Train the Trainer Course
This online train the trainer certification course is completed in-house.
Eliminates the hassle and travel expense of attending a training seminar.
All that is needed is a computer and internet connection to succeed.
Training is available anytime, anywhere.
The trainer can then use our FLC Forklift Training Kit or yours to train and certify your operators.
Additional Information
Our forklift train the trainer certification is ideal for companies that already have a forklift safety training program in place and want additional certification for their designated trainer/evaluator. It is also for companies that need additional training and a recognized certificate for a qualified operator to become the designated trainer.
We make it easy for you to offer quality, uncomplicated forklift trainer certification:
Certificate of completion available immediately upon completion.
No need for Forklift Trainer Re-Certification.
Lifetime OSHA updates.
You'll hear it from us first if there is anything new from OSHA that might affect your company's compliance.
Trainer Certification
If you've been considering becoming a certified forklift trainer to help the new employees at your workplace be prepared to operate forklifts as safely as possible, here are some advantages of our program:
Quickly become a certified forklift training expert at your organization
Convenience of an online self-paced course
Learn OSHA requirements
Critical OSHA updates ensure your program stays current and compliant
Free OSHA compliance tools
How to Develop A Powerful Industrial Truck Operator Training Program
This content is intended to be used for training purposes only. It is not a substitute for any provisions of the Occupational Safety and Health Act of 1970, or for any standards issued by the U.S. Department of Labor's Occupational Safety and Health Administration (OSHA).
Before you begin developing your operator training program you should become familiar with the OSHA standard for powered industrial trucks and any operator's manual pertinent to the equipment you have in your workplace.
1. IDENTIFY YOUR OPERATORS
First, you need to determine the employees that will be required to operate powered industrial trucks in your workplace. If an employee has other duties, but sometimes operates a powered industrial truck, training must be provided.
2. IDENTIFY THE TYPES OF POWERED INDUSTRIAL TRUCKS YOU HAVE IN YOUR WORKPLACE AND THOSE EMPLOYEES WHO WILL BE REQUIRED TO OPERATE THE VEHICLES.
There are many different types of powered industrial trucks. Typically, these types of vehicles are known as forklifts or lift trucks. Some types of trucks are not capable of being ridden by the operator. These are also covered by the OSHA standard and training is required. Some trucks are fitted with attachments purchased from the manufacturer. The use of these attachments may affect the manner in which the truck is handled; therefore training on the use of the attachment would also be required. If your employees will be expected to operate several different types of powered industrial trucks, then training is required on the unique handling characteristics of the vehicles.
3. METHODS OF TRAINING
Once you have identified your truck operators and types of trucks you have in your workplace, you should determine the methods of training you will use.
Training must consist of a combination of formal instruction and practical training. Using both methods is the only way to ensure that the trainee receives and comprehends the instruction and uses the information to safely operate a powered industrial truck. Note that the formal training need not take place in a classroom. Discussions can consist of the trainer talking to the trainee and explaining the training material, either in the workplace or in another location. The training must, however, include an explanatory element as well as a practical element.
4. WHAT DOES THE OSHA STANDARD REQUIRE?
Forklift Training shall consist of a combination of:
Formal instruction (e.g., lecture, discussion, interactive computer learning, video tape, written material)
Practical training (demonstrations performed by the trainer and practical exercises performed by the trainee)
Evaluation of the operator's performance in the workplace. [29 CFR 1910.178(l)(2)(ii)]
The standard requires employers to develop and implement a forklift training program based on the general principles of:
Safe truck operation
Types of vehicle(s) being used in the workplace,
Hazards of the workplace created by the use of the vehicle(s),
General safety requirements of the OSHA standard.
Using visual aids has several advantages, including:
The employees being trained remain more attentive, thereby increasing the training's effectiveness
The trainer can use visual presentations to ensure that the necessary information is covered during the training
Graphical presentations make better use of the training time by decreasing the need for the instructor to carry on long discussions about the instructional material
Trainees have greater retention of information learned from graphical presentations
While some employees can learn instructional material while seated in a classroom, other employees may learn best by observing an operation (demonstration) and/or by personally performing an operation (practical exercise).
In most cases, a combination of different training methods provides the best training in the least amount of time.
Once you have selected the method of training, then the content of the training program must be considered to include all pertinent training items.
5. TRAINING PROGRAM CONTENT
The following is an outline of a generic powered industrial truck operator training program:
Characteristics of the powered industrial truck(s) the employee will be allowed to operate:
Differences from the automobile
Controls and instrumentation: location, what they do, and how they work
Engine or motor operation
Steering and maneuvering
Visibility
Fork and/or attachment adaption, operation, and limitations of their use
Vehicle capacity
Vehicle stability
Vehicle inspection and maintenance the operator will be required to perform
Refueling or charging and recharging batteries
Operating limitations
Any other operating instruction, warning, or precaution listed in the operator's manual for the type of vehicle the employee is being trained to operate
The operating environment:
Floor surfaces and/or ground conditions where the vehicle will be operated Composition of probable loads and load stability
Load manipulation, stacking, unstacking
Pedestrian traffic
Narrow aisle and restricted place operation
Operating in classified hazardous locations
Operating the truck on ramps and other sloped surfaces that would affect the stability of the vehicle
Other unique or potentially hazardous environmental conditions that exist or may exist in the workplace
Operating the vehicle in closed environments and other areas where insufficient ventilation and/or poor vehicle maintenance could cause a buildup of carbon monoxide or diesel exhaust
After the training program has been completed, the employer must evaluate the trainee's knowledge and skills and determine that the employee is competent to operate the truck safely.
If you are ready to get this project off your desk once and for all and enjoy the time saving benefits of a turn-key forklift safety program you can order your kit by clicking on the link below
Click Here to get started or call us with any questions at 888-699-4800.
If you've been looking for the best and most convenient way to train your employees to train your new operators, then look no further than the comprehensive, OSHA-approved forklift train the trainer course with ForkliftCertification.com.