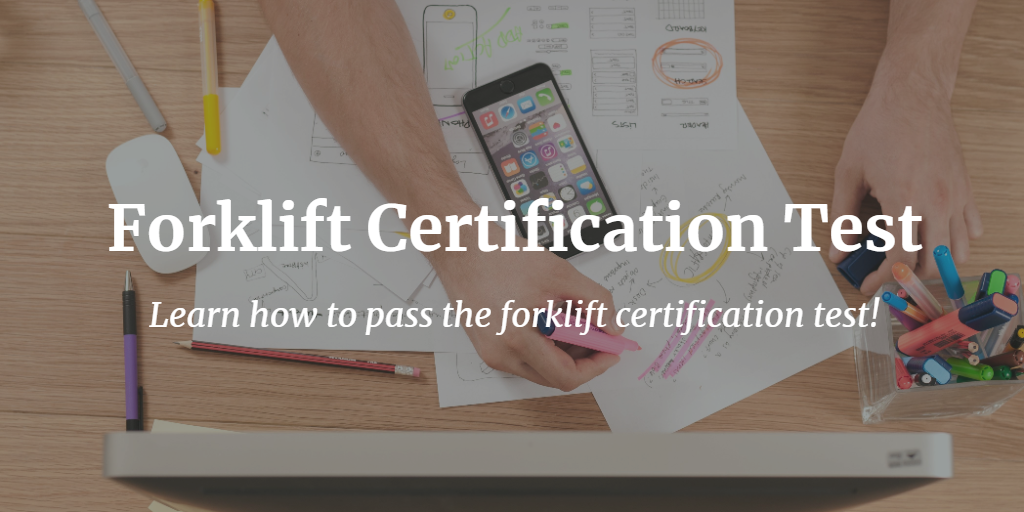 ForkliftCertification.com gives your business a smart, safe solution to all your forklift certification test needs. Without a well-trained forklift fleet, you're rolling the dice. And OSHA is always looking out for safety violations. Plus, forklifts can be a very hazardous vehicle, especially when operated by someone without proper credentials.
The statistics are sobering (and staggering), but they bear repeating. Approximately twice per week, someone dies as a result of improper forklift practices. There are thousands of serious accidents (and many smaller, unreported instances) every year. It's easy to see why an OSHA-compliant forklift certification test is so critical to you and your co-workers.
Don't take chances with your forklift safety program. If all of your employees or co-workers aren't certified by OSHA, your company could be looking at severe fines and penalties. ForkliftCertification.com offers a trio of forklift certification tests designed for forklift operators of any skill level. With our training content and forklift written test questions, you're prepared to handle job challenges in a safe, measured manner.
What is a forklift certification test at ForkliftCertification.com, why is it important, and how can you get started today with your practical forklift test? Let's review our OSHA compliance training, what you need to know about our forklift certification test questions and more.

Forklift Certification Test FAQs
What is a Forklift Certification Test?
A forklift certification test is actually two components: a forklift practical test in front of a computer, and a skills evaluation after successful completion of the first test. Once your employees pass both forklift practical tests, they're fully OSHA compliant!
An OSHA forklift certification test will determine if a worker is qualified and has the knowledge to operate forklifts. The forklift training program teaches employees what they need to know to operate a forklift properly, inspect the equipment, assess the environment, and recognize and avoid hazards. It is mainly a forklift safety test that ensures workers are capable of helping to prevent accidents in the workplace. The forklift certification test questions cover everything from operating and inspecting the equipment for any hazards to how to properly handle a load and how to navigate a warehouse including driving on ramps and around blind spots.
The written forklift training test and practical led by a trained supervisor confirms the competency of the worker and qualifies them as ready to operate equipment in a safe manner. ForkilftCertification.com has the training you need to get everyone OSHA compliant – sign up today!
What is Involved with a Forklift Certification Test?
The forklift certification test includes basic questions about safety and forklift operation. The hands-on evaluation tests everything learned during the first test, and is conducted by the employer to confirm they're ready to safely operate a forklift.
The qualifying forklift certification test covers both forklift-specific and workplace-related topics.
Students are tested on:
Operational instructions
Load weight and height capacity and limitation
The differences between the types of forklifts
Maintenance of the forkliftRefueling and recharging the truck
Maneuvering and steering
Center of gravity of the lift
Daily inspections
Worksite topics include:
The condition of the ground surfaces
Driving on ramps and slopes
Working around pedestrians
Operating in tight, narrow spaces
Driving in hazardous environments
Operating outdoors in various weather conditions
Once trainees have passed both the written OSHA forklift certification test and the skills forklift training test, they will be able to print their operator card and begin work! They will be certified and compliant with all OSHA forklift test requirements. ForkliftCertification.com is here to help with written test, skills test, and onsite evaluation. With our training packages, you have everything you need to become OSHA compliant.
Why Do You Need a Forklift Training Test for All of Your Employees?
Without the forklift certification test, there's no way to verify your employees are able to safely operate drive forklifts. A forklift training test is the foundation of full OSHA compliance!
Not only is a forklift test crucial for improving the safety in the work zone and helping to prevent accidents but it is also an essential tool for limiting liability, decreasing the risk of fines, and reducing the amount of costly equipment repairs for the employer. These all add up to fewer costs for you and increased productivity. OSHA guidelines state that all employers are required to provide their workers forklift training. This involves OSHA forklift certification tests, written test questions, and more.
Do you have the resources to handle this training alone? Most companies don't – that's why they rely on the OSHA experts at ForkliftCertification.com to provide forklift certification tests and all related content. When you choose the OSHA forklift certification test from ForkliftCertification.com, you are also ensuring your employees are OSHA-compliant and up to date on the latest safety protocols. The forklift test questions will make sure that you're letting only those who are knowledgeable in forklift safety to operate your machines. And the best thing is, all of your OSHA compliant training can take place in less than one hour!
How Long is Forklift Certification Valid For?
How long does forklift training last, you might ask? The training itself can typically be completed in about an hour's time, though the lessons you'll learn will stick with you for a lifetime. OSHA requires that all forklift operators be recertified every three years. If you decide to train via ForkliftCertification.com, that renewal process is included for free. Knowing how often does a forklift trainer need to be recertified can really ease your mind when it comes to future career plans.
What are the Different Forklift Licenses?
When you train with ForkliftCertification.com and pass your forklift certification test, you'll receive your forklift license immediately. This will allow you to legally operate forklifts in the workplace. The following classes of forklifts are covered by our training:
Class 1: Electric Motor Rider Trucks 

Class 2: Electric Motor Narrow Aisle Trucks 

Class 3: Electric Motor Hand or Hand/Rider Trucks 

Class 4: Internal Combustion Engine Trucks – Cushion (Solid) Tires 

Class 5: Internal Combustion Engine Trucks – Pneumatic Tires 

Class 7: Electric and Internal Combustion Engine Tractors 
What Does a Forklift Certification Test Consist of?
The forklift certification test will feature general knowledge questions about forklifts and how to safely use them in the workplace. Don't know much about forklifts? There's no need to worry. Everything on the test will be covered in detail during training. Our goal is to set you up for success! You'll also be required to complete a more hands-on skills evaluation conducted by your employer. There's no need to worry about the content of either exam, as you'll learn everything you need in training beforehand. While we don't offer practice questions ahead of time, there are plenty of resources on our website to help you earn a passing score. 
The Affordable and Comprehensive Forklift Certification Test Alternative
Traditionally, forklift training was a major hassle for companies looking to become up to date with the latest OSHA forklift certification test regulations. In years past, many firms tried to "go it alone" and administer their own training courses. This was a costly and very time-consuming undertaking. Many employers weren't sure if they were including all of the important forklift test questions needed to properly qualify workers. Other businesses would let an OSHA forklift certification test "expert" handle their forklift training test needs. And while this method took up less time, it was extremely expensive.
But since 2002, ForkliftCertification.com has been the preferable third way. Since our staff includes professional forklift drivers and safety experts in all matters related to OSHA, we take care of the details so you don't have to. Our online forklift certification tests are the best money can buy. And once your drivers have completed their course, and passed all forklift certification test questions, official papers are only a few clicks away. It's that simple – and inexpensive, too!
We also always provide 3-year renewal certificates free of charge if your workers completed their initial forklift test with us.
THE BENEFITS OF OUR FORKLIFT CERTIFICATION TEST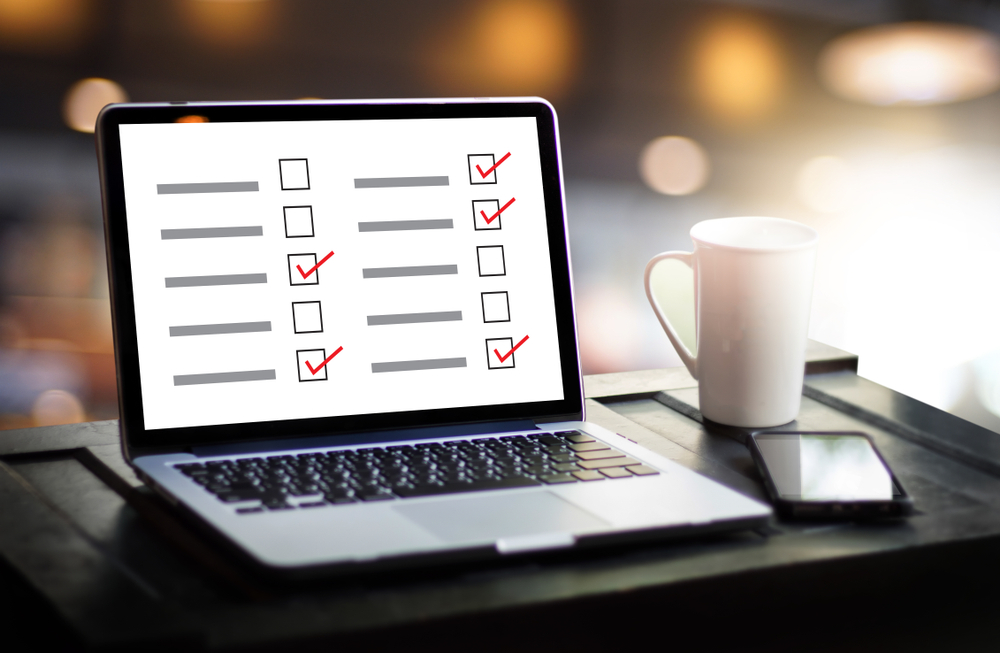 When you choose us for all of your forklift training test needs, you can enjoy these benefits:
✓ The program takes only about one hour to complete
✓ The forklift training modules can be accessed on any device with the internet, 24/7
✓ The course and OSHA Forklift test costs only $299 per employee
✓ All training courses come with all the handouts, checklists, and guidelines you need to lead the training and forklift test
✓ All of the important forklift test questions
✓ Operator card certificates are available to print instantly after completing the course
Three Training Programs to Fit Your Needs
Each of our three training programs offers high-quality information and all necessary forklift test questions to be compliant with OSHA forklift certification test standards and the most effective for operators. With these programs, you will be sure to pass your forklift training test with flying colors.
Each of our three primary forklift certification tests are created by experienced forklift drivers, past and present. With the passion and commitment you'd expect from dedicated professionals, our OSHA forklift certification tests are comprised of:
1. Forklift Train the Trainer 
The Train the Trainer course teaches already-certified forklift operators how to deliver information to new workers and prepare them for operating forklifts safely. You can have more control over what and how your new employees are trained and can save valuable time and money with your own in-house educators.
2. Forklift Training & Certification Kit 
The Forklift Training & Certification Kit teaches new workers the fundamentals of operating a forklift, including how to maneuver around corners, blind spots, and ramps, and how to perform equipment inspections. Students will also learn how to recognize and avoid hazards to lead to injuries and fatalities every year. The program is compliant with OSHA regulations and provides you with well-trained employees who have successfully passed all forklift certification test questions.
3. Forklift Certification & Training Bundle Package 
Our Bundle kit combines the training program with our Train the Trainer course to save you money if you have workers that need to be certified and have a passion for helping others.
In addition to our forklift practical tests, we also provide free three-year forklift certification renewals.

Take Your Forklift Certification Test Today
Are you planning on taking a forklift training test? Learn more about our forklift certification test content, study tips and more from ForkliftCertification.com! To get started on your forklift certification test, contact us today. If you have any questions about our OSHA forklift test, call us at (888) 278-8896, or check out our contact page to request a quote, access more information and learn everything you need to know about the OSHA forklift certification test. ForkliftCertification.com is the top online provider for your forklift training test needs.
ForkliftCertification.com is your one-stop shop for Forklift Certification Tests and Forklift Training Tests! We teach and test workers on Warehouse Forklifts, Pallet Jacks & Order Pickers, and Rough Terrain Forklifts. You can purchase the specific training course you need, or get all three with our Training Kit.
Thanks for visiting our website – we look forward to helping you improve your workplace and achieve your goals with the best quality training programs and forklift test guidelines.