How to Get Forklift Certification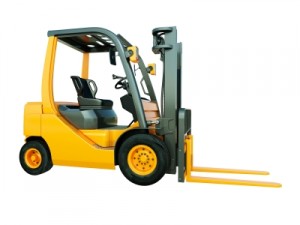 OSHA forklift certification is critical for your business and its employees. Your company can offer certification to verify its workers can legally operate forklifts. At the same time, your employees can complete a forklift certification training program to become more productive and efficient than ever before. Plus, they can improve workplace safety and help your company avoid forklift accidents, injuries, and fatalities. 
ForkliftCertification.com understands how to easily train and certify forklift operators using a proven OSHA-compliant system. We offer a forklift certification program that works well for businesses of all sizes and across all industries. And we are happy to explain how and why your business can benefit from our simple, affordable, and effective online forklift certification program, too.  
Is Forklift Certification Necessary?
Forklift certification is an OSHA requirement. If your business employs forklift operators, it must ensure these workers are OSHA-certified. Otherwise, your company is subject to OSHA fines and penalties.  
FLC provides OSHA forklift certification for workers of all skill and experience levels. We offer the following forklift certification programs:
1. Train a Trainer
You can use our Train a Trainer program to help one of your workers become an OSHA-approved forklift safety trainer. The program is available for $149 and lets you have an OSHA-compliant forklift safety trainer on your staff.
    " Many businesses that operate forklifts at work have found that designating a trusted employee to handle the forklift safety training and certification not only saves time, but keeps everything in-house…which by the way is how OSHA prefers it."
2. Employee Training Kit
For $299, you can purchase our Employee Training Kit to get your entire staff in compliance with OSHA standards. Our kit provides seamless access to a wide range of learning materials. And it ensures your workers can earn their forklift operator certification online, at their convenience, too. 
3. Bundle and Save Package
Choose our Bundle and Save package to save big on forklift operator certification. The package includes our Train a Trainer program and Employee Training Kit for $399, so you save $50 by buying both at the same time. 
The fact is you may have a forklift training and certification issue today. But the problem isn't going away for good. You probably know that every three years your employees have to do it all over again. And let's not forget about new hires, either. New hires need to earn a forklift certification card before they can start working at your jobsites. 
Whether you have one or 100 forklift operators to certify, the task at hand doesn't change. And who has the time to research all the regulations and laws to make sure you got it right? Where do you start? 
Lucky for you, there's good news. We have already done all the research and development on your behalf. We offer a forklift certification program that is already being used by small businesses, industry-leading corporations, and government agencies every day. Our program even helps forklift operators pursue their career goals. 

Offer Forklift Certification and Add Top Talent
Your business wants safe, productive, and efficient forklift operators on staff. Thanks to forklift certification from FLC, you can move one step closer to achieving your goal. 
Top talent wants perks like certification training as they look for the best forklift jobs. By offering FLC's forklift safety certification training, you can help your company stand out to skilled job seekers. The result: you can position your business to add outstanding forklift drivers now and in the future. 
Identify the Top Forklift Operators
We want to help you hire exceptional forklift operators and keep them happy. As part of our efforts, we're offering the following suggestions for choosing the right person for a forklift operator job: 
They should be trustworthy, loyal, and have at a minimum three years of actual hands-on experience in the operation of the type or forklifts used at your facility. 

They should have the ability to recognize hazards in the workplace and the authority to remedy them. 

They should have the knowledge, training, and experience to evaluate operators and a working knowledge of correct operations of the equipment. 

They must consistently demonstrate the ability to keep themselves and others safe when operating a forklift. 
We have devised a simple self-paced program that takes care of all the classroom safety training in a simple manual form.  There are special DVDs with PowerPoint presentations to make sure your workers can use myriad educational materials to learn OSHA forklift operator requirements. In addition, there are simple forms for your designated evaluator to complete while performing the hands-on assessment. 
Steps to Get Your Workers OSHA-Compliant
Here are the steps to ensure that your workers can become OSHA-compliant forklift operators: 
Review and follow the step by step instructions in the Trainer's Manual. 

Sit your operator(s) down in a quiet well lit place. 

Print the operators manuals for each operator and type of equipment used. 

Have them read the content and jot down any questions they may have. 

Give them the multiple choice test covering what they learned. 

Review the test and answer any questions they might have. 

Conduct the site-specific hazard recognition (like the gas main next to the dock as an example, or the low sprinkler, or the hole in the floor…you get the picture… and your trainer gets a handy guide to walk them through the process). 

Complete the critical hand-on evaluation. The trainer gets a simple checklist to document this most important element of the certification equation. 

Print OSHA certificates of completion and wallet cards.
Companies that have hundreds of operators and others that have just a few to certify have discovered the secret to easy and evergreen forklift certification and training.
Select FLC for Forklift Operator Certification
Your business wants forklift operators who value safety. With FLC, you can employ forklift operators who do their part to help you maintain a safe work environment. 
We are the top choice for online forklift certification in the United States. Our training program lets your workers earn their forklift certification in as little as one hour. Your workers can even finish their training on their computer or mobile device 24/7. 
FLC makes it simple to enroll your workers in forklift operator certification. Contact us online for more information. Or, call us today at (888) 278-8896.