Take Care of Your Workers with Forklift Certification in Cincinnati, OH
Cincinnati is a growing city, one of the largest in the state. Many organizations make this metro area their home, including companies in food packaging, retail, and manufacturing. Companies in these industries have one common dilemma, which is to get their forklift operators certified. OSHA requires all forklift operators to be trained and certified before they are allowed to operate the equipment. Failure to do so can be costly to a company. Fortunately, ForkliftCertification.com is the answer with online forklift certification classes in Cincinnati, Ohio.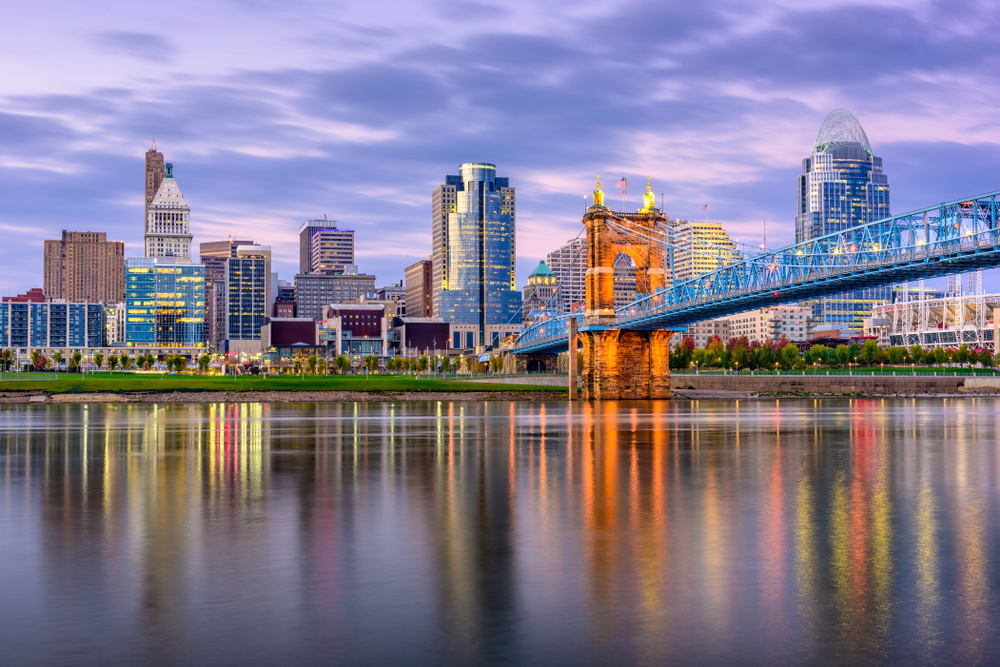 We offer: 
✓ Affordable pricing
✓ Online instruction
✓ 100% compliance with OSHA
✓ All necessary documentation is included
✓ Training for renewal is free
✓ Much more
Turn to FLC for Forklift Training in Cincinnati
To protect your company and your workers, you need to ensure all your operators are certified to operate a forklift. Fortunately, FLC makes it easy with our courses that can be completed anytime and anywhere.
Consider how these courses will work for your company.
This practical Cincinnati forklift certification course prepares operators for their job by training them on basic safety concepts along with more advanced skills.
If your company wants to be its own training resource, this forklift certification course will provide you with the necessary skills and certification.
Get everything you need for your company with the Bundle Package, which provides exceptional value. You will receive comprehensive training and safety expertise with both courses on forklift certification listed above. Save more money with a reduced rate on the package.

Why You Need Forklift Certification in Cincinnati
Not only does forklift certification in Cincinnati, Ohio protect the company and employees with 100% OSHA compliance, it helps prevent forklift accidents. Workers are better prepared for the hazards that come with operating a forklift to help them prevent an accident before it occurs. Without this training, you set your business up for many costly consequences.
Heavy fines from OSHA for non-compliance

Damage to property which must be repaired

Medical bills for

injuries

Negative reputation

Costly insurance premiums

Much more
You can protect your company with certification through FLC. We're your best option for forklift training in Cincinnati.
The Benefits of Forklift Training
Once your workers have gone through the FLC course, they will know how to operate a forklift safely and how to inspect and maintain the equipment. They will be able to identify hazards before they cause an accident. Employees who receive certification from FLC are more confident in their work and often more productive.
Get Your Workers Certified with FLC
Sign up for one of the FLC courses for your company today. We make it easy and hassle-free to get all of your forklift operators trained and certified with FLC to be OSHA compliant. Check it out online or give us a call at 888-278-8896 to talk to one of our experts and get your questions answered. Get started right away to protect your company and employees with forklift certification in Cincinnati, Ohio.