How To Avoid Forklift Accidents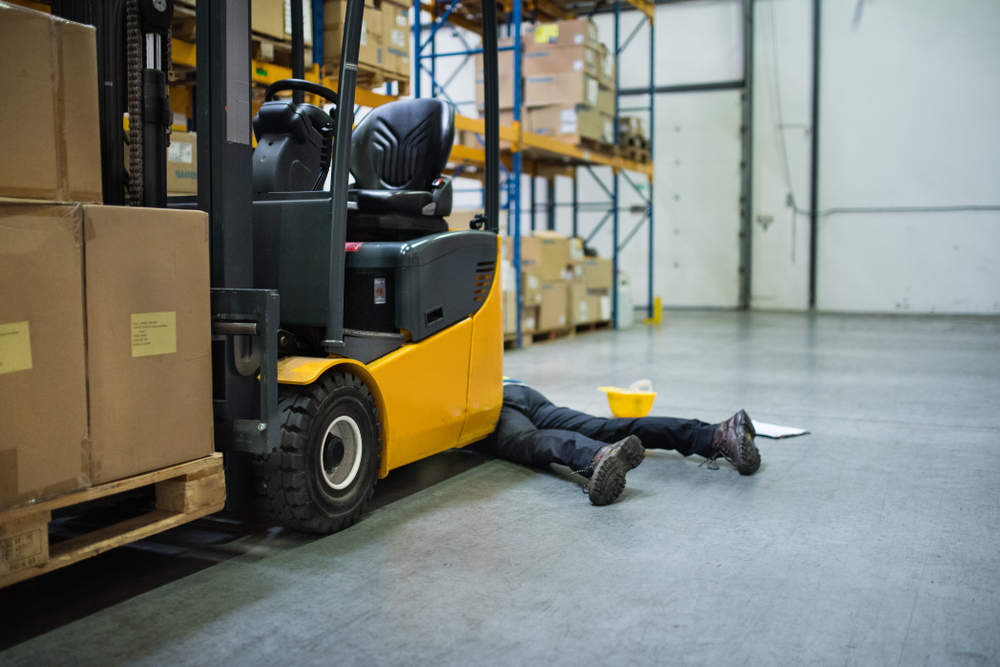 Forklift accidents are a serious concern for operators, owners, supervisors and others. If you work in a warehouse and regularly operate a forklift, there's a pretty good chance you've been involved with or witnessed a forklift accident. According to OSHA figures, about 1 in every 10 forklifts will be involved in an accident this year.
Properly used, forklifts are some of the most efficient machines in the industrial workplace. But without proper training & certification, they're potentially dangerous.
Forklift accident statistics are real. So sign up today and give your employees the training & certification they deserve!
How Many Forklift Accidents Occur Each Year?
Forklifts only account for about 1% of all warehouse or factory accidents. Yet, they produce 10% of the injuries at those work sites. Each year, forklift accidents:
Cause nearly 100 fatalities
Seriously injure over 30,000 employees
Cause tens of thousands of minor injuries
Look at it this way: there are well over 800,000 forklifts in the United States, and roughly 1 of every 10 powered industrial trucks are involved in accidents. That's approximately 80,000 workplace incidents on an annual basis!
That's why forklift training and certification is so important. Forklift accident statistics are a real thing; but for those companies that invest in their employees and learn how to prevent forklift accidents, they're less likely to have serious mishaps happen.
Let's look at some different tips & tricks you can use and learn how to prevent forklift accidents.
How to prevent forklift accidents
There isn't just one way to avoid the various hazards in the workplace. To prevent minor mistakes that could lead to major disasters, it's best to do as many things as possible. Instead of a single method, be as proactive as you can – and that means following OSHA regulations, knowing your company's safety policies, and just using plain-old common sense.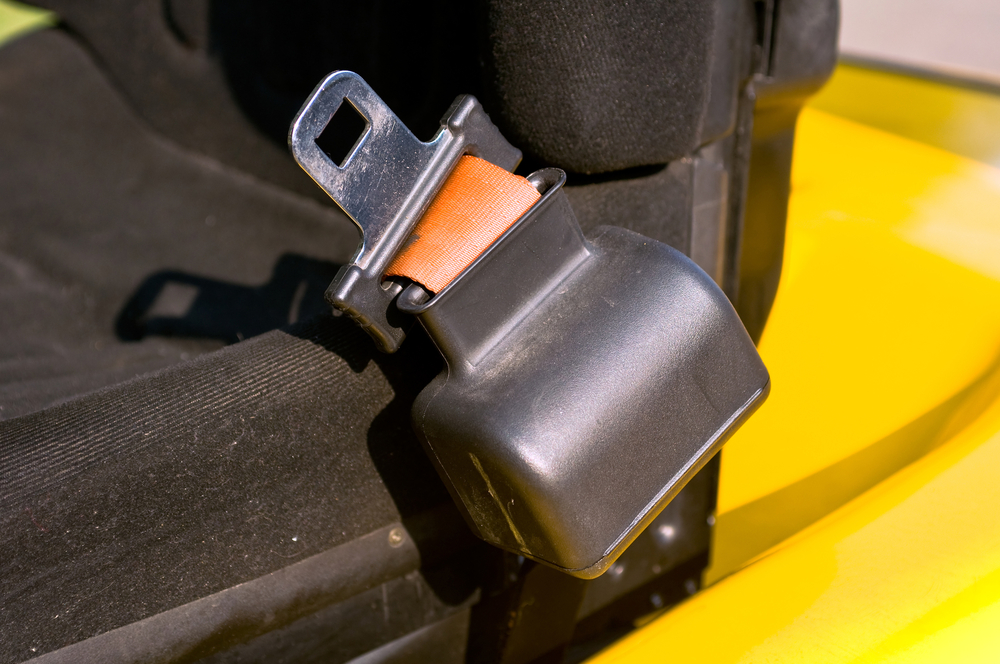 Here are ways you and your forklift driving co-workers can enjoy a safer workplace:
✓ Take turns slowly. One of the most common ways accidents happen is turning too quickly. Tip-overs and rollovers comprise roughly 25% of all powered industrial truck incidents. They're a big part of forklift accident statistics and occur during reckless turns.
✓ Clean up spills and other obstacles right away. If you see a slick spot or other hazards, immediately tell your safety supervisor or boss.
✓ Keep loads at a safe weight. Similar to fast turns, an overloaded forklift is a dangerous forklift. If you're moving with too much weight, your lift becomes a menace to you, those around you and also company property.
✓ Wear a seatbelt. Even though you're not in the car, the old saying is just as true – buckle up! If your forklift suddenly tips or swerves, a seatbelt will keep you from falling out.
✓ Have clear safety guidelines. Keep the trucks properly maintained. Give workers adequate time to get the job done.
✓ Follow all safety guidelines. Stick within speed limits. Use safe loading and lifting techniques. Stay alert to pedestrians and hazards.
✓ Understand operator guidelines. Make sure your employees have read & understood the operator manual. Also, ensure loads are properly balanced on the forks.
✓ Always inspect the forklift before starting a shift. Perform truck maintenance on schedule. Workers should report any safety problems as soon as they notice them.
If you need more help in knowing how to prevent forklift accidents, try these things today! Of course, if you need additional help or aren't sure about your current training and compliance situation, sign up with FLC today!
OSHA and How to Prevent Forklift Accidents
According to OSHA, nearly 70% of forklift accidents are preventable. The primary cause behind the majority of forklift accidents is operator error, but these can be limited with proper training and certification. For employers, it's simply not acceptable to have a workplace that isn't properly trained and certified.

Sign up with FLC Today!
ForkliftCertification.com offers complete, affordable training courses to prevent forklift accidents. Beyond the basic common sense safety practices mentioned above, the best method to prevent accidents is proper training. And that's what we're all about – giving companies like yours the best possible training with the least possible expense. In only about one hour and from any device with an internet connection, your employees can be trained, certified, and OSHA-compliant to drive forklifts safely.
When you purchase initial forklift training to prevent forklift accidents in your workplace, you'll receive three-year renewals free for life. You'll also have the option to provide either Spanish or English modules to your employees. And the best part is, you'll be completely OSHA compliant and covered in case of an accident or investigation.
The best way to prevent injuries and becoming part of forklift accident statistics is with OSHA compliant certification and training. ForkliftCertification.com is a leading resource for online-based certification, and we have the following courses ready to go today:
– Training Kit – for only $299, our Training Kit gives your employees a solid foundation of knowledge. They'll know how to prevent forklift accidents, recognize hazards, and much more.
– Train a Trainer – why pay thousands for a 3rd party safety expert when our Train a Trainer certification program gives you an on-site resource for a fraction of the price? This course is only $149 and will pay for itself many times over!
– Bundle Package – get our Train a Trainer and Training Kit courses for a special value. Introducing the Bundle Package, which includes both courses listed above and is only $399 – a savings of $50!
To get started on your training program, email us on our contact page or call us at (888) 278-8896. Or, click here to register your company and start today!