The most trusted online resource for OSHA forklift certification and training since 2002
Questions? Call us! (888) 278-8896
Nevada Forklift Training and Certification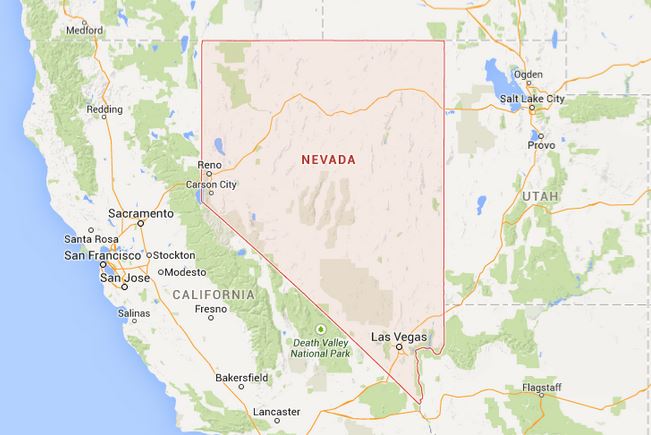 The construction industry in Nevada is on the upswing again – but that's after a punishing couple of years brought on by the financial crisis of 2008. Those are unique circumstances for skilled tradespeople in the Silver State. Many of the people who had been powering the half-century long tradition of construction decamped for greener pastures a few years ago, leaving a vacuum that will no doubt soon be filled by eager new applicants.
After all, things are changing, and for the better this time: high-profile projects like Tesla's $5 billion battery plant in Reno and elaborate building initiatives in always-prosperous Las Vegas are drawing skilled labor from all over the country, and a population boom means a likely increase in residential construction for sought-after communities like Henderson.
So how do you get started in this growing construction industry? That's easy: with OSHA-compliant Nevada forklift certification.
What Kind of Training Do I Need?
Forklifts are necessary to most construction projects, and if you're looking to work steadily in the industry, you'll need to know what you're doing. There are a host of safety guidelines to operating a powerful and potentially dangerous piece of equipment like a forklift. Without a firm grasp of what those guidelines are, you could be putting yourself, others, and site property at risk. It's important to be confident that you know all there is to know about skillful operation before you get started.
Employers will only consider hiring qualified forklift operators, of course – but it doesn't end there. The Occupational Safety and Health Administration (OSHA) requires that businesses provide site-specific training to their staff. So even crews that already know what they're doing need to receive proper training on the job.
Where Does Certification Come In?
Businesses have to be responsible for the competence of their staff. That's true in any industry, but in construction, which makes use of sophisticated and powerful equipment, it's especially so. The government closely oversees the industry to make sure everyone is properly trained – and that starts with certification.
Who's Hiring?
There are a number of major construction companies and other businesses throughout Nevada that are always looking for qualified forklift operators.
In the Las Vegas area, you can find a good job right now with Oldcastle, one of America's largest corporations. It has a loose, diversified structure that will allow you a great deal of flexibility in your career – as well as the kind of security that comes from being part of a company with a long, proud history.
If you're up Reno way, aside from the massive Tesla building project, there are many opportunities for long-term employment with a well-known company like the Dr. Pepper Snapple Group, which regularly hires forklift operators for its warehousing operations.
In Henderson, there are a range of forklift operator jobs available. AutoNation, a national leader in auto parts retailing, is always on the lookout for qualified candidates to manage its supply.
How Do I Get Started?
An online training course is a simple, easy, and cost-effective way to assure that you are aware of all the safety guidelines you're expected to know. It can be done personally or for an entire staff, at your own convenience. And since it's a well-regarded, industry-standard course, you can be confident that you're getting exactly what you need.