The most trusted online resource for OSHA forklift certification and training since 2002
Questions? Call us! (888) 278-8896
Blind Spot Safety – What You Need to Know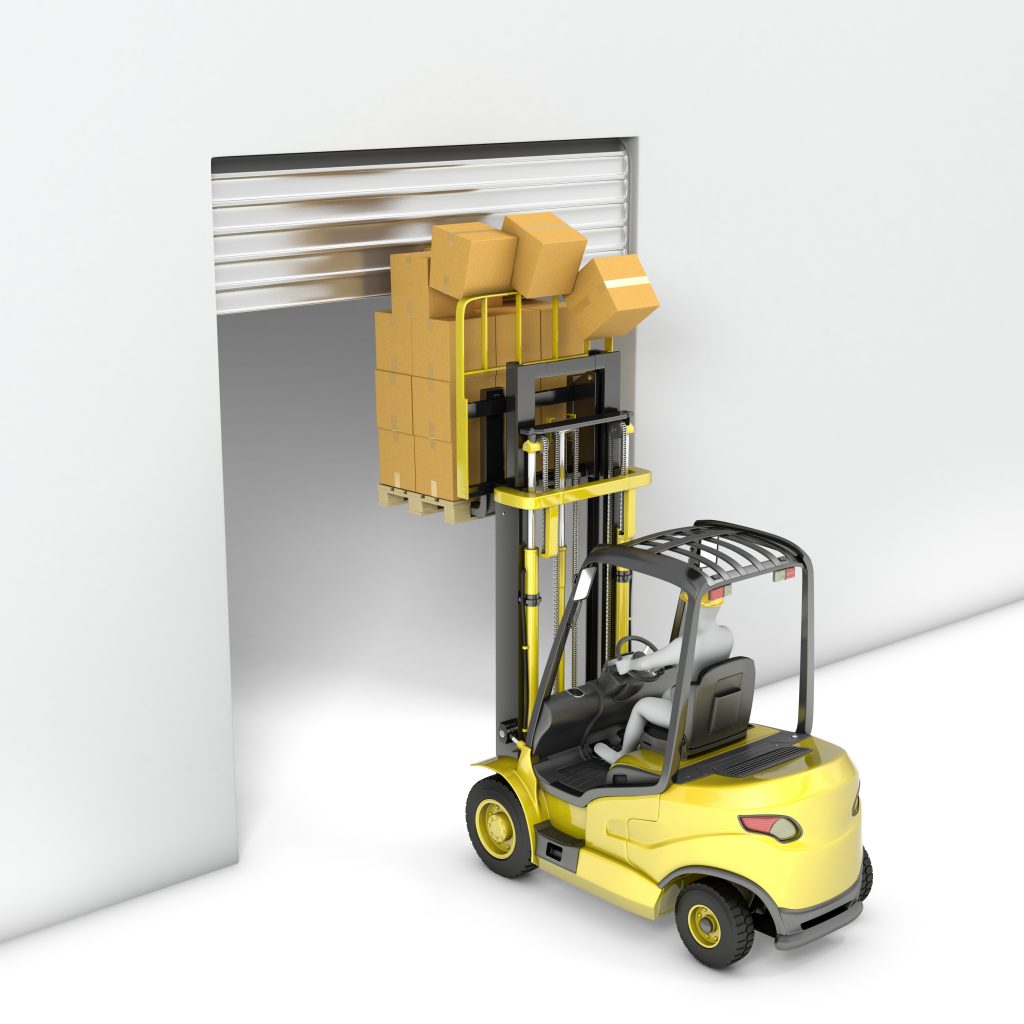 Blind spots are called "blind" for a reason. There's always a spot on a forklift driver's radar that goes undetected, no matter how experienced the driver is. In perfect conditions, an alert driver can usually avoid blind spots, or at least minimize them so they're not a major safety hazard.
But most times, conditions aren't perfect. Sometimes, you're outside and the weather's bad. Other times, a lightbulb goes out in the warehouse, placing just enough shadow on that corner area. Whatever the reason, limited visibility should always be taken into consideration.
Automobiles and blind spots are a bad mix – and they're just as dangerous for forklift drivers.
Common Sense Safety – How to Avoid Blind Spots
How can forklift drivers manage blind spots? We've complied three things you can do right now to ensure better safety within your working environment. Keep in mind, you'll find plenty more with the FLC training kits available.
The Buddy System Works
A blind spot can give two eyes trouble, but it doesn't stand a chance against four eyeballs. When transporting cargo through a blind spot, use a buddy to alert area pedestrians, block off potential hazards or guide you through a tight spot.
Slow Down
Hold on, this blog is about blind spots, right? Then what does speed have to do with the topic? Actually, a lot more than you think. The faster you're traveling, the better chance you have to travel through blind spots. Reduce the speed of your forklift, and you'll be amazed how those blind spots aren't so "blind." And if you have to stop to make sure there's nothing or nobody in a blind spot, by all means apply the brakes!
Install Safety Mirrors
You've probably seen them on the roads – those bubble-shaped mirrors that give any driver added visibility. As it turns out, they're also a nice addition to dockyards, warehouses, construction sites and other places where industrial equipment operates. If your area has an obvious blind spot, talk to your supervisor about installing an indoor safety mirror.
Do you know what another great safety tip is for blind spots and other forklift operating hazards? Sign up at ForkliftCertification.com. We have 3 training packages, all designed for custom application. Each of our modules feature OSHA-compliant content, and you'll also enjoy instant access to official credentials.
Give our team a call at (888) 278-8896, or visit the contact page. Thanks again for reading our blog!