The most trusted online resource for OSHA forklift certification and training since 2002
Questions? Call us! (888) 278-8896
Forklift Traffic Safety – OSHA Requirements
One of the most important aspects of forklift safety involves how to navigate traffic. This is divided into two primary areas:
Regular forklift traffic – the systems and standards that define how powered industrial truck traffic is routed through dockyards, warehouses, distribution centers, and other workplaces
Pedestrian traffic – many jobsites require pedestrians to occasionally enter a primarily industrial environment. This is where forklift pedestrian safety comes into play.
Fatalities and injuries can happen with both types of traffic, especially if rules and guidelines aren't in place. OSHA has established safety standards for forklift traffic safety, which we'll review below.
Pedestrian Forklift Safety – What You Need to Know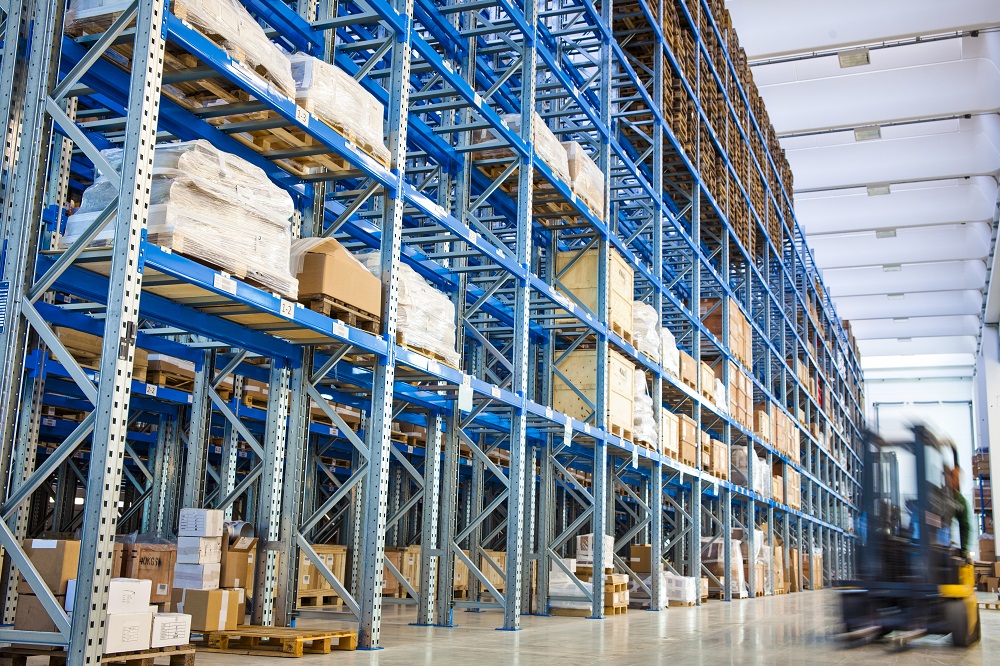 OSHA's powered industrial truck safety guidelines for dealing with pedestrian traffic involve some common sense thinking, basic safety rules, and a few advanced concepts. Some of these standards include:
Always yield the right of way to pedestrians.
Use your horn and safety signals when approaching blind intersections.
Effective forklift traffic safety protocol includes proceeding cautiously and slowly through high-traffic areas.
Do not allow anyone to stand or walk near an elevated load.
OSHA guideline 29 CFR 1910.176 (a) also requires pedestrian pathways and other walking areas to be free from obstructions at all times – particularly those areas near regular forklift activity.
Get Training in OSHA Pedestrian Forklift Safety from FLC

Get up to speed on forklift traffic safety requirements with our OSHA forklift training courses. Designed by our knowledgeable team of OSHA experts, every FLC training module gives you a thorough review of all facets of safe powered industrial truck operation, including forklift pedestrian safety.
If you have any questions about forklift traffic safety or would like to get started today, give our office a call at (888) 278-8896. With three training packages to suit your OSHA training needs (Train a Trainer, Training Kit and our popular Bundle Package), FLC has the training you need to meet and exceed all forklift pedestrian safety requirements.
Thanks for visiting FLC – we look forward to helping with your OSHA forklift training today!