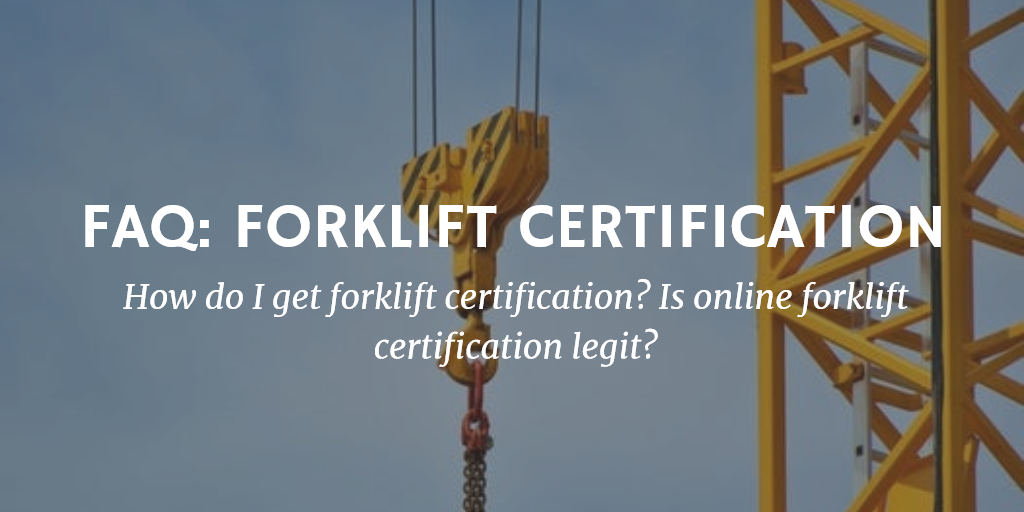 If you have forklift operators on staff, you probably have a few questions about how to get forklift certified. These frequently asked questions will help you learn how Forklift Certification (FLC) can help your company meet OSHA forklift certification training requirements. When you partner with FLC, you can get OSHA-compliant forklift operator certification online for all your lift operators. 
Certification in as little as one hour with CertifyMe's online platform

OSHA-compliant forklift certification training for every kind of equipment

Printable forklift certification cards available immediately upon course completion
We provide fast, accessible online forklift certification training programs that fit your budget and schedule. Now let's answer some questions!
Just The
FAQS
:
How to Get Forklift Certified
Here are some questions we're frequently asked by employers and individuals about forklift operator certification and online training classes, along with our answers:
How
does OSHA
regulate
forklift training and certification?
OSHA is committed to workplace safety across all industries and has established certification and training requirements for forklift operators. These requirements apply to all forklift operators at all job sites in the U.S.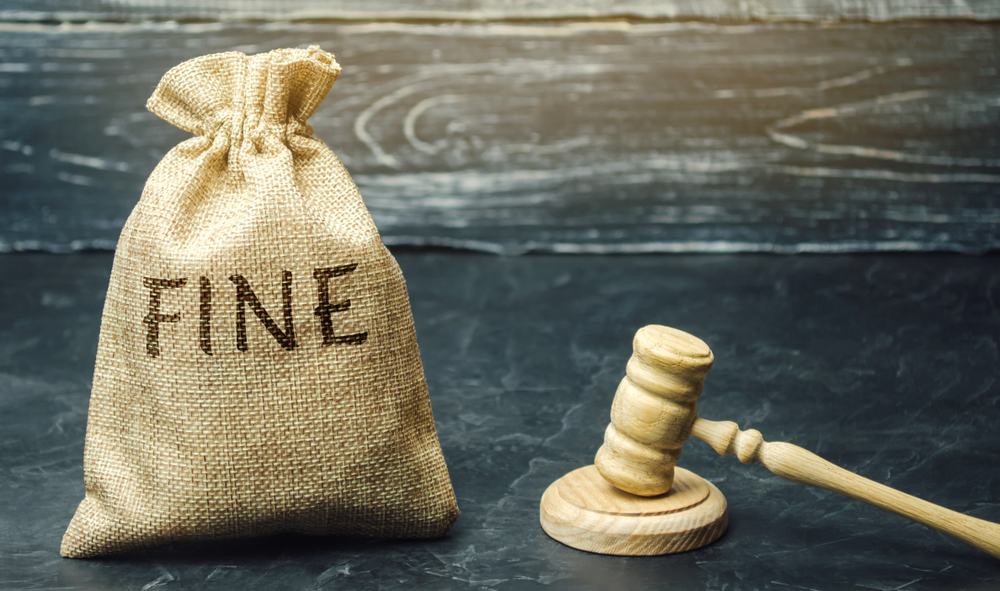 After a series of deadly accidents involving powered industrial trucks, the U.S. Department of Labor's OSHA Division initially instituted a series of regulations requiring training and certification of all people who operate forklifts. The intent behind the regulations was to reduce the number of serious accidents and fatalities in the future. Here's a summary of OSHA's forklift operator requirements:
Forklift operators must be 18 years of age or older.

To drive forklifts, operators must complete an OSHA-approved training and certification course, such as the course offered by ForkliftCertification.com.

OSHA's requirements include a list of mandatory topics that need to be covered by the training.

A designated individual needs to evaluate a driver's understanding of the material, as well as their ability to properly and safely operate the equipment.

Training must be specific to the site and equipment type.
Failure to comply with or ignore OSHA regulations, including having untrained and unlicensed forklift operators can have severe consequences. OSHA can impose daily fines up to $13,653 for each day a violation of its forklift operator regulations continues, up to a maximum of $136,532.
What is forklift worker certification?
In simple terms, a forklift certification is a document that shows a forklift operator has successfully completed an OSHA-approved training program, such as our forklift operator training course. The three training packages we offer are:
The Train a Trainer forklift certification program is only $149 and gives you the cost-savings and convenience of having an on-site trainer to train and evaluate your other forklift operators.
A forklift certification Training Kit is only $299 and it includes everything you need to be 100 percent compliant with all your forklift operators. The kit makes it easy to train as many operators as you like, anytime and anywhere. 
An all-in-one forklift certification solution for your entire team is only $399 and includes everything from the Train a Trainer and Training Kit options. Enjoy the bundled discount and the peace of mind of having a safer, OSHA-friendly workplace.
We take the guesswork out of forklift certification training. With our support, you can help your workers become OSHA-compliant forklift operators in as little as one hour.

Where can I get forklift certified?
Hiring an outside consultant to conduct either on-site or off-site training is both expensive and disruptive to operations. A much faster, more convenient, and less expensive way for employers to have their operators trained and certified is through FLC's online Train a Trainer program. This comprehensive course includes all the standard forklift training and more so you can have operator training, evaluation, and certification take place entirely in-house.
Where can I get my forklift license?
A forklift license is provided immediately following the completion of a training program. With FLC's user-friendly platform, your workers can quickly print out their forklift license after they complete our program.
What are the different classes of forklifts?
There are seven categories of forklifts we can train and certify operators:
Is forklift certification a requirement?
According to OSHA standard 29 CFR 1910.178, it's mandatory for anyone operating a forklift to complete forklift certification training before they're allowed to operate the equipment. If one of your employees is involved in an accident and you're unable to verify their training, OSHA can impose hefty fines and penalties. 
Is forklift certification and training worth it?
Definitely! In terms of complying with OSHA regulations, as well as workplace safety and accident avoidance, our forklift training is well worth the small investment in time and money.
Where can I get OSHA-approved forklift operator certifications for my employees?
That's an easy one. When you choose ForkliftCertification.com, you're just a few keyboard strokes away from registering your business and enrolling your lift operators. Our training courses are ideal for beginning drivers, veteran forklift operators, and everyone in between. Click here for more information on where to get forklift certification and why it's important.
Can you get forklift certified online and still be OSHA-compliant?
Absolutely! All of FLC's online training and certification programs include the very latest OSHA requirements and other training information. As the fastest, most convenient and most affordable training, we're the number one choice for any business or individual driver wanting to become OSHA compliant.
How long does forklift certification last?
Forklift operator certification is valid for three years from the date it was first issued or last renewed. Exceptions are when a driver is observed operating a forklift in an unsafe manner, there's been an accident involving a forklift, or when a new type of equipment is introduced. The good news is that when you or your workers are certified by ForkliftCertification.com, refresher, and renewal training are free for life!
What's involved in renewing a forklift operator certification?
As with our initial forklift operator training, FLC's renewal training is fast and easy. When it's time for your workers to renew their certifications they can log into the company account on our website and complete the online training. If your operators received their certifications through ForkliftCertification.com, renewal training is free for life.
How much do forklift operators make a year?
Research indicates that U.S. forklift operator salaries range from nearly $22,000 to approximately $31,000 annually. In 2020, Wyoming ranked first among states where forklift operators earned the highest annual salaries, followed by Massachusetts and Montana. Comparatively, forklift operators in North Carolina had the lowest annual salaries during this time frame.
When does forklift trainer certification expire?
It doesn't. That means there's no need to ever pay for renewing your' company's certified forklift operator trainer/evaluator. Because it's free for life! trainers can take refresher training any time and as often as they like.
What does it cost to become a certified forklift instructor?
A lot less than you probably think! Our online forklift trainer certification program means you or one of your employees can be certified to train and evaluate your company's other forklift operators in about an hour for just $149. Although our Train a Trainer certifications don't expire, your certified in-house trainer can take the course whenever and as many times as they like.
How long does it take to get forklift certified with FLC?
FLC keeps up with the pace of business, so we've done away with the traditional time-consuming and expensive forklift certification process. The result is a condensed and comprehensive OSHA-approved training program that can be completed in an hour.  

How to Get Forklift Certified
Today
Aren't you glad to know that the best online forklift certification isn't always the most expensive, time-consuming, or such a hassle? Whether you need forklift certification for a single operator, a whole group, or for your company's dedicated forklift trainer, FLC is ready when you are. 
For more than 20 years, FLC has made getting forklift certification fast, easy, and affordable. If you have other questions about our forklift certification programs, call us today at (888) 278-8896 or reach out online. If you're ready to enroll your workers in either our Training and Certification kit or Train a Trainer classes, sign up today.