The most trusted online resource for OSHA forklift certification and training since 2002
Questions? Call us! (888) 278-8896
Forklift Safety Training – Then and Now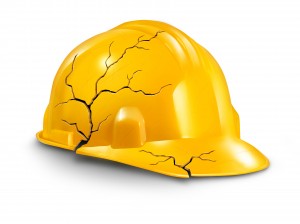 A total of 1,021 forklift deaths occurred over a 15-year period, resulting in the collective loss of more than 27,000 productive years. The average of the fatally injured worker was 38 years. The three most common circumstances in the fatal accidents were:
Forklift overturns (22%)
Pedestrian struck by forklift (20%
Worker crushed by forklift (16%)
Does this look like something you've read recently? Yes, and no. If anything, the actual number of forklift fatalities today is more in the region of 85 per year, or 25 percent higher. These figures were lifted from an article in the American Journal of Industrial Medicine published in 1999, the year OSHA mandated forklift training and certification. It describes forklift safety statistics gathered between January 1, 1980, and December 31, 1994.
The authors of the study concluded that many of these fatalities might have been prevented had the operator been restrained by a lap/shoulder belt, or if pedestrians and forklift traffic were isolated from each other. One proposed strategy was to restrict the use of forklifts near areas where there is likely to be a high concentration of foot traffic, such as time clocks.
The people at OSHA took a look at these figures and issued new requirements to improve the forklift safety training of the nation's operators. Apart from agricultural operations, the new forklift safety training requirements applied to all industries in which powered industrial trucks (PITs) were being used (construction, general industry, long shoring operations, and marine terminals).
Powered Industrial Truck Operator Training – Final Rule
Effective April 27, 1999, OSHA mandated a forklift safety training program based on:
The operator's existing skill and knowledge
The type of powered industrial vehicle to be driven in the workplace
The hazards presented in the workplace
The operator's demonstrated ability to safely operate a PIT.
The new rules also mandated refresher training under certain circumstances; specifically, if an operator had been involved in an accident or a near-miss involving a forklift, if he or she had been seen operating a forklift in an unsafe manner, if the operator was assigned to operate a different type of PIT, if there were changes in the workplace that affected forklift safety, or if during an evaluation they were deemed to require refresher training. At the very least, forklift drivers are required to undergo refresher training every three years.
The OSHA Forklift Safety Training Mandate
Under OSHA requirements, it is the employer's responsibility to ensure that each employee, temporary or permanent, who uses a forklift receives OSHA training. Said training should consist of formal classroom-style instruction, practical training and evaluation of the employee's performance in the workplace. OSHA is empowered to levy stiff fines, running into tens or even hundreds of thousands of dollars, if they discover an untrained and uncertified forklift operator on your premises.
The OSHA forklift safety training standard mandates more than three dozen points of information for inclusion in training programs. Among these are the similarities and differences between forklifts and conventional vehicles such as the automobile; the operating environment and its influence on PIT operation; types of motive power and their characteristics; and the significance of nameplate data affixed to the truck (warnings, instructions and rated capacity).
Where to Get Training for Forklift Safety
ForkliftCertification.com  has been the most trusted resource on the Internet for OSHA-compliant forklift training and certification since 2002. Using our online training kit, you can get your team certified to operate your forklift fleet with the assurance that they will be 100 percent OSHA-compliant. Available on flash drive in English and Spanish versions, our forklift training kit includes:
Seven specialized curriculum's
Warehouse forklifts (gas/diesel, electric, lpg)
Pallet jacks and order pickers (side loaders, high lift straddles, stock pickers)
Rough terrain (telescopic and straight mast)
Printable, easy-to-use templates for certificates of completion, student handouts, operator cards, equipment inspection checklists and hands-on evaluation checklist and guide
Written step-by-step guides
Operator "Safety First"
Trainer orientation DVD
Finally, here's a little forklift safety tip to keep your workers safe and keep OSHA at bay: make forklift safety a part of every working day, not just once every three years.