The most trusted online resource for OSHA forklift certification and training since 2002
Questions? Call us! (888) 278-8896
Forklift School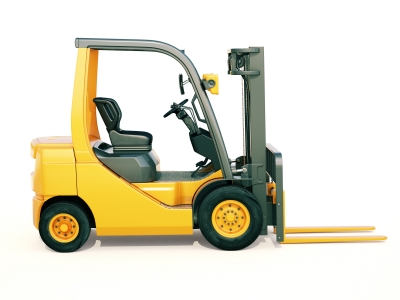 everything you need to know ABOUT FORKLIFT operator training School
We never close. ForkliftCertification.com's forklift training school is always in session. We offer comprehensive, cost-savings classes for both operators and employers who need to have their forklift drivers become OSHA compliant. One of the really great things about training through FLC is that we're always here for you. It's very rare that training schedules fit neatly into a 9-to-5 timetable. With around the clock work shifts, paid time off and other day to day workplace variables, ForkliftCertification.com's online training courses provide the most convenient way to have yourself or your workers certified as OSHA-approved forklift drivers.

OSHA'S REQUIREMENTS FOR FORKLIFT Operator Training SCHOOLs
According to OSHA guidelines, all operators must be trained and certified before they're allowed to drive forklifts in the workplace. They make it the employer's responsibility to ensure that all forklift operators are competent to safely operate forklifts by enrolling them in a training program led by a qualified trainer. Here are OSHA's regulations for training drivers through a forklift driving school:
✓ In addition to teaching a worker how to safely operate a forklift, training must also include how to perform inspections, perform routine maintenance, recognize and avoid hazards, and how to alert employers when repairs are needed.
✓ Training must include formal instruction, practice training and passing a "hands on" skills evaluation before students are rewarded their operator cards.
✓ In order to adequately familiarize workers of both the safety procedures and dangers associated with operating forklifts, training must cover both truck-related and workplace-related topics.
Fortunately, when you train through ForkliftCertification.com's 100% OSHA compliant classes, it takes only about one hour for you or your workers to complete training that covers all of these requirements in detail.
Enroll in Our Online Forklift Certification Training School Today
Just because having received forklift training through an approved forklift school is required by OSHA doesn't mean it has to be a frustrating experience.  FLC's forklift license school puts you, or if you're an employer your operators in literally the driver's seat when it comes to obtaining top quality instruction in learning how to properly and safely drive a forklift. For years, both seasoned professionals and newly hired rookies have depended on us to provide outstanding training, regardless of when they need it or wherever they're located!
Here are some of the many benefits you will enjoy when you sign up for our 100% OSHA-approved forklift driving school:
✓ Our program is schedule-friendly. FLC's forklift certification school starts, progresses and concludes on your company's schedule. For example, if you are normally busy between 7:00 am and 3: pm, simply wait and log on after normal business hours or whenever you find some free time over the weekend. Complete the training from anywhere and at any time that's convenient. Class is always open and all training materials are available 24/7 every day through the year – it's just one of the major benefits you'll receive when you train through ForkliftCertification.com.
✓ Our training is affordable. Unlike many other forklift certification schools, we take pride in providing training that's an unbeatable value. Why settle for an expensive third-party solution at a remote facility to learn how to operate a forklift when FLC will meet and exceed their service every time? Our competitive price structure allows any size company to have their drivers become OSHA certified without breaking the bank. Our training is a cost-effective substitute for expensive outsourced schooling. Everything's included, so there are no additional training materials to buy. The bottom line – we'll help you improve your company's bottom line!
✓ FLC's training courses are thorough. Our in-house OSHA experts know what it takes to learn how to drive a forklift and become a properly certified professional forklift driver because they've been there and done that!
✓ Our courses are popular. Among our many clients are such well-known names as Harley-Davidson, Snap-On Tools, Jenny Craig, Coca-Cola, Fuji Film and a lot more. Once a company signs up with FLC to train and certify their workers, they quickly realize that no other forklift license school can even come close in terms of quality and value.
✓ Our system has been proven to work. Our time-tested content will withstand even the most in-depth and  detailed OSHA scrutiny.
✓ Our training programs are customized. We understand that forklift drivers have different job descriptions and day-to-day roles, so our three-tier training package has something for everyone. We offer a Training Kit that will certify all your operators for just $299, a Train a Trainer class that will certify one or more of your drivers to train your other operators or new hires as they come on board for $149 and a Bundle Training Package that includes both courses at a discounted price of $399.
✓ The benefits continue long after class has ended. FLC's instruction is easy to absorb and can be applied to real-life forklift operating situations right away. Our content has been designed to help drivers and operators handle on-the-job challenges in a safe, practical, professional manner.
Once your drivers have completed their forklift training school, the perks of graduation immediately kick in. Operator certification cards can be downloaded and printed as soon as students finish the class and pass the exam (our pass rate is 100 %!). Evaluation guides and equipment checklists are also included, which gives newly certified forklift drivers a perfect opportunity to put their skills to the test in a real life setting. Plus when you choose FLC, the learning never stops. Another difference that separates us from the competition is that the renewal training OSHA requires every three years is free for life when you choose FLC. In other words, the doors to FLC never close, so you or your employees will always have the opportunity to learn more about how to drive a forklift.

how FLC FORKLIFT license SCHOOL CAN CHANGE YOUR LIFE for the better
After you've completed ForkliftCertification.com's forklift training program and you've learned how to properly and safely operate a forklift, you'll feel energized, ready and confident to supercharge your new career and achieve your career goals.
Our Training Kit teaches workers everything they need to know about how to operate warehouse forklifts, pallet jacks, order pickers, and rough terrain forklifts. The result is that it gives businesses workplaces staffed with multi-skilled operators capable of safely operating various types of forklifts and avoiding accidents, although being qualified to operate forklifts is only one part of the many opportunities you'll receive from our forklift certification school. Here are some others:
Start an Exciting and Rewarding New Career. With a forklift certification from FLC, you'll be qualified to step into the in-demand manufacturing, warehouse, and construction industries to find a career and work environment that's in line with your interests.
Boost Your Income. Learning how to operate a forklift through forklift driving school training will create a demand for your services when compared to untrained workers who are paid less.
Increase Your Standard of Living. With a career as a forklift operator that's practically recession-proof, you will be able to better support your family and provide them with a nicer lifestyle.
Make the Move Today! All different kinds of businesses and industries require the skills of trained forklift operators, which means you won't have a hard time finding a job if you train through FLC's forklift license school. It's also an opportunity to give yourself a fresh start in a new city. By learning how to drive a forklift, you'll receive a valuable and portable skill, since our certifications are honored just about anywhere throughout the country.
Are you an employer who needs to have your operators trained and certified to become OSHA compliant? Having a productive workforce begins with FLC operator training, and the current semester of forklift certification school starts as soon as you pick up the phone and call to FLC to enroll your operators.
What are often assumed to be the "latest" OSHA standards are often yesterday's news. Rapidly changing guidelines and regulations make it tough for managers to stay on top of everything. That's why it's important to have ForkliftCertification.com on your team – we're the only trainer your company needs!
Whether you're an operator who needs training or an employer whose employees need certifying, sign up today at ForkliftCertification.com.  Don't put it off any longer! Visit our contact page or give us a call at (888) 278-8896. Our customer service team is standing by to help or your workers get you started in forklift license school today to learn how to easily, efficiently and affordably operate a forklift.
Thanks for considering ForkliftCertification.com. We look forward to an opportunity to assist you or your business with all your forklift training and certification needs.