The most trusted online resource for OSHA forklift certification and training since 2002
Questions? Call us! (888) 278-8896
The Complete Forklift Purchase Checklist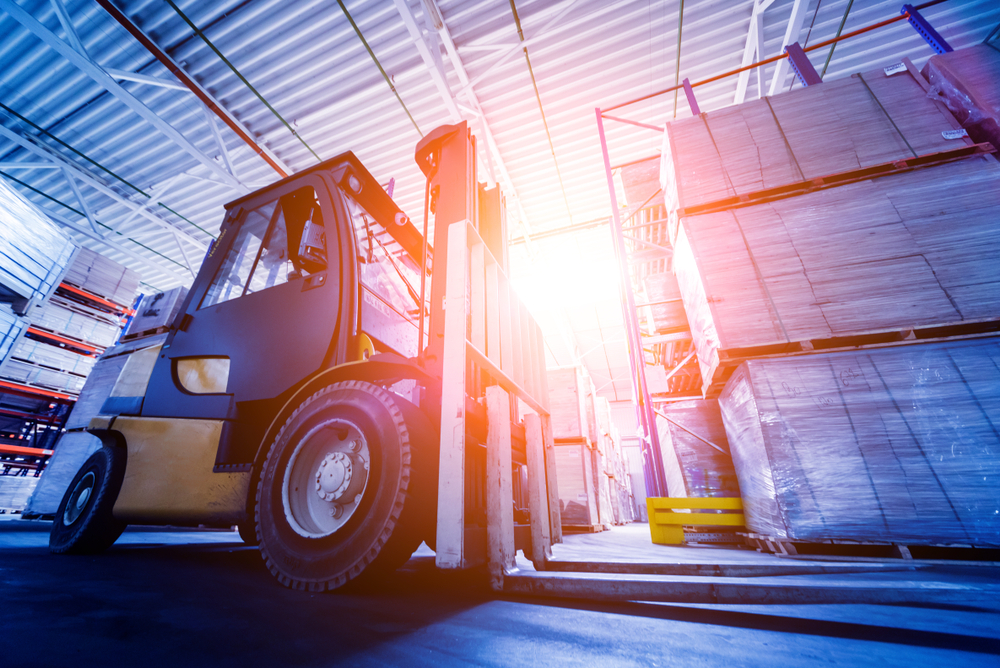 A forklift purchase is a major investment — and you need to plan accordingly. ForkliftCertification.com, a leading provider of online OSHA-approved forklift safety training certification, is proud to offer an in-depth forklift purchasing guide. 
FLC knows a thing or two about forklift safety, since we're staffed with some of the most knowledgeable people involved with industrial safety and OSHA compliance. This expertise also includes plenty of insight on buying forklifts. We encourage you to read our forklift purchasing guide, so you can quickly and easily find the right lift for your company.
Buying a Forklift: Factors to Consider
The decision to buy a forklift is one of the most important decisions your company will make. Your forklifts are more than just powered industrial trucks. They're also a major form of investment, from both short-term and long-term perspectives. They're also an integral part of your safety program. 
Combined with a well-trained operator fleet, your forklift purchase is a major factor with workplace efficiency, overall productivity and – of course – safety, avoiding accidents and OSHA compliance.

Key factors to consider as you begin your quest to find a quality forklift include:
Frequency of Use
If you plan to use your lift regularly, you should account for the purchase price of the lift and potential maintenance and repair costs. Or, if you plan to use your lift periodically, you may benefit from renting a lift when you need it rather than purchasing one.
Work Environment
It often helps to consider whether your lift will be used primarily indoors or outdoors. For instance, if you need a lift for your warehouse, you may benefit from an electric model that has low emissions and generates minimal noise. Or, you may need a forklift to work in sub-freezing conditions, if you run a frozen food warehouse. On the other hand, if you require a lift for your construction site, you may benefit from a rough terrain forklift that performs well on level and uneven surfaces.
Load Types and Capacity
Examine the type of load and how much weight your lift must be able to handle. In doing so, you can choose a lift that can carry appropriate loads and minimize the risk of a tip-over or rollover.
Technology
One of the hottest forklift technology trends is fuel cells. Cleaner and more efficient than traditionally powered trucks, fuel cells come with a host of benefits, including more battery life, fewer maintenance requirements and more. However, the cost of fuel cell technology should be taken into account before you buy a new forklift.
Budget
Determine how much money is available to cover the upfront cost of a lift — and don't forget to account for potential lift maintenance and repair costs as well. If you establish a budget, you can speed up the process of finding a lift that falls within your price range.
Research is crucial as you search for a lift. If you assess the aforementioned factors closely, you can gain the insights you need to make an informed forklift purchase.
How Much Does a Forklift Cost?
On average, a forklift costs anywhere from $15,000 to $30,000. Factors that impact the cost of a forklift include:
✓ Load capacity
✓ Tires
✓ Fuel type
✓ Attachments and accessories
The operating and maintenance costs of a forklift vary, too. Typically, the operating cost of an electric forklift ranges from $600 to $900 annually, while the operating cost of a diesel lift can be as high as $6,000 per year. In terms of maintenance, the cost to maintain an electric lift is usually around $500 annually, while the maintenance cost of a diesel lift can total about $1,500 per year.
Where Can You Buy a Forklift?
You can buy a forklift in-person or online. Regardless of which option you choose, it is important to learn as much as you can about a lift before you finalize your purchase.
If possible, you should try to meet with a forklift dealer in-person to check out a lift. This allows you to ask questions, see a lift, evaluate its max load capacity, and test it out before you buy it.
Comparatively, if you buy a forklift online, purchase it from a reputable dealer or seller. You should document all interactions with an online seller and finalize your purchase via a secure platform.
What Is the Best Forklift Brand?
Some of the top forklift brands include:
Yale
Hyster
Bendi
Drexel
Combilift
Toyota
Crown
Komatsu
JCB
Clark Material Handling
Each brand produces forklifts with a wide range of features, so it may be beneficial to check out our list of the top forklift manufacturers before you make your purchase.
QUESTIONS TO ASK A FORKLIFT DEALER
BEFORE YOU
BUY A NEW FORKLIFT
Important questions to ask a forklift dealer include:
What kind of accessories and attachments are compatible with the forklift?
Why do you offer one or more forklift brands over others?
How long have you been selling forklifts?
Which forklift purchases retain the most value during the equipment's life cycle?
Do you provide on-site forklift services?
Do you have certified mechanics on staff to perform forklift repairs?
Your goal is to find a reputable forklift dealer that can offer unbiased guidance in your quest to buy a lift. If you ask the right questions, you can find out if a dealer can fulfill your forklift purchase requirements.
Of course, renting a forklift might be a better option, depending on your particular job requirements, project timeline, cost considerations and more. Check out our article on the pros and cons of the forklift purchase vs forklift rental debate.

Enroll Your Workers in for Forklift Safety Training from FLC
Once you buy a forklift, you may need to enroll your workers in safety training. At FLC, we offer a forklift safety training program designed for workers of all skill and experience levels. With our program, your workers can learn how to safely operate and maintain a lift, so you can get the most value out of your forklift purchase. 
Here's the great news about our forklift certification: if you buy a new forklift, you can easily purchase FLC's forklift certification programs. Our prices fit any budget, since our philosophy is that everyone deserves a safer, more productive workplace! To learn more or to enroll your workers in our program, please contact us online or call us today at (888) 278-8896.