The most trusted online resource for OSHA forklift certification and training since 2002
Questions? Call us! (888) 278-8896
Most Common Forklift Injuries and How to Prevent Them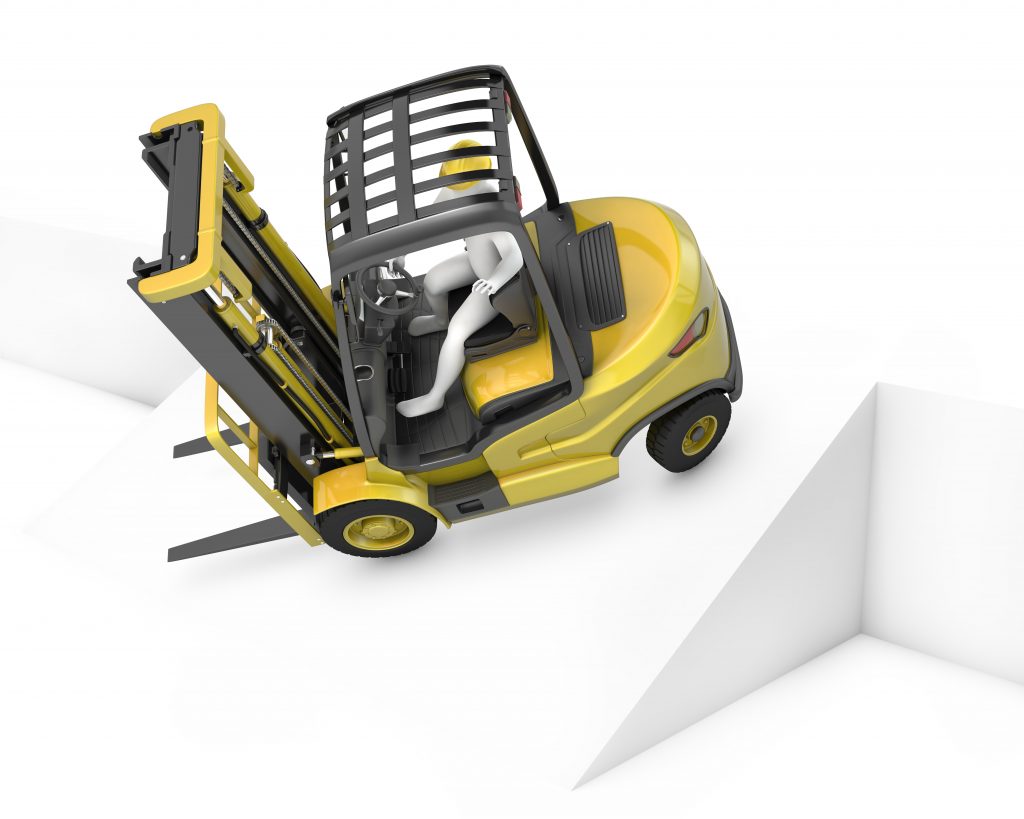 Nobody ever said a forklift driver was an easy job. But it's a great way for someone with limited education to earn a decent living. That said, a forklift operator is subjected to unique on the job hazards that other occupations lack.
This blog will look at some of the most common forklift injuries, and what can be done to prevent them. As always, safety pays – literally and figuratively. If you've had proper training and go about your daily business with common sense safety practices, you may not ever experience an injury.
Most Common Injuries
But that doesn't mean you should ignore some of the most serious job injuries that happen to forklift drivers. Here they are:
Foot injuries. Getting out of a forklift, standing above a heavy load, spotting for a buddy who's driving distracted – a forklift driver's feet are in daily peril. To help avoid serious foot problems, remember to wear steel toe safety shoes.
Falls from forklifts. Tip-overs happen more frequently than you think. If a driver isn't paying attention to max load capacity, the lift suddenly becomes an unsafe place – and the lift may upend as a result. When this happens, the driver can be thrown from the vehicle. Common injuries from this type of situation include shoulder sprains, head wounds and joint strains.
Pinched fingers. From not using proper safety guards to trying to untangle a stuck pallet, pinched fingers are another common forklift injury. Sturdy gloves and common sense can help you avoid blisters, broken bones and other hand injuries.
Head injuries. A head injury can happen any number of ways. Something could fall from a pallet on an upper shelf. A driver can hit their head getting into and out of the cockpit. The methods might be near-limitless, but there's something you can do to keep your noggin protected: wear a hard hat at all times.
Whiplash. Sudden stops, unexpected acceleration, head-on collisions – as any seasoned forklift driver will tell you, whiplash is an injury to definitely look out for. And they're best avoided by doing just that; look out for potential hazards, and always keep complete command of the machine you're operating.
Those are just a handful of injuries that can impact forklift operators. To learn more about how to stay safe when driving a lift, sign up for an OSHA forklift course at ForkliftCertification.com. Our complete line of customized forklift classes feature online convenience, a 100% pass rate and the endorsement of many clients who rely on us for affordable, efficient forklift training.
Interested in learning more? Call our OSHA forklift experts today at (888) 278-8896, or check out the FLC contact page for more information.
Thanks for swinging by the ForkliftCertification.com blog!